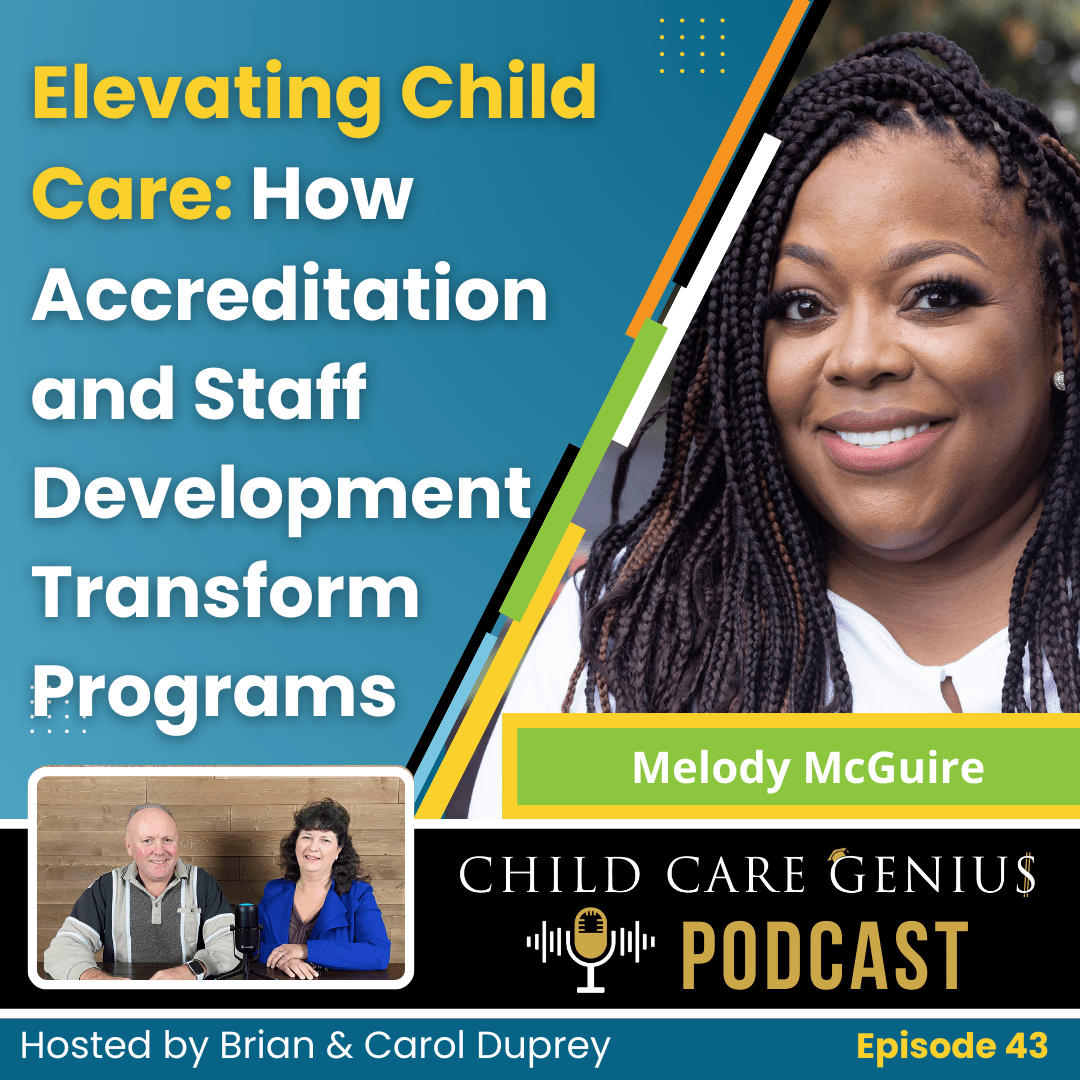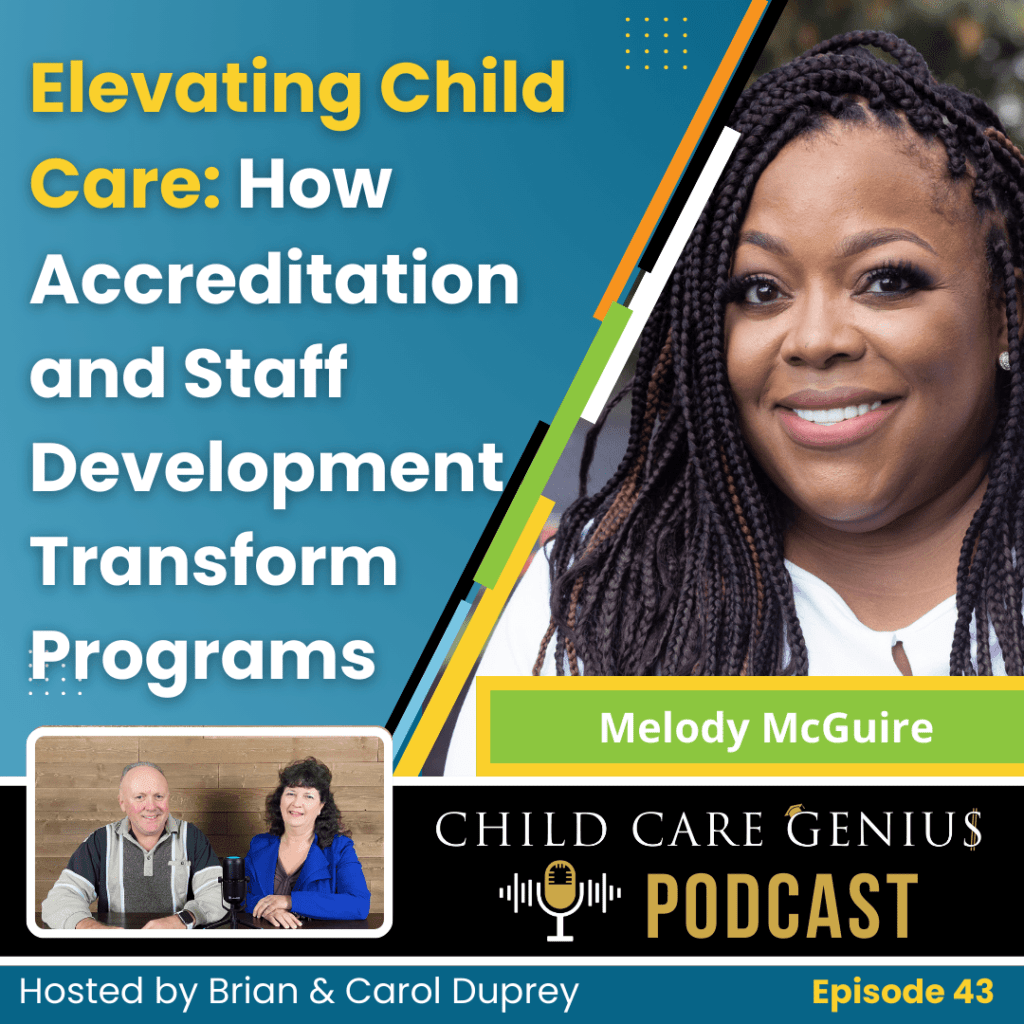 E43 - Elevating Child Care: How Accreditation & Staff Development Transform Programs
Have you ever wondered what national accreditation is all about? Well you're in luck! On today's Child Care Genius podcast we sit down for a lively conversation with Melody McGuire, the founder of ECE Circle Time. 
Her company works with child care providers to achieve national accreditation without compromising their profitability. 
Throughout the discussion, Melody stresses the importance of investing in staff development and knowing your numbers. By focusing on transformational training and analyzing financial statements, providers can create valuable and profitable programs while achieving accreditation. Melody acknowledges, "National Accreditation holds this stigma. But in order to have that key component to be a winning team, you have to know what you want. Because indecision is a decision."
Melody suggests observing staff and identifying areas of opportunity to create performance improvement plans. This approach leads to transformational training, which is more valuable than transactional training, as it seeks to develop the entire person rather than addressing a single skill. Melody emphasizes that staff performance directly affects the bottom line; therefore, improving staff performance is an investment that ultimately benefits the business. Tune in to hear Melody delve deeper into these important topics.
Melody's positive outlook is inspirational. Her experience and insights provide a roadmap for child care owners to invest in themselves and their staff while achieving national accreditation. Her passion for early childhood education and the growth of the industry shines through in this episode. If you are a child care provider looking to improve your program or better understand the accreditation process, this podcast is a must-listen.
More about Melody McGuire:
Melody McGuire is a National Accreditation Specialist and an Early Childhood Education Trainer/Speaker/Coach. She has served young children, families, and communities as an Early Childhood Educator for over two decades. In her career, she has ensured to support high-quality early childhood education programs to the best of her ability in each role acquired and assigned.
Melody created the Early Childhood Educators Circle Time™ January 2021, after joining the Clubhouse Social App.  As an ECE Change Agent, she wanted to host a space that supported ECE and Childcare Professionals as they serve children, families, and their local communities.  The membership of the Early Childhood Educators Circle Time™ (ECE Circle Time) is represented internationally and has more than 6,500 members.
Melody's desire is to continue growing early childhood professionals through the group on a variety of platforms. Daily she provides digital content about National Accreditation or hosts audio rooms with inspirational words in a calming and humorous way. After viewing one reel, reading a post, or listening to her, you will experience why she is regarded as the "Queen of ECE & Childcare".
Notables for Melody:
Early Childhood Education, B.S., Martin University
ECE and Care, A.A., Atlanta Technical College
Prayers for ECE & Childcare Providers, Author
To Contact Melody McGuire:
Website: www.ECEcircletime.com
Email: info@ececircletime.com 
Mentioned in this episode:
ALEAF Insurance (Official Child Care Genius Podcast Sponsor), Specializing in child care insurance) Contact Blake Sanders for more information: (972) 866-4065, blake@aleafinsurance.com  https://www.aleafinsurance.com/child-care
If you need help in your child care business, consider joining our coaching programs at Child Care Genius University. Learn More Here. https://childcaregenius.com/university