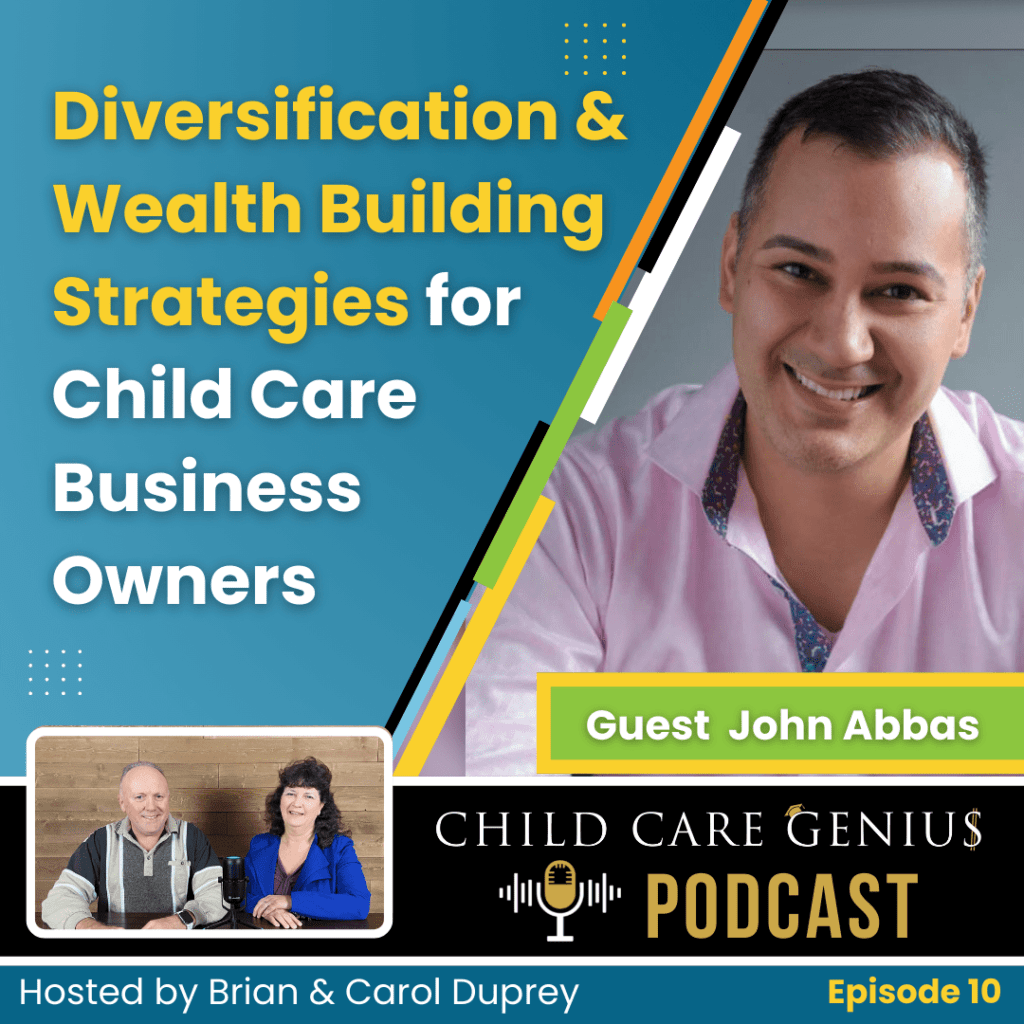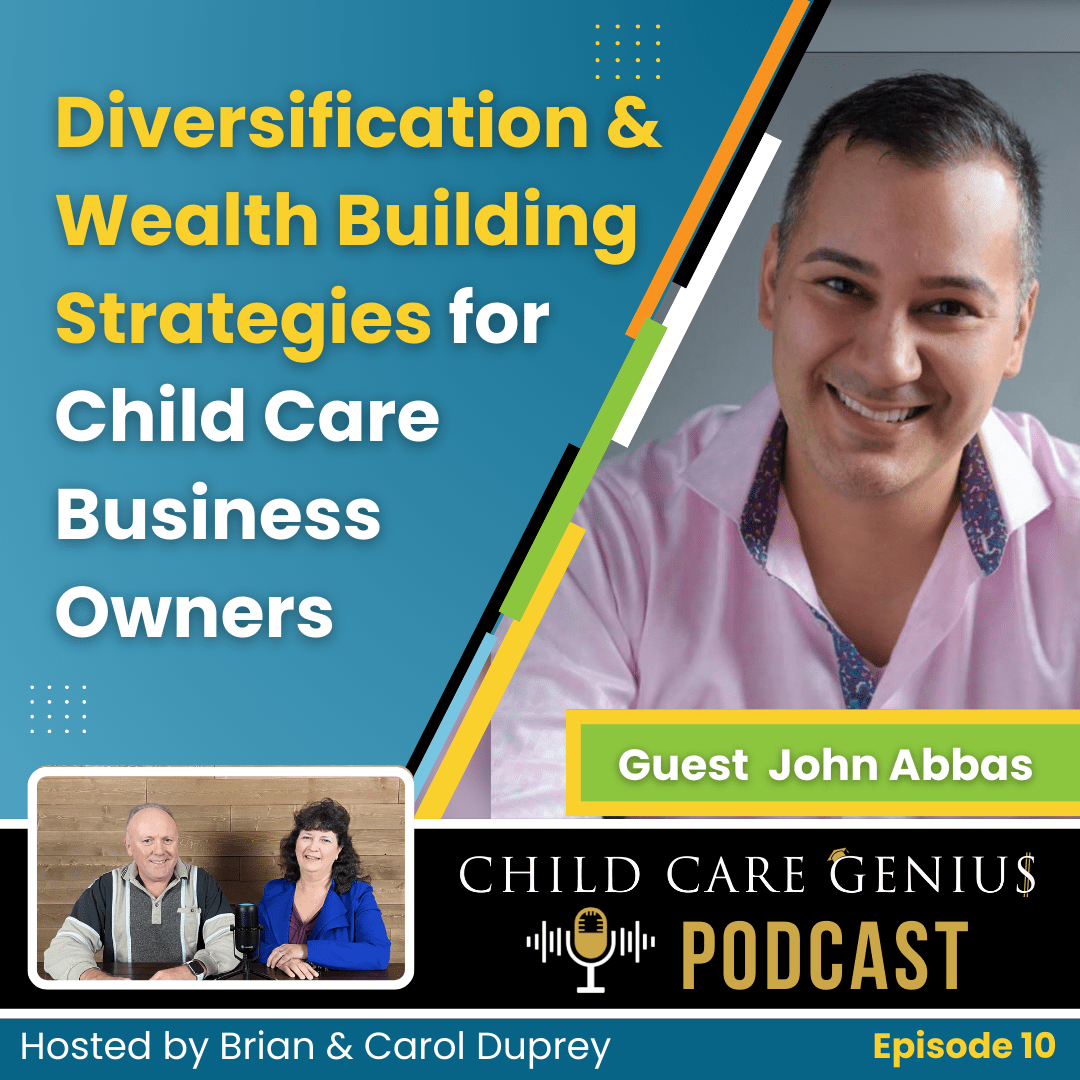 E10 - Diversification and Wealth Building Strategies for Child Care Business Owners with John Abbas
In this episode, we interview our friend and fellow child care business owner, John Abbas. John also is the host of his own show, the Mentor Nation Podcast. John says the goal of his podcast is to bring world-class leaders, entrepreneurs, and people doing interesting things to the listeners, mentoring the audience by sharing their journeys, their stories, and their best advice. 
John believes that mentorship is the most important ingredient to success. He found his first mentor at the age of 29, and it changed his whole life in less than one year. Tune in to hear his story of success and growth that was sparked by an incredible mentor.
"You can spend a lifetime learning from your own mistakes or lunch learning from someone else's."
John also owns child care centers in Tennessee and has become an expert at diversification. He shares his journey of getting into real estate investment and how that has evolved over the years. He now owns several short-term rentals, and varied other investments. He and his wife adopted the motto, "let our vacations be paid for by other people's vacations."
John says his child care business was the catalyst that allowed him to start investing. We dive a little deeper into how child care business owners can use the profits from their schools to begin diversification. John gives his advice on smart investments, talks about alternative assets, and smart timing for your diversification journey.
To contact John Abbas:
https://mentornationpodcast.com/
Mentioned in this episode:
ALEAF Insurance (Official Child Care Genius Podcast Sponsor), Specializing in child care insurance) Contact Blake Sanders for more information: (972) 866-4065, blake@aleafinsurance.com
Sign up to attend our free Virtual Open House to learn more about Child Care Genius University (or catch the replay)