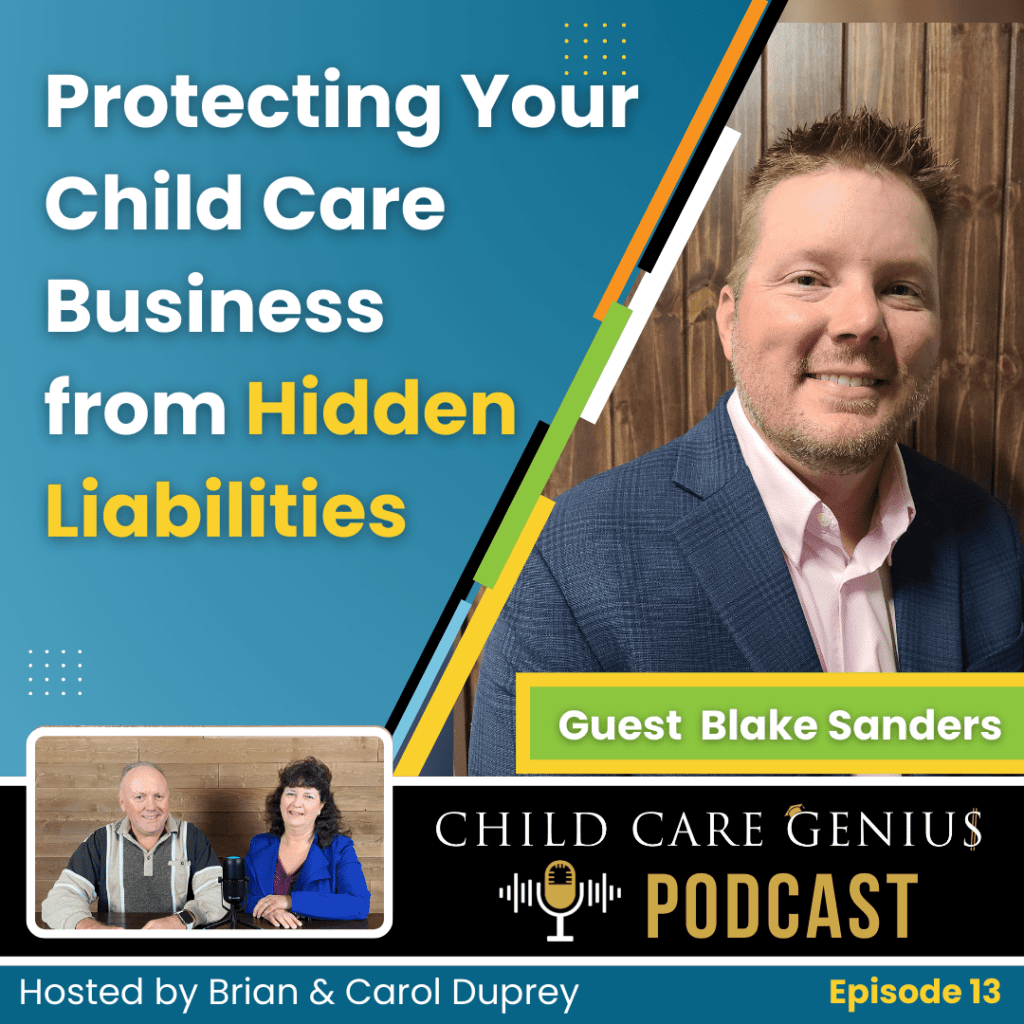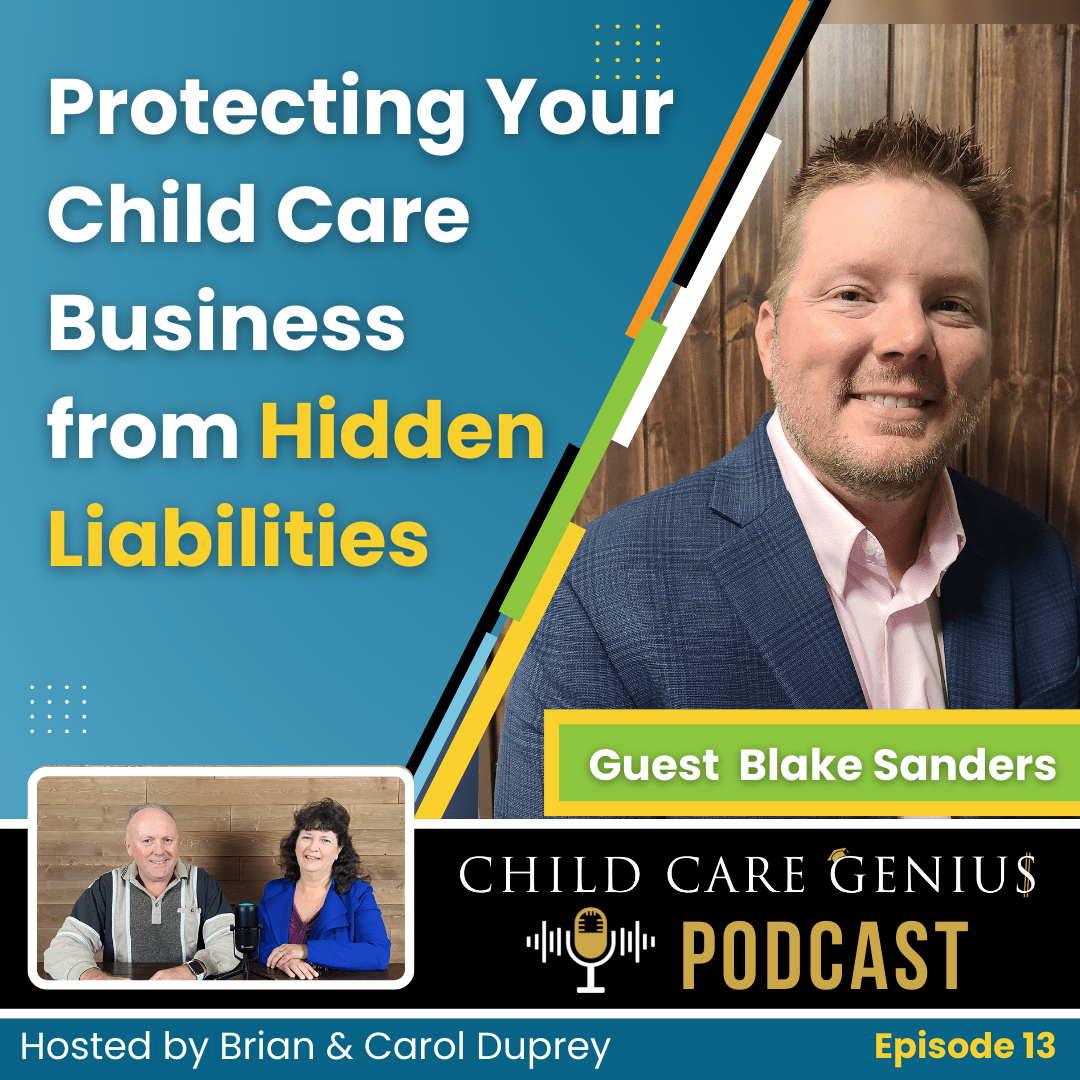 E13 - Protecting Your Child Care Business from Hidden Liabilities with Blake Sanders
Is your child care business at risk due to inadequate insurance coverage? Child care businesses carry with them unique situations and require specific policies in order to be fully protected. 
If you should ever have a claim, it can quickly snowball into millions of dollars. Do you have the funds in the bank to cover such a catastrophe, or would you have to shut down your school in the wake of such a lawsuit? 
Most hometown insurance agents are not equipped with the knowledge and expertise required to completely safeguard your child care business from liabilities, yet most ECE businesses rely on these generic providers for coverage.
Blake Sanders of Aleaf Insurance specializes in child care and joins us on the podcast today to point out several often overlooked areas that are often missed in child care business insurance policies. Don't leave your child care business vulnerable because you don't have the proper insurance coverage.Tune in now.
Blake shares recommendations for the minimum amounts of coverage needed for your buildings, furnishings, business income, outdoor property, workers' compensation, student accidents, and more. 
He also shares some important information about flood policies – did you know this IS NOT included in most insurance policies and you may not be covered? 
There are also specific considerations you need to look at when it comes to injury to a child, abuse & molestation coverage, auto liability (even if you don't offer transportation), and ELPI (Employment Practices Liability Insurance. Blake says, "This is truly the most overlooked and underused policy that is out there for child care, and the average claim is around $400K."
"There are very few agents out there in the nation who truly specialize in child care. I can almost count them, from an agency standpoint, on one hand. Most out there do a little bit of everything, but not all child care, and that's what we are. We understand the risks, the liabilities, what the child care owners out there are really up against every day. So that's one thing to think about when you are looking for an agent. Make sure that they know your business, that it's what they specialize in." - Blake Sanders
More About Blake Sanders: 
Blake Sanders is a native Texan and has been in the insurance industry for over a decade, specializing in child care businesses. He graduated from Southwest Texas State University with a Bachelor of Arts Degree in Business Management.
His wife of 18 years, Marcie, is no stranger to the child care world as she worked in the industry for almost 10 years. Together they have two teenage children, Kyler and Kason, both involved with sports.
When Blake is not working with child care centers and early childhood education centers, he loves to spend time in the outdoors with his family and two dogs Bailey and Chloe. He enjoys hunting, fishing, slow smoked Texas BBQ and making sure his clients are properly insured!
To contact Blake Sanders:
https://www.aleafinsurance.com/child-care
(972) 866-4065
blake@aleafinsurance.com
Mentioned in this episode:
ALEAF Insurance (Official Child Care Genius Podcast Sponsor), Specializing in child care insurance) Contact Blake Sanders for more information: (972) 866-4065, blake@aleafinsurance.com
Learn more about our coaching programs in Child Care Genius University: https://childcaregenius.com/university