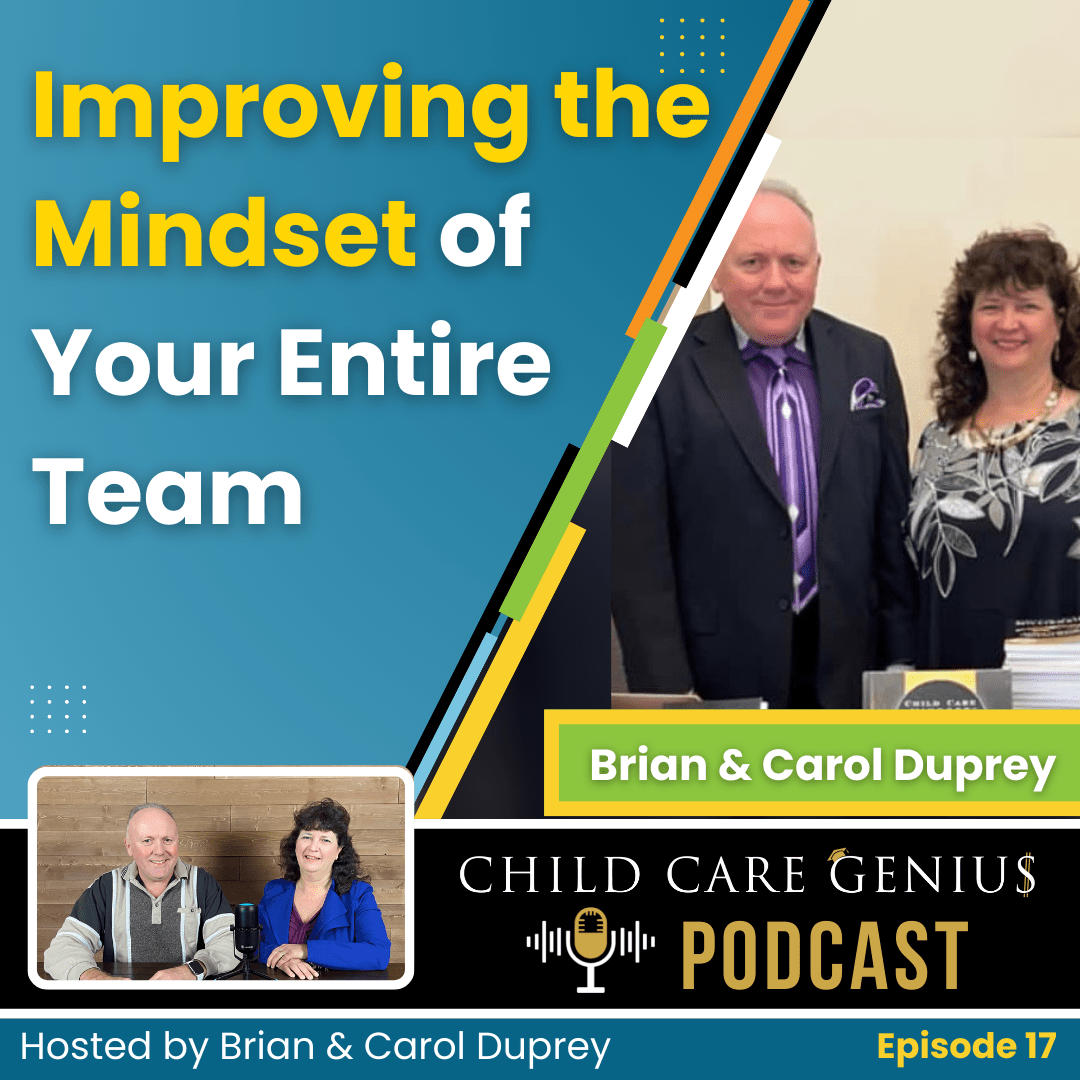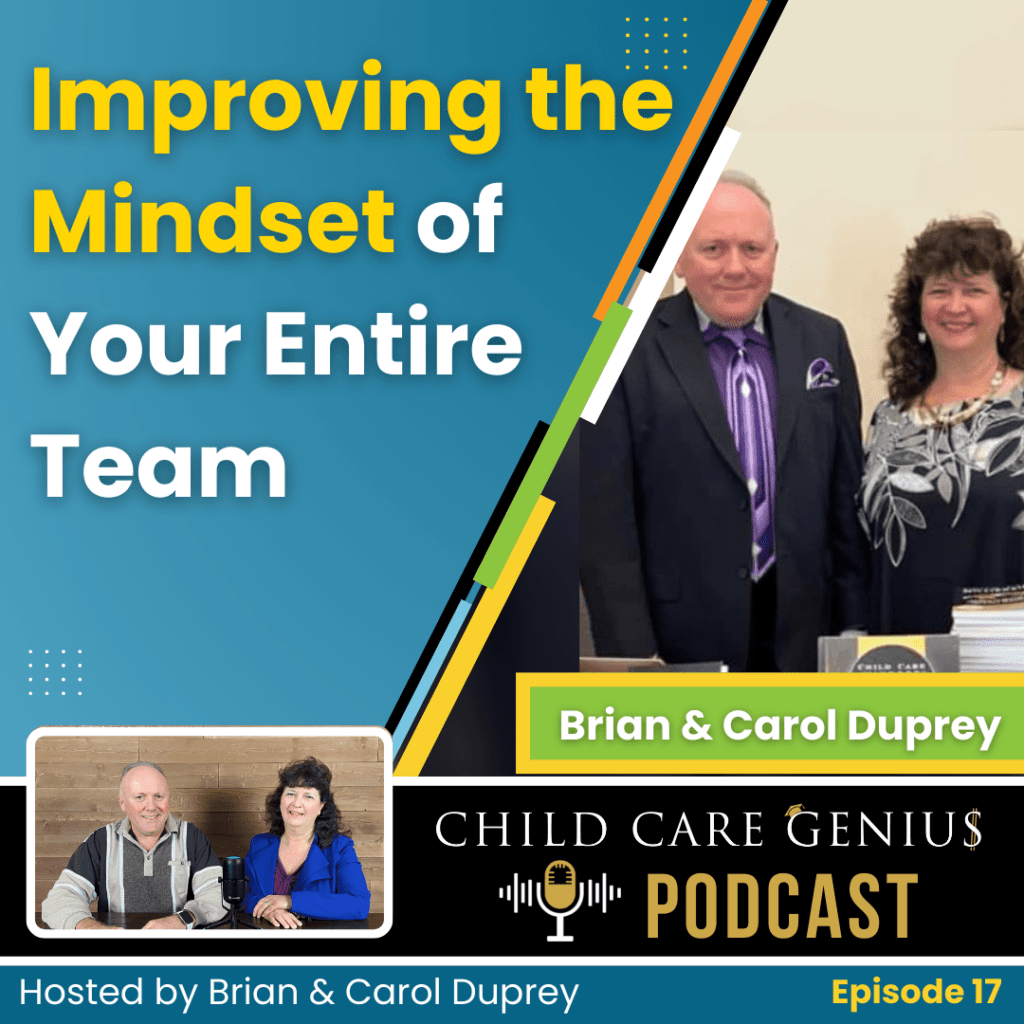 E17 Improving the Mindset of Your Entire Team with Brian and Carol Duprey
The world's a negative place right now and your employees are struggling with negative mindset. 
We do a lot of coaching calls and the biggest pain points we see are staffing morale, culture, and mindset.
Are your team members happy to come to work each day?
Are they enthusiastically complete the tasks you ask of them or is there pushback and grumbling?
The news and social media just feed into the negativity with either stories of gloom and doom or a facade of a perfect life that nobody else can live up to.
Carol and I are on a mission to help improve the mindsets of your team members and to help you all grow together as a unit.
We wrote two books to help you and your employees with a mindset shift.
Child Care Mindset: 30 Days of Growth an

d Transformation

The Dreams, Goals, & Gratitude Journal
We have a Black Friday offer to make it more affordable for you to grab these for your team at an affordable rate.
Each book is only $5.99 each now through the end of the year. (If you miss the sale, you can still grab them on amazon for the full rate.) These books would make a great holiday gift, and also work well to gift a new hire. You can learn more HERE. 
Change the lives of your teachers. Buy a copy for all of your staff for the Holidays. It will be the best gift you ever gave them.
Mentioned in this episode:
ALEAF Insurance (Official Child Care Genius Podcast Sponsor), Specializing in child care insurance) Contact Blake Sanders for more information: (972) 866-4065, blake@aleafinsurance.com  https://www.aleafinsurance.com/child-care