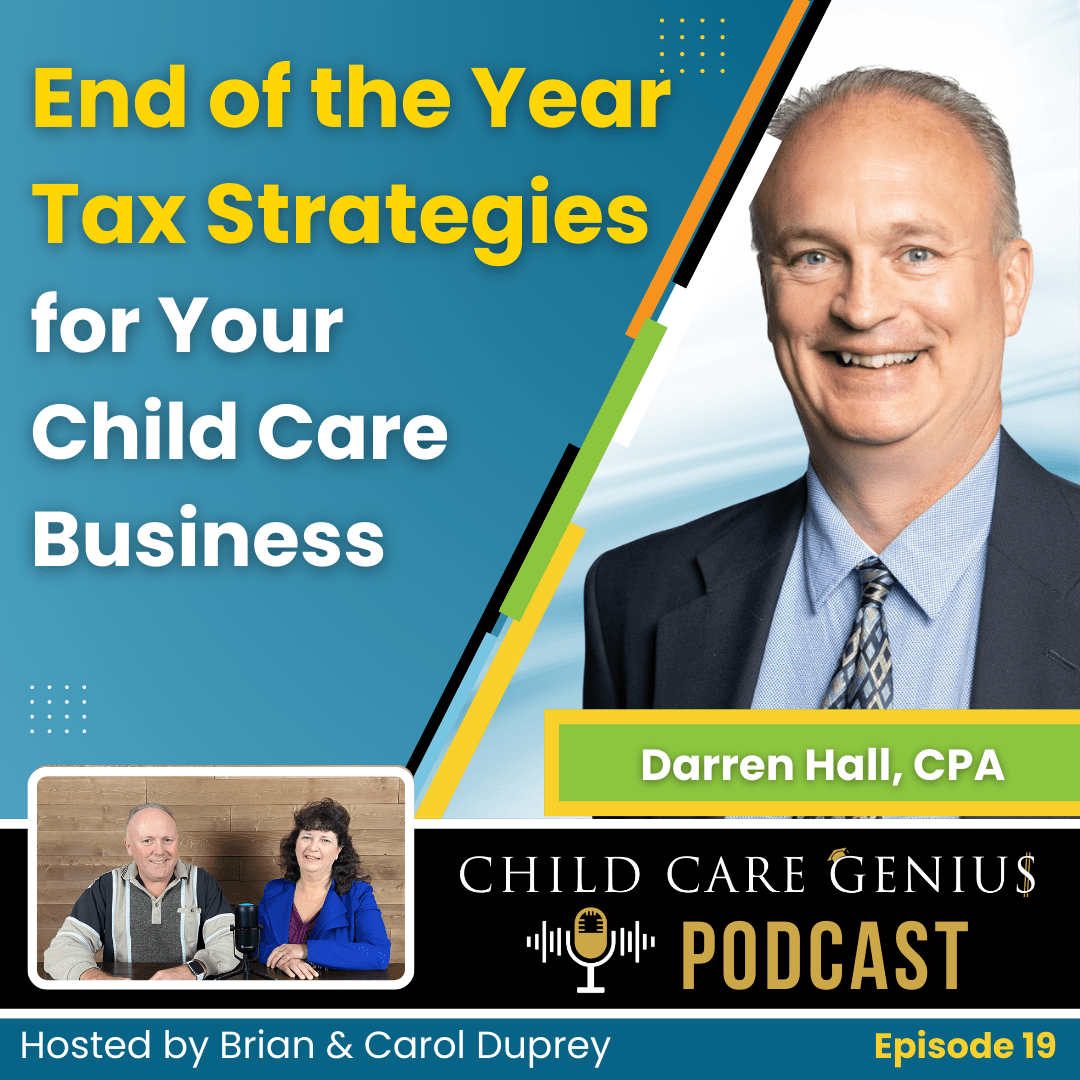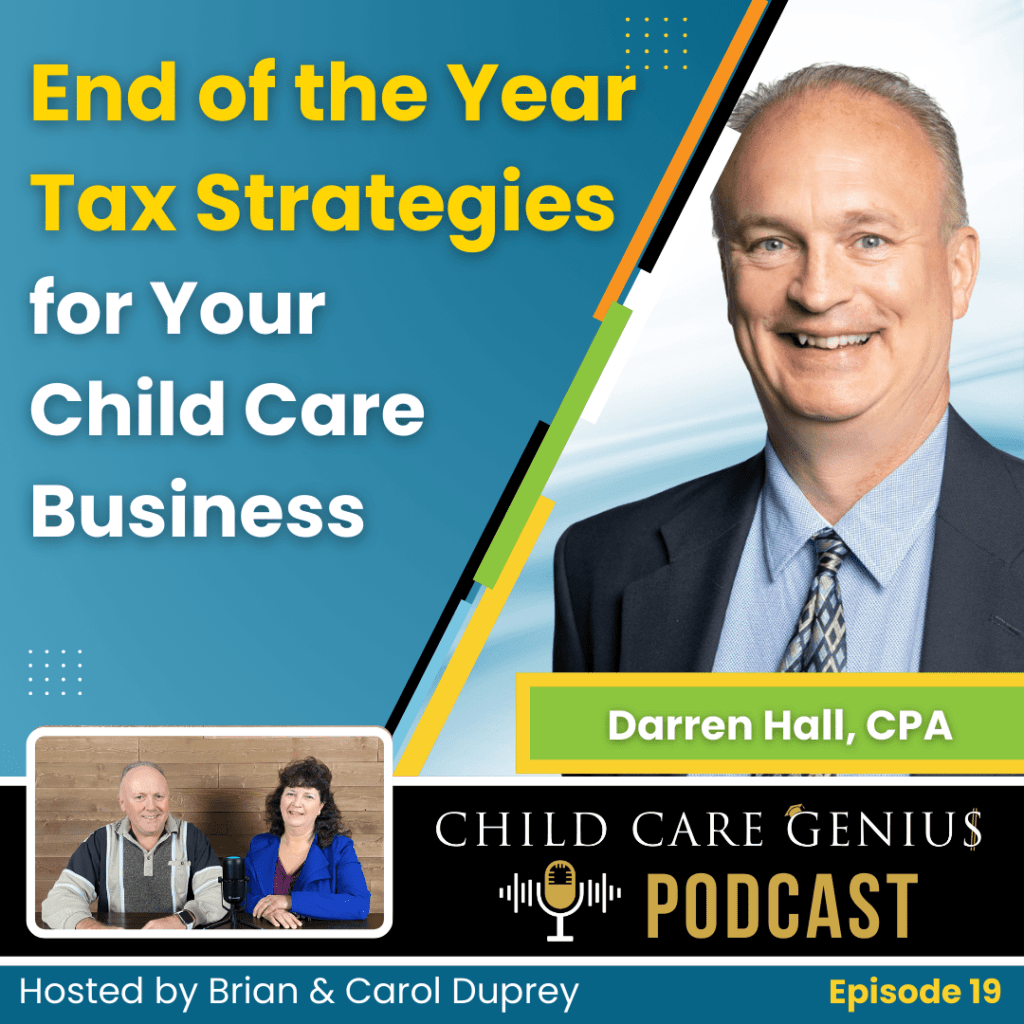 E19 - End of the Year Tax Strategies for Your Child Care Business with Darren Hall
What better way to wrap up 2022 than to discuss end-of-the-year tax strategies with our own resident tax expert and CPA? We've been working with Darren Hall for 25 years and we are bringing our secret weapon directly to you on this podcast episode. Darren shares several end-of-the-year tax strategies to help you avoid common mistakes, keep better records, and reduce your taxes.
We know that properly filing taxes is crucial for child care businesses. It can become more complex as your business grows. Learning about financial terms and taxes can seem complicated but you'll get it over time. 
That's why we have Darren on our team.  He's always willing to answer any questions we may have. If you don't know what you're doing financially it's easy to be taken advantage of. Darren affirms it is paramount to understand some financial terms when you are a business owner. Darren understands that "everybody out there running a business is good at what they do but they're not necessarily good at accounting."
"If you are not engaged in all kinds of really high-level stuff then you don't need that CPA that deals with high-level stuff".  Darren elaborates "you need one that's going to stop and take the time with you and discuss things with you…"
When it comes to finding ways to reduce your taxes, Darren doesn't want you to miss claiming the Employee Retention Credit that many are still eligible for if their business was affected during the pandemic. This could result in tremendous savings for your business. Darren discusses the criteria to qualify for this special credit. (Check out this episode to see if you qualify.)
Darren also points out that one common mistake that business owners make when filing their taxes is missing deductions.  He highlights a few deductions that are often overlooked. Mileage for a personal vehicle, business meals, business trips, and special credits. Darren even touched on the topic of the tax law called the Augusta Rule. Check out the podcast as Darren delves deeper into each category.  We learn something new each time we talk with Darren.
If you need help in your child care business, consider joining our coaching programs at Child Care Genius University. Learn More Here. https://childcaregenius.com/university
To contact  Darren Hall:
Email: dmhcpa@hotmail.com
Phone: 971-832-4069 (Call or Text)
Mentioned in this episode:
ALEAF Insurance (Official Child Care Genius Podcast Sponsor), Specializing in child care insurance) Contact Blake Sanders for more information: (972) 866-4065, blake@aleafinsurance.com  https://www.aleafinsurance.com/child-care