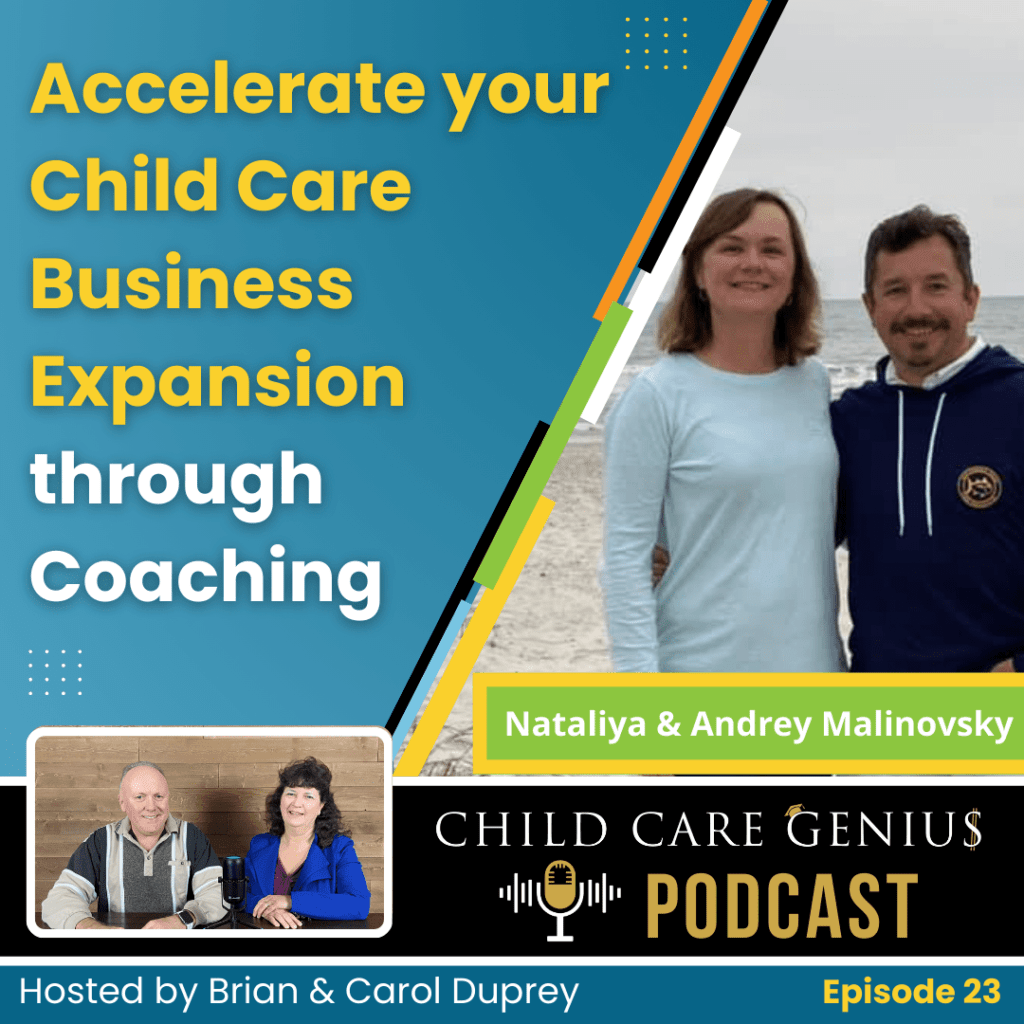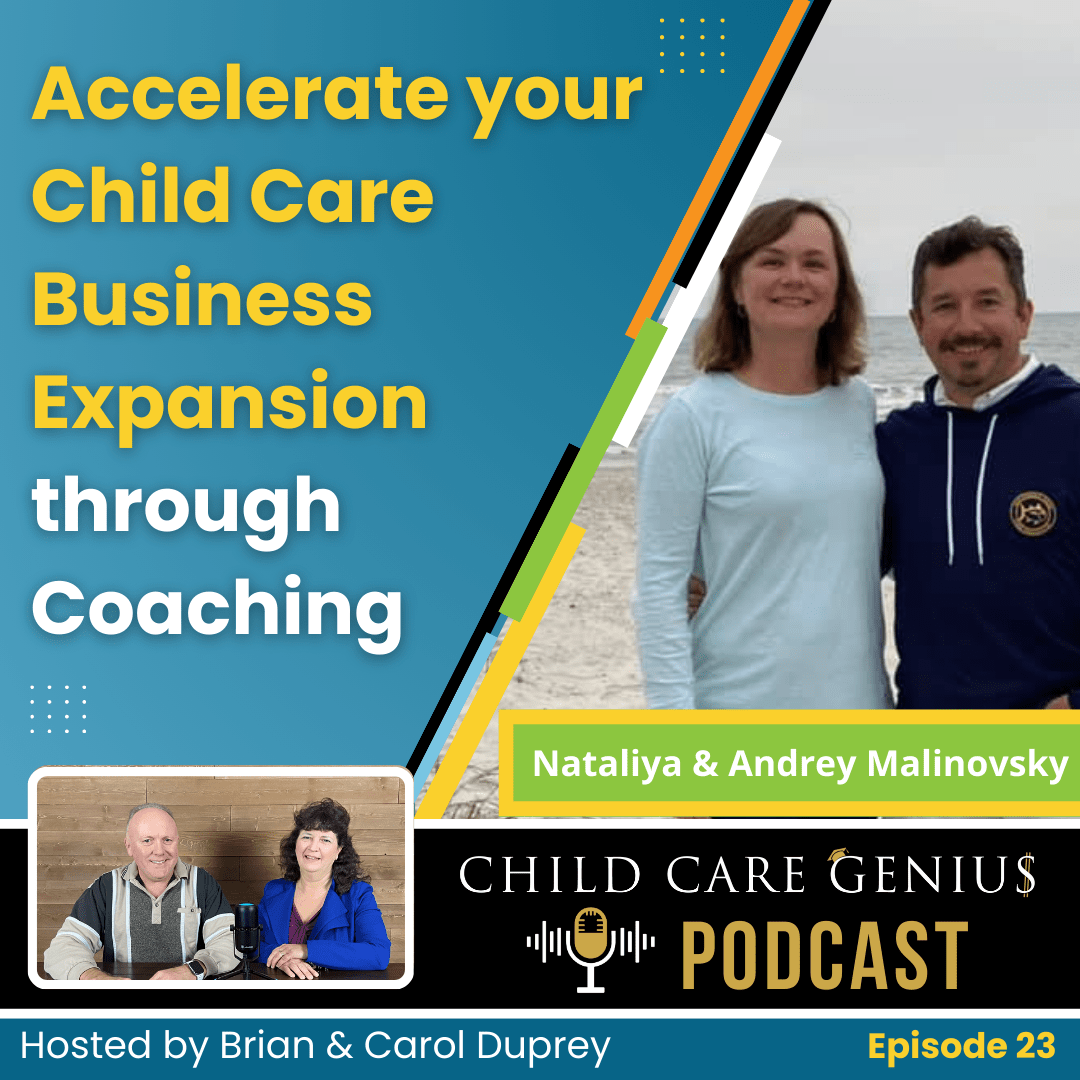 E23 - Accelerate your Child Care Business Expansion through Coaching
Nataliya and Andrey are Dynasty-level students in our Child Care Genius University Coaching Program. After successfully running their first child care business, they decided to open a second facility.  Along the way, they realized they could use some guidance while troubleshooting different aspects in their new center.
Nataliya and Andrey made the investment in their business by joining the Child Care Genius University Coaching Program. They each delve into what they find especially beneficial about the Dynasty level one-on-one coaching and how it's helped them with their expanding business. Nataliya and Andrey both offer humble and insightful testimonials.
We were able to spend quality time at their child care centers and really get to know them both, as well as the inner workings of their businesses. Nataliya and Andrey affirmed that meeting with a mentor can help you see things in a different light or perhaps affirm something you suspected was a trouble area in your business. A mentor can help point out any blind spots that you may not be able to see while you're focused on the day-to-day operations of your facility.
Andrey believes a "mentorship is probably one of the best things you can possibly ask for."
Nataliya and Andrey have goals of opening multiple locations in the future and we can't wait to help them reach that goal.  Andrey credits the Child Care Genius one-on-one coaching that gave them the confidence to pursue their dreams of expanding their child care business further in the coming years.  "Talking with you guys made us comfortable with having more…" "We have to have some kind of system, at least a plan to do this and how's it done."  
We specialize in child care business expansion and we will be with them every step of the way to offer any guidance they may need.  This is a great podcast for those of you that are considering expanding to a second location!
If you need help in your child care business, consider joining our coaching programs at Child Care Genius University. Learn More Here. https://childcaregenius.com/university
Mentioned in this episode:
ALEAF Insurance (Official Child Care Genius Podcast Sponsor), Specializing in child care insurance) Contact Blake Sanders for more information: (972) 866-4065, blake@aleafinsurance.com  https://www.aleafinsurance.com/child-care