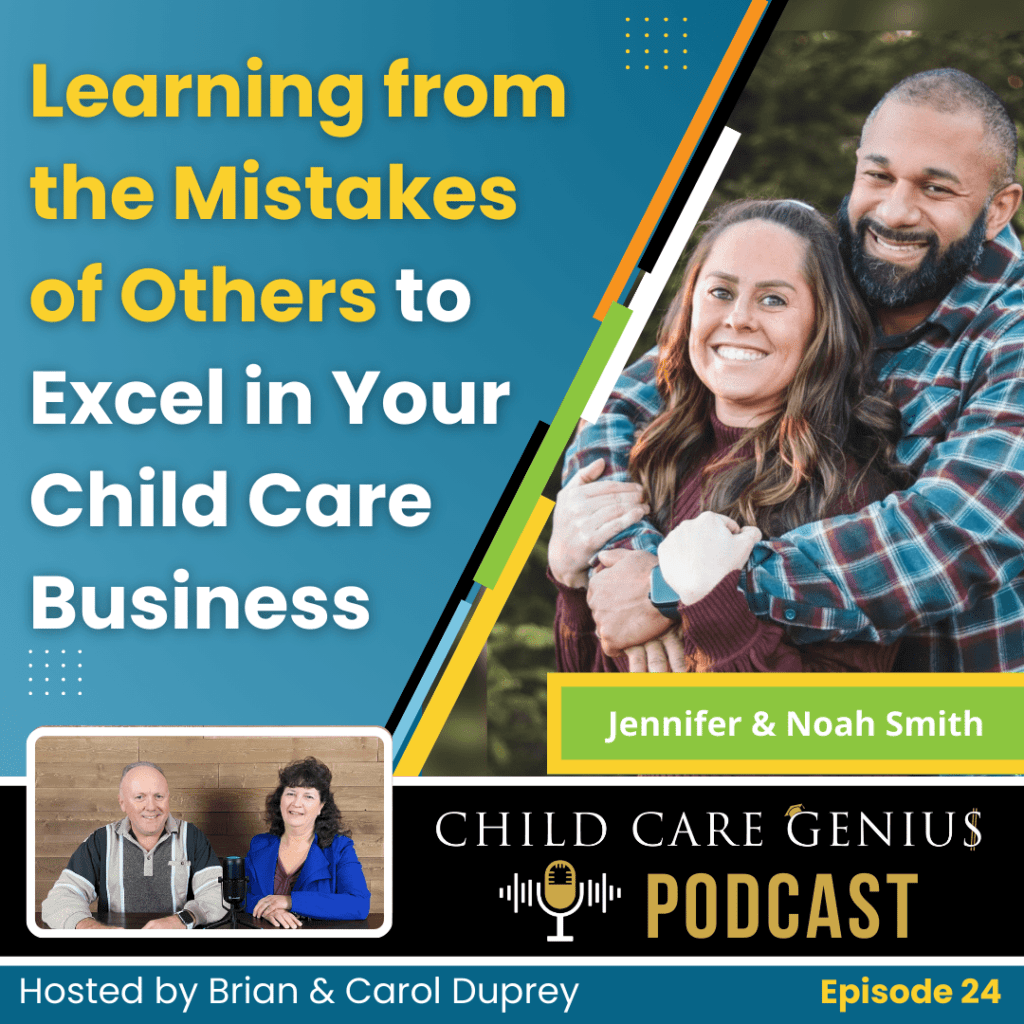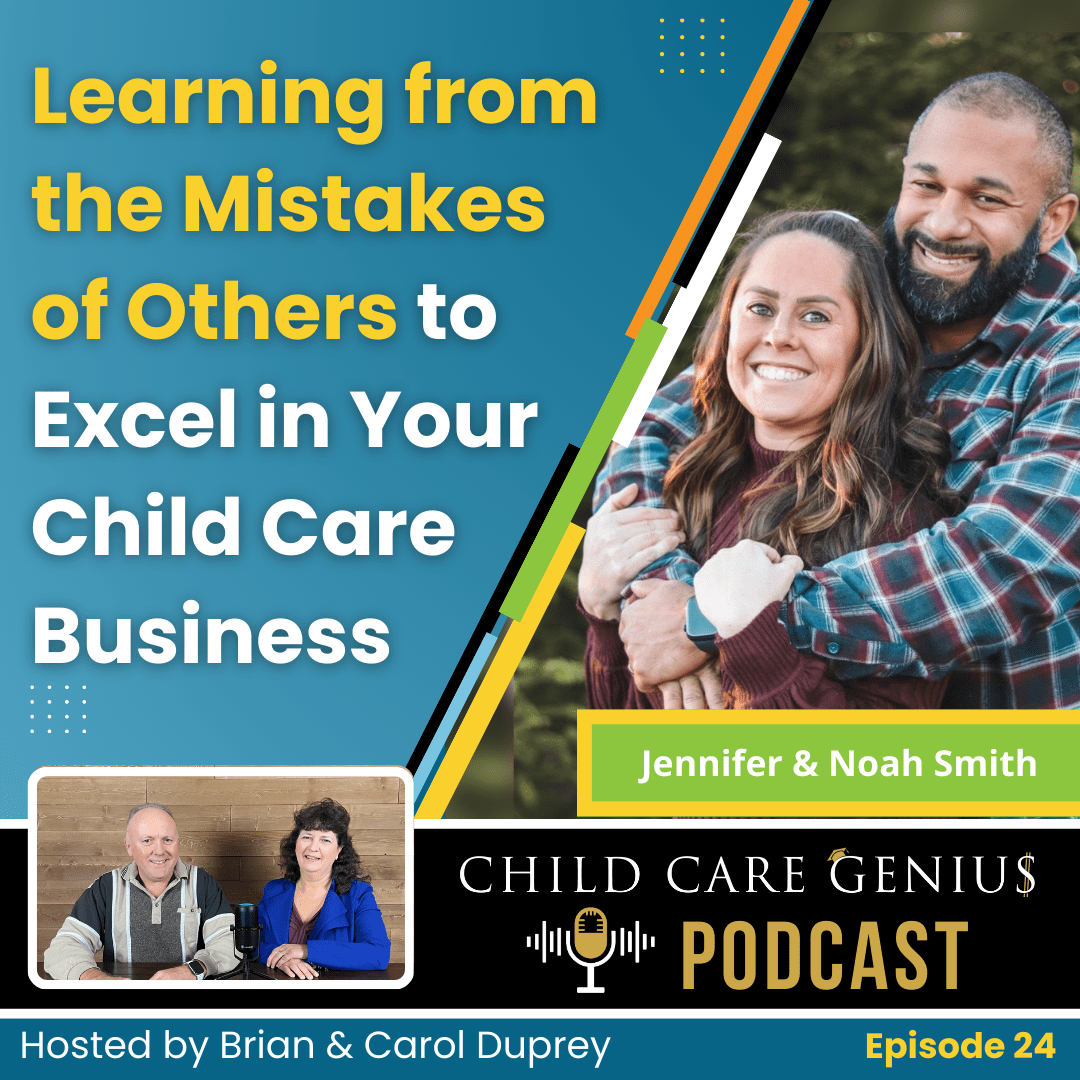 E24 - Learning from the Mistakes of Others to Excel in Your Child Care Business
Today we are having a candid conversation with an amazing couple, Jennifer and Noah Smith from Pennsylvania.
Jennifer and Noah are students in our Child Care Genius University coaching program. They are fairly new child care center owners and have also recently expanded.
Jennifer works full-time in their child care business and her husband, Noah, works full-time in healthcare, but he also assists with the financial side of things for their child care business. Most importantly they both have the same commitment to growing their business and making it the best it can be.
Jennifer used her past experiences in the child care field as she took the leap of faith to open her own center. Jennifer said she had the clear perspective of "this is what I want different for myself and my employees because I knew what wasn't going well and what I wanted to change."
Jennifer and Noah recently expanded to a second center. They share the trials and tribulations of the purchasing process. We were there to coach them along the way and assure them a better deal was out there. As a neutral third party, a coach can help guide you through tough decisions that affect your business. Had they jumped into the first deal there could have been financial repercussions. In hindsight they can see why things played out the way they did. Tune in to hear how the new deal worked out in their favor.
More about Jennifer and Noah Smith:
Jen Smith has 12 years of experience in daycare management, and Noah has been an entrepreneur since 2013. They purchased their first center in the middle of COVID for a great price! The business had a 34-year history in the community that they built upon. They established a culture of caring and learning and fell in love with the process of growing and building a childcare company! They just purchased their second center, and can't wait to start the process again! They have a ton of knowledge from opening and running their first center, and can fill the gaps with Brian and Carol's experience and guidance!
https://www.weewonsdaycare.com/
Mentioned in this episode:
ALEAF Insurance (Official Child Care Genius Podcast Sponsor), Specializing in child care insurance) Contact Blake Sanders for more information: (972) 866-4065, blake@aleafinsurance.com https://www.aleafinsurance.com/child-care
If you need help in your child care business, consider joining our coaching programs at Child Care Genius University. Learn More Here. https://childcaregenius.com/university