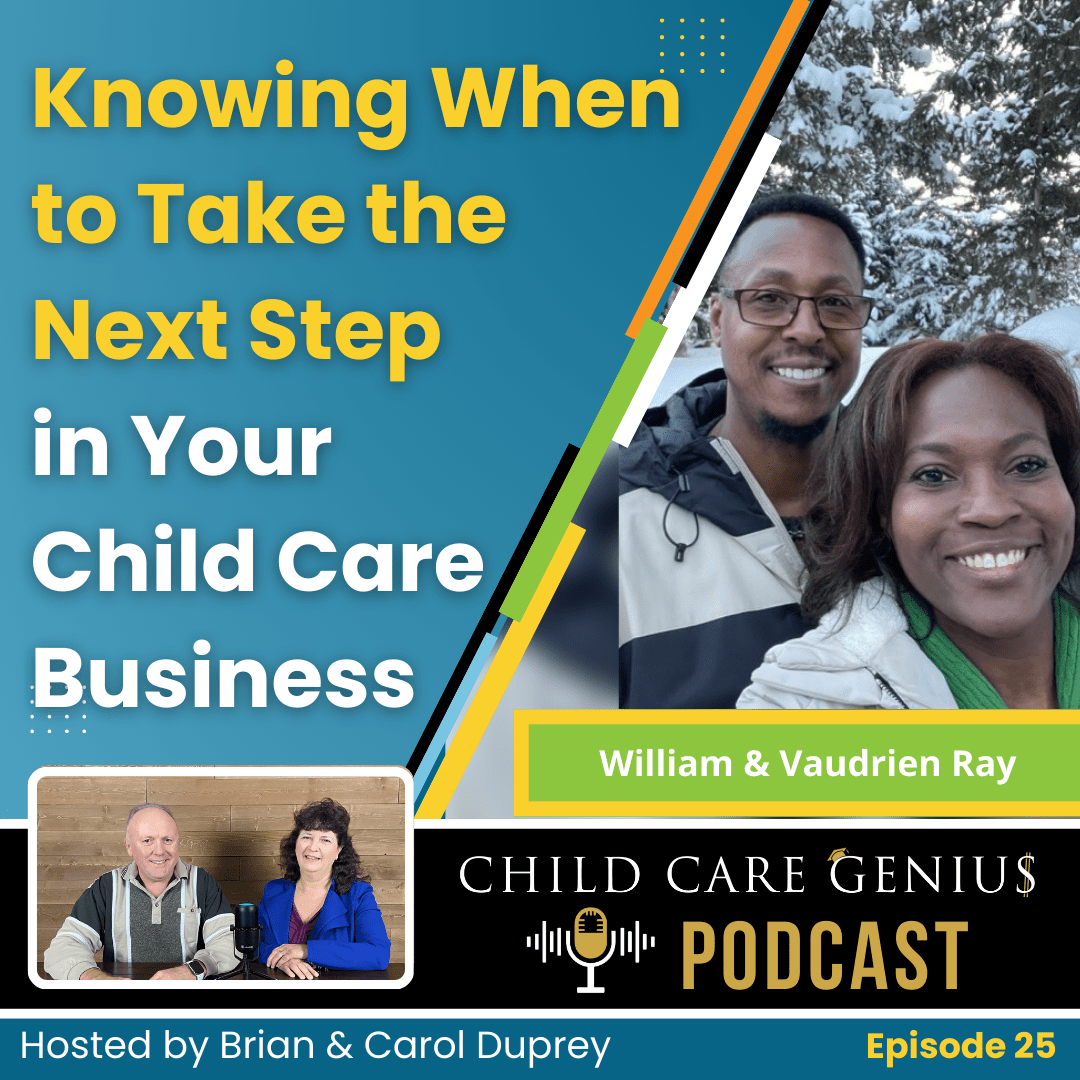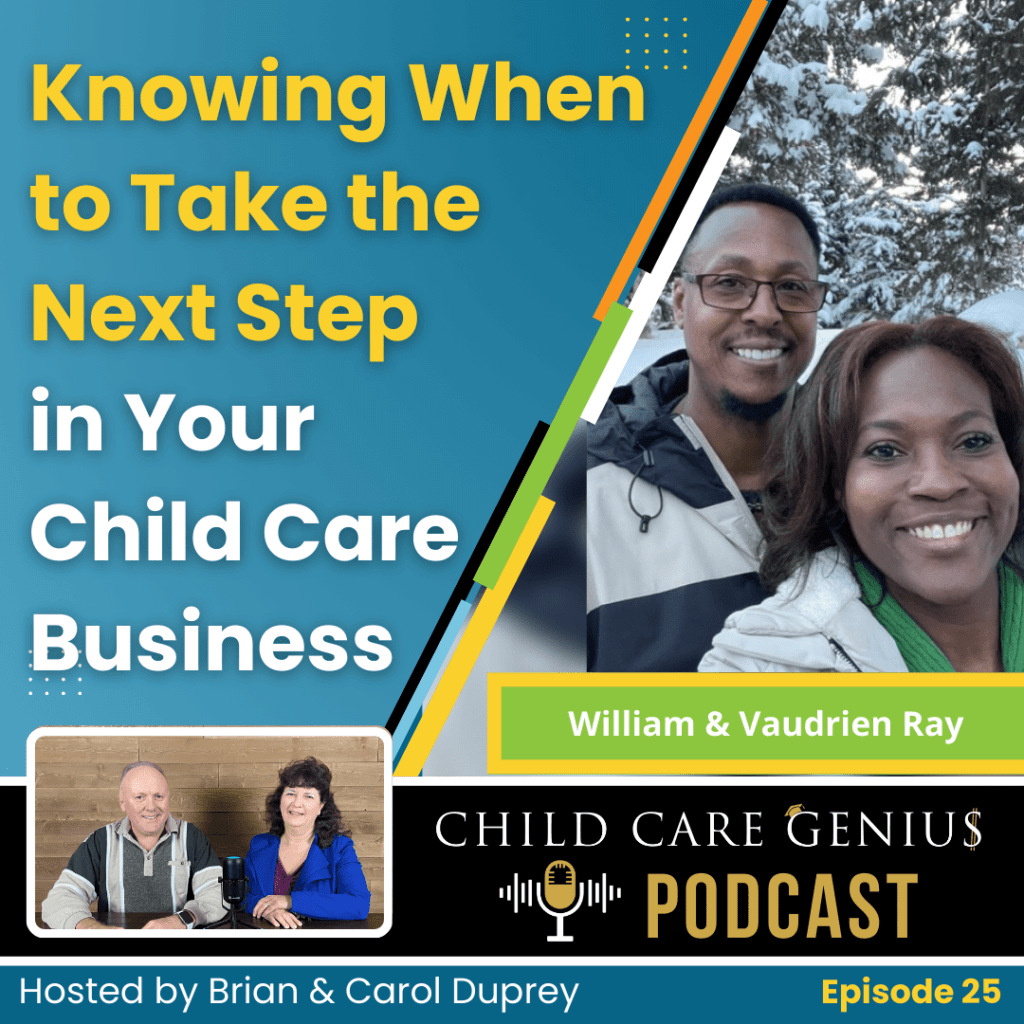 E25 - Knowing When to Take the Next Step in Your Child Care Business
How will you know it's time to move your in-home child care business into a separate location?
If you have one child care center, are you considering expanding?
What is your criteria for making this decision?
Our guests on the podcast today weigh in on the factors that precipitated their big business move.
Vaudrien and William Ray are child care owners in South Carolina and students in the Child Care Genius University coaching program. 
Vaudrien and William fell into the child care business out of the logistics of their growing family.  Leaving her school district job, Vaudrien became a stay-at-home Mom.  Then word spread to a few friends and before long Vaudrien was looking after a handful of children in her home. 
After five years, their little in-home family daycare had taken over the family home. Listen in to hear William's breaking point, that ultimately led them to finding a center for their ever-expanding child care business. Perhaps some of you can relate. 
Vaudrien and William have learned to be a united front and wonderful business partners while balancing family life at the same time. Tune in to hear their tips on spending couple time together without constantly talking about the child care business.
This dynamic duo chose to enroll in the Child Care Genius University as they work on their expansion and retirement goals. Vaudrien ponders, "why make the mistakes that others have made when there's clearly a path where we can have more guidance…" We couldn't agree more. Coaching can help assist owners stay on course to obtain their goals in a timely manner. William elaborates on their 10 year plan;  "we are trying to look for procedures and policies, and SOPs that we can put in place so that we don't have to be here."  We look forward to coaching Vaudrien and William as they grow their business legacy for their family. 
Mentioned in this episode:
ALEAF Insurance (Official Child Care Genius Podcast Sponsor), Specializing in child care insurance) Contact Blake Sanders for more information: (972) 866-4065, blake@aleafinsurance.com  https://www.aleafinsurance.com/child-care
If you need help in your child care business, consider joining our coaching programs at Child Care Genius University. Learn More Here. https://childcaregenius.com/university