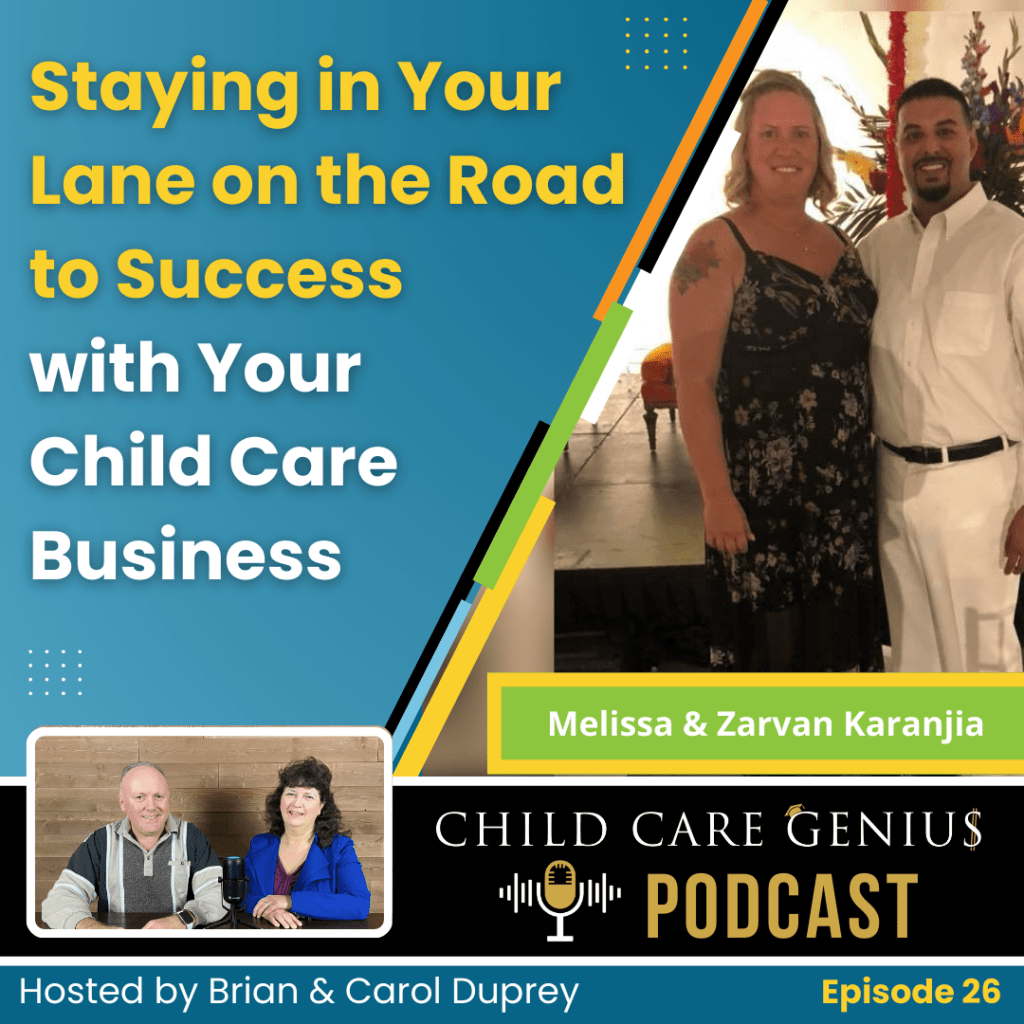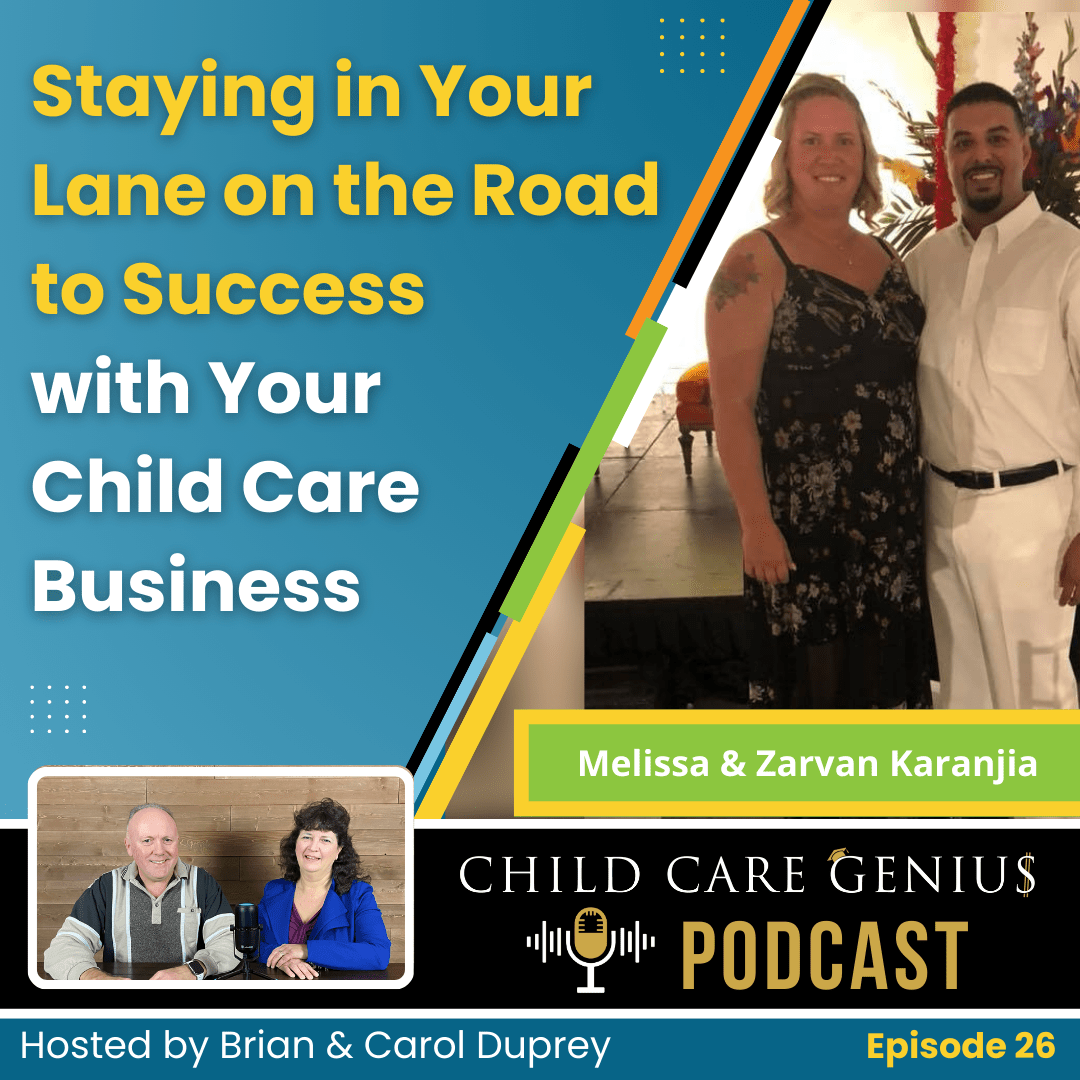 E26 - Staying in Your Lane on the Road to Success with Your Child Care Business
Our guests on the podcast today,  Zarvan and Melissa Karanjia, are one of the first couples we've ever coached and continue to work with presently. 
Melissa started working in child care right out of high school. She worked for various centers throughout the years.
Zarvan comes from a corporate IT background.
Eventually, Zarvan and Melissa started their own in-home daycare which ultimately led them to opening their first child care center.
Melissa shares stories of the unique properties they acquired to accommodate their growing business. Listen in to hear what prompted Zarvan and Melissa to expand their business together.
To successfully run their child care business, Zarvan and Melissa had to learn to divide duties. Zarvan notes, "our skill sets kind of complement each other." We shared with this couple the importance of creating lanes to work in. Zarvan affirms, "if we focus on sticking to our lanes and making ourselves accountable in those lanes, building a company with our spouses is incredibly rewarding."
Melissa shares what advice helped them as a couple to learn to work harmoniously together.
Melissa recalls our advice to, "sit down, build your strengths, build your lanes. Try to stay in your lanes." Tune in to hear how delegating can be life-changing for your child care business.
Zarvan believes as a couple, "you actually get closer together when you have a vision and a goal." This episode is very informative for those wanting to collaborate, or are currently navigating working with a spouse or business partner.
Mentioned in this episode:
ALEAF Insurance (Official Child Care Genius Podcast Sponsor), Specializing in child care insurance) Contact Blake Sanders for more information: (972) 866-4065, blake@aleafinsurance.com https://www.aleafinsurance.com/child-care
If you need help in your child care business, consider joining our coaching programs at Child Care Genius University. Learn More Here. https://childcaregenius.com/university