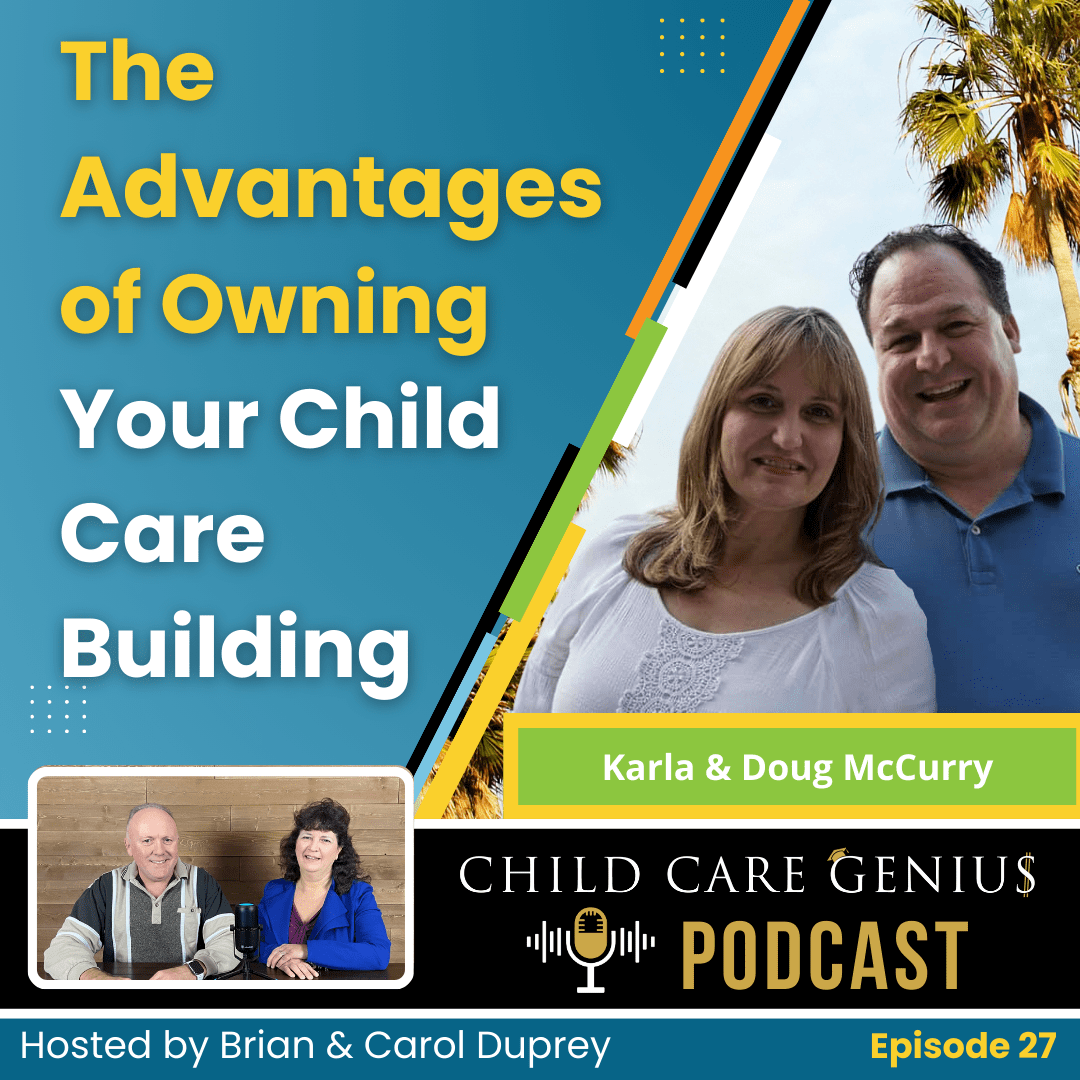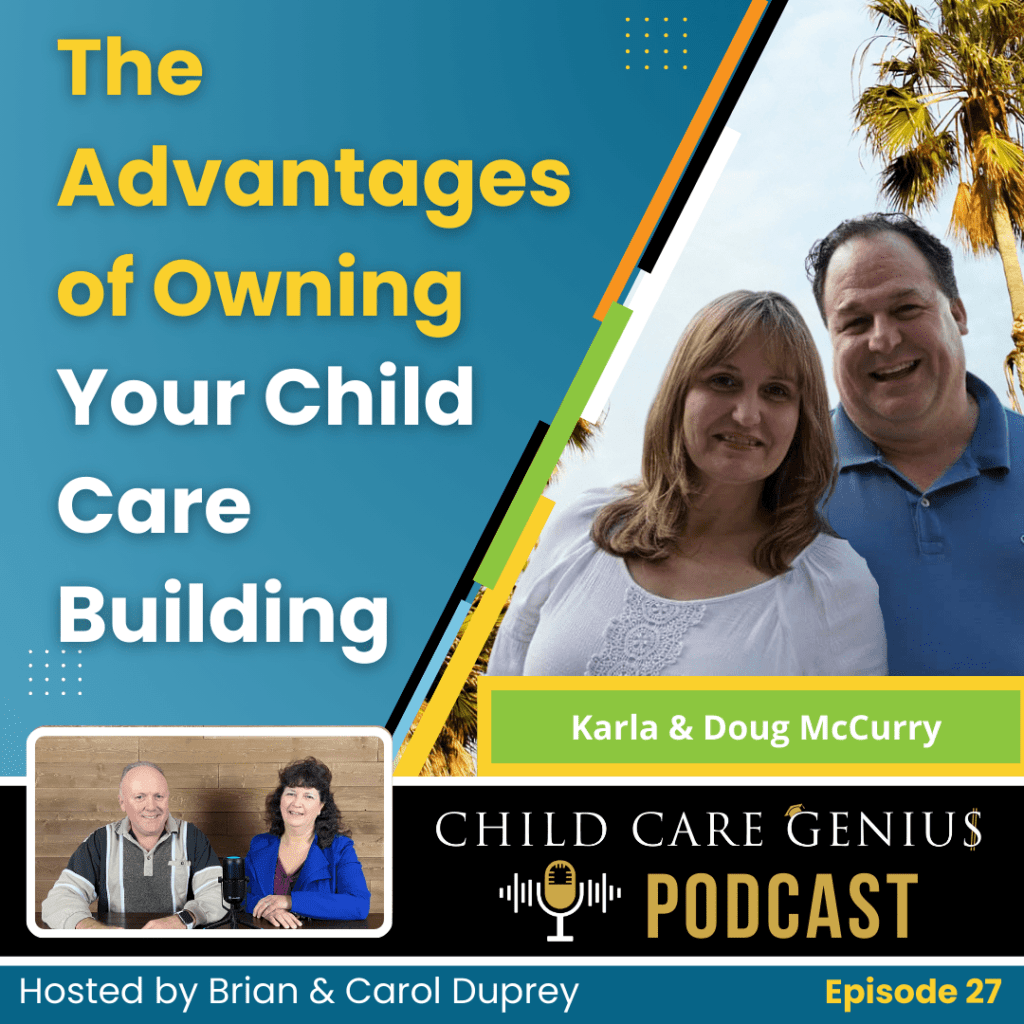 E27 - The Advantages of Owning Your Child Care Building
Have you ever sent your spouse on an errand to buy something, and they returned with the wrong item?
What if that item was a child care center?
Our guests on the podcast today share their remarkable story that spurred them on to their child care venture.
Karla and Doug McCurry own several child care centers in Florida (West Palm Beach area) and discuss how their multiple child care centers came to be.
They actually purchased their first building when they opened their first child care center. Tune in to hear why they implemented building ownership as a wealth-building strategy in their business plan, as well as an integral part of their retirement plan. 
These seasoned child care owners believe in owning real estate and owning their own child care buildings. Doug explains, "if for whatever reason the child care business just falls apart, you have a tangible asset you can touch. There is something that will always be there to sell."
Karla and Doug learned from their own mistakes on their first property purchase and have vowed to never repeat them. Listen in as they share some insightful real estate lessons. 
As we always say, learn from the mistakes of others.
We look forward to coaching Karla and Doug as they build their child care dynasty. 
Listen in to hear exciting news about their latest endeavor!
Mentioned in this episode:
ALEAF Insurance (Official Child Care Genius Podcast Sponsor), Specializing in child care insurance) Contact Blake Sanders for more information: (972) 866-4065, blake@aleafinsurance.com  https://www.aleafinsurance.com/child-care
If you need help in your child care business, consider joining our coaching programs at Child Care Genius University. Learn More Here. https://childcaregenius.com/university