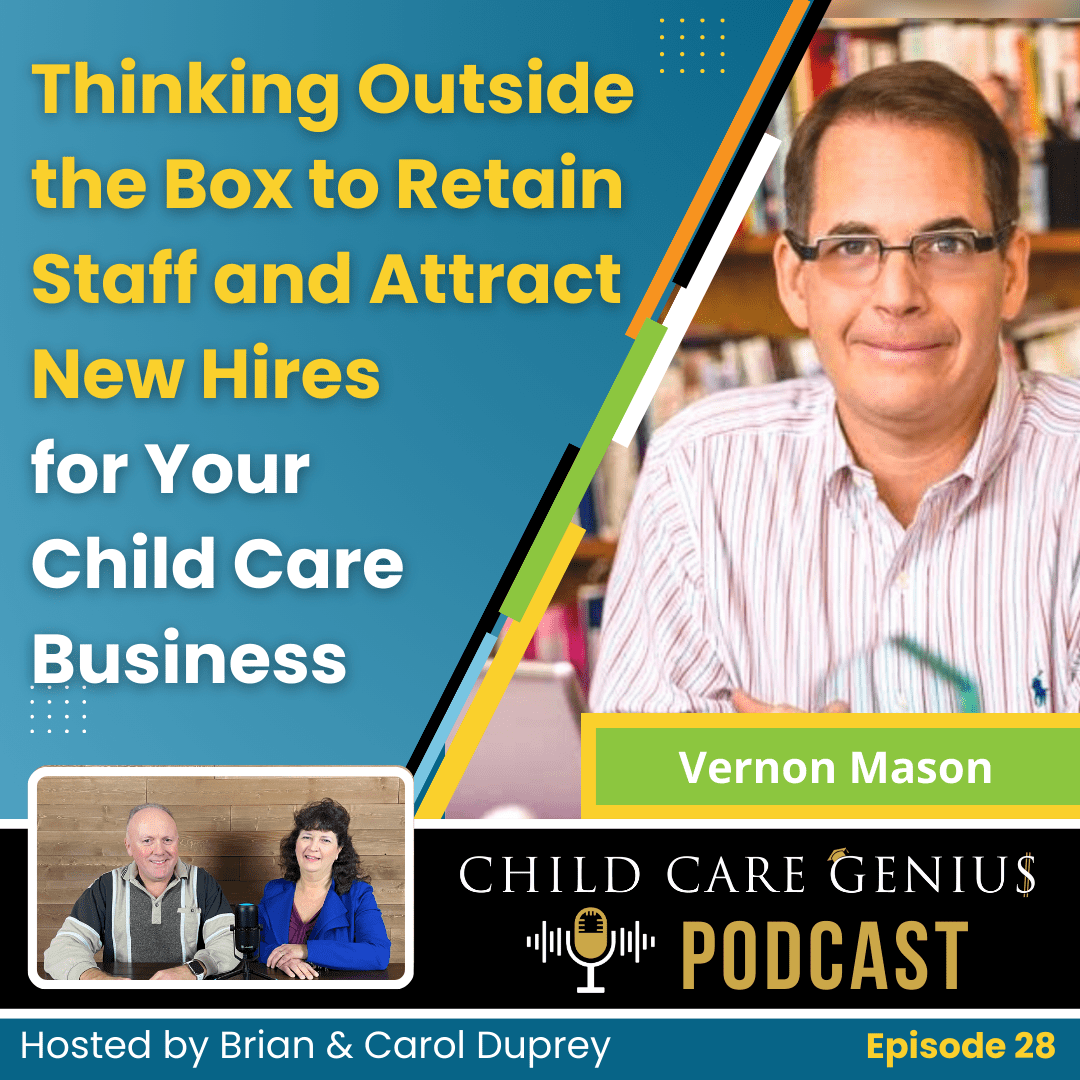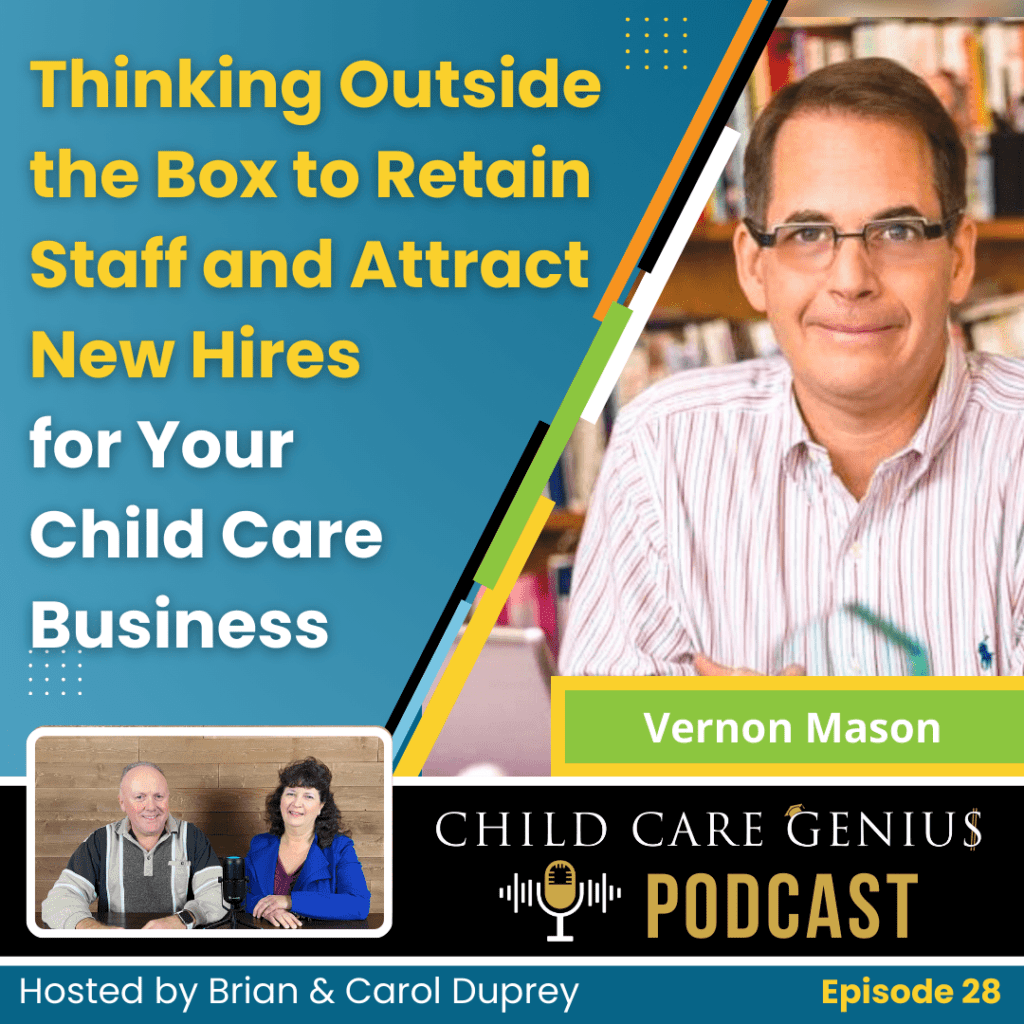 E28 - Thinking Outside the Box to Retain Staff and Attract New Hires for Your Child Care Business
Our guest on the podcast today is Vernon Mason. He began his journey into our field like many of us, with in-home child care. 
Through twists and turns and a natural disaster, the business had to be relocated several times. Listen in to hear how Vernon persevered and expanded his child care business to 5 centers. 
Years later Vernon ended up making the difficult decision to sell the 5 centers and retire from child care. 
Tune in to hear how Vernon was coaxed out of early retirement to partner with colleagues to run The Nest Schools. Vernon and his business partners currently operate 38 centers, with several more coming onto their roster in the next few months.
Vernon is passionate about the child care industry. "We are a relationship business."
He describes a director's leadership role as that of a "house mom." "They need to be around, walking around building relationships. Walking around encouraging people."
Vernon strongly believes in participatory management as well. He stresses the importance of getting staff input before implementing new changes to policies or curriculum.
He notes the younger generation expect more job flexibility. Vernon believes thinking outside the box with scheduling can be beneficial.
You don't want to miss Vernon's tips for retaining employees and attracting new hires.
Here are just a few highlights he mentions.
Offering staff benefits.

Offering holiday pay and vacation pay to part-time staff as well.

Holding people accountable.

Talking to staff in private. Praising in public.
Vernon also recommends giving staff some flexibility to do what they do well.
Tune in to hear more tactics he's implemented in their child care business to help reduce staff turnover and improve workplace culture.
Following the podcast, if you'd like to hear more of Vernon's insights check out his book, "Get Out! But Before You Go…: Practical Steps to Turn Your Zero into a Hero or Set Them Free!"
Mentioned in this episode:
ALEAF Insurance (Official Child Care Genius Podcast Sponsor), Specializing in child care insurance) Contact Blake Sanders for more information: (972) 866-4065, blake@aleafinsurance.com https://www.aleafinsurance.com/child-care
If you need help in your child care business, consider joining our coaching programs at Child Care Genius University. Learn More Here. https://childcaregenius.com/university