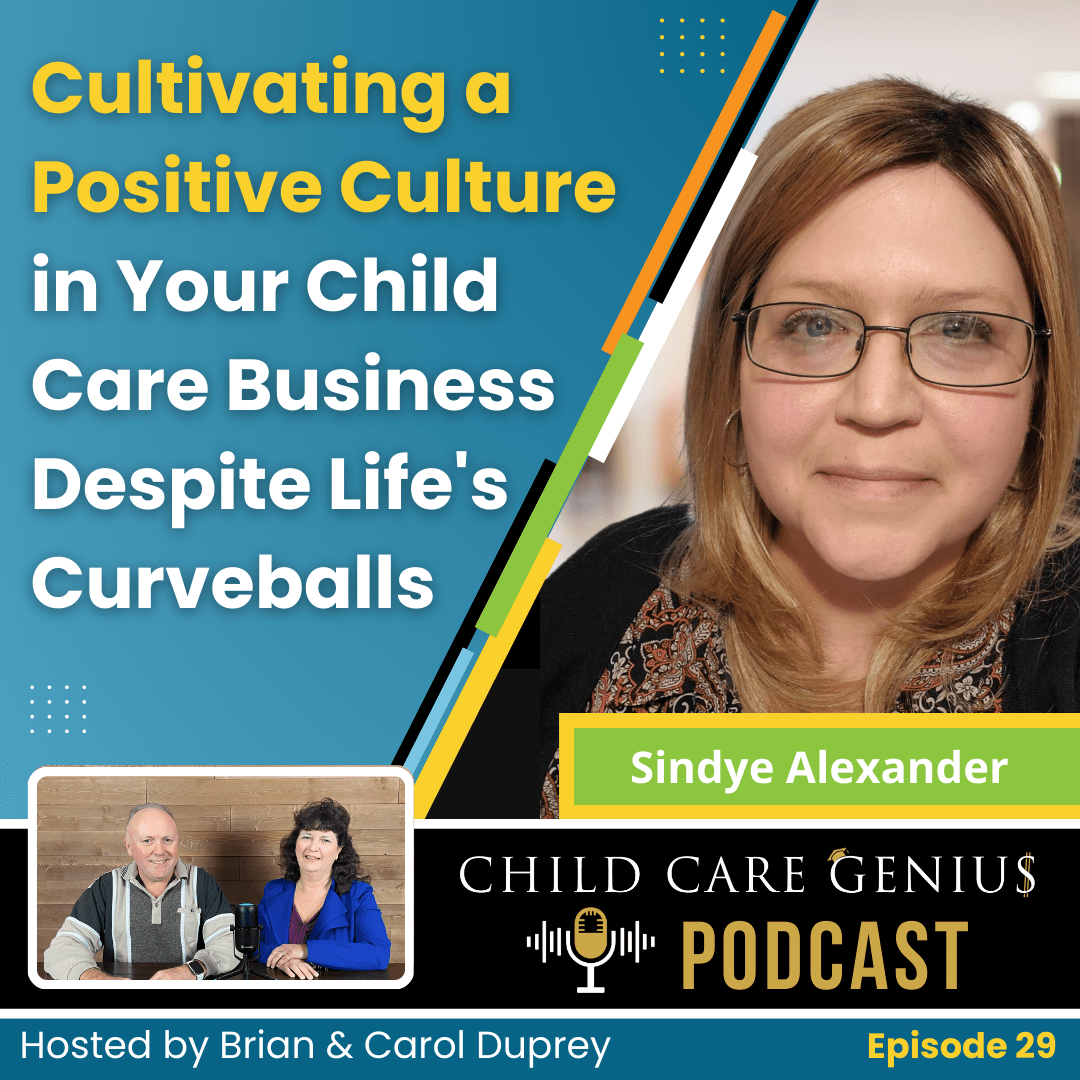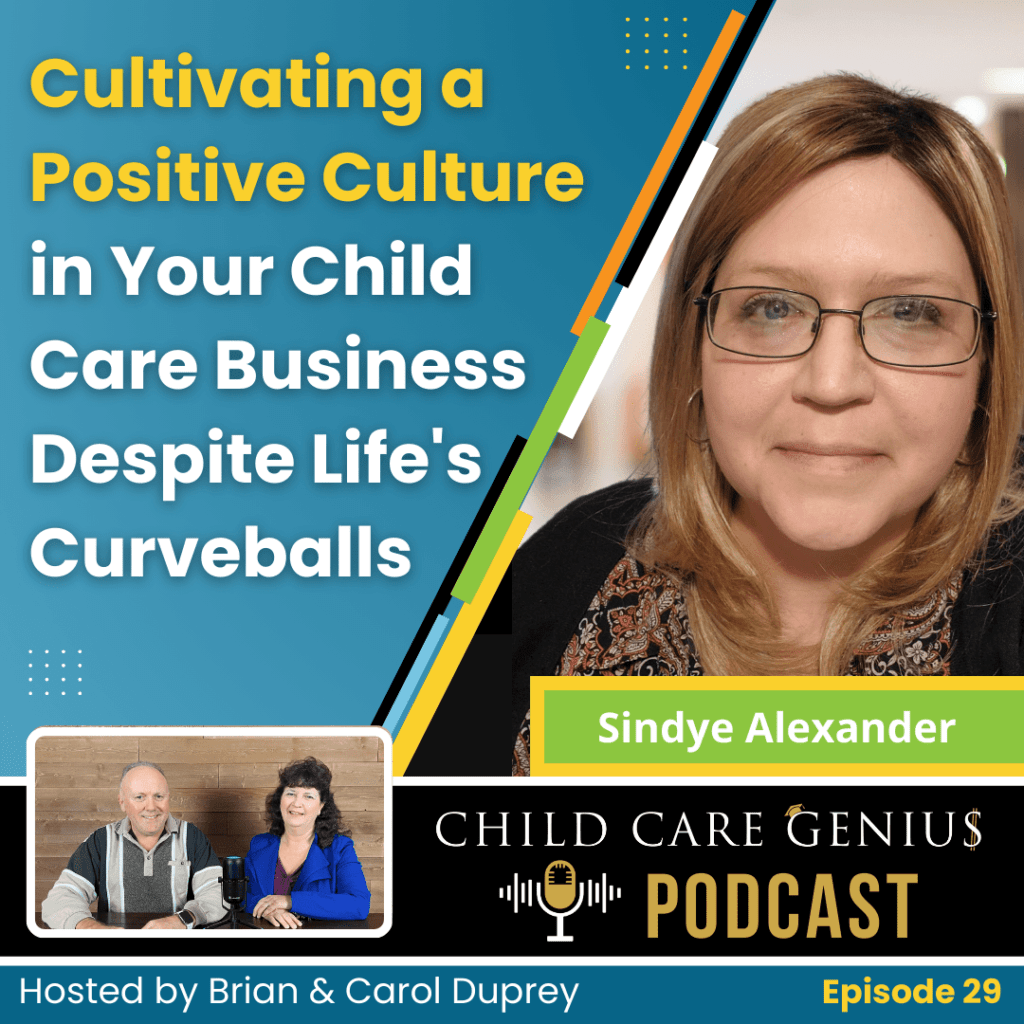 E29 - Cultivating a Positive Culture in Your Child Care Business Despite Life's Curveballs
Today on the podcast we welcome our dear friend and respected colleague, Sindye Alexander. Tune in to hear how we all met and the moment I knew we were kindred spirits.
You won't want to miss our big collaboration announcement during this podcast!
As a young mother, Sindye started an in-home child care center that eventually expanded to a large facility due to popular demand.
Many years later Sindye sold her successful child care business as she transitioned into a new role "behind the scenes" in the child care field. 
Sindye discovered she had a talent and passion for marketing and mentorship. For several years we worked alongside each other for one of our mentors. With her career shift Sindye believes she is still "making a difference, in a different way."  She's definitely made a difference in our lives. 
We both have dealt with health issues over the years. Sindye doesn't let her medical diagnosis bring her down or deter her goals in any way. We admire Sindye's strength and perseverance. Her positive mindset is infectious. 
Sindye is the author of Relationship Roadmap, Real-World Strategies for Building a Positive, Collaborative Culture in Your Preschool.
Sindye vehemently states "I think it's so important as a leader that you have a growth mindset. And by that, I mean you're always working on yourself. You're always learning. You're always growing."  Listen in to hear Sindye touch on some strategies for improving workplace culture. Her book is a valuable tool for anyone trying to improve workplace culture in their business. 
Without further ado, we have some exciting news to share with everyone. We are thrilled to announce Sindye will be joining our team as Vice President of Operations and Marketing at Child Care Genius. She is looking forward to being a part of our team. We are just elated to have her! Sindye is eager to make a positive impact not only on child care owners and staff but indirectly on the lives of the children they care for. We look forward to making a difference in the child care industry together!
Mentioned in this episode:
ALEAF Insurance (Official Child Care Genius Podcast Sponsor), Specializing in child care insurance) Contact Blake Sanders for more information: (972) 866-4065, blake@aleafinsurance.com  https://www.aleafinsurance.com/child-care
If you need help in your child care business, consider joining our coaching programs at Child Care Genius University. Learn More Here. https://childcaregenius.com/university