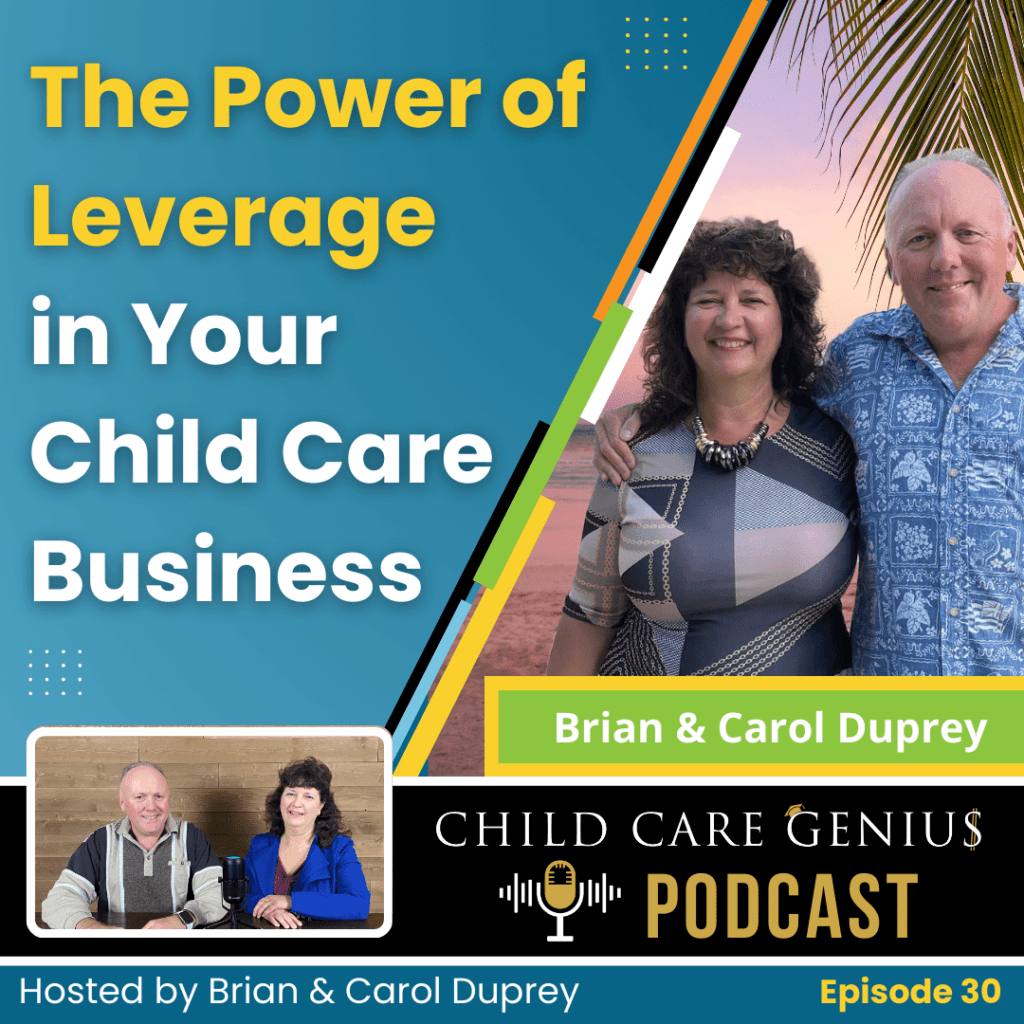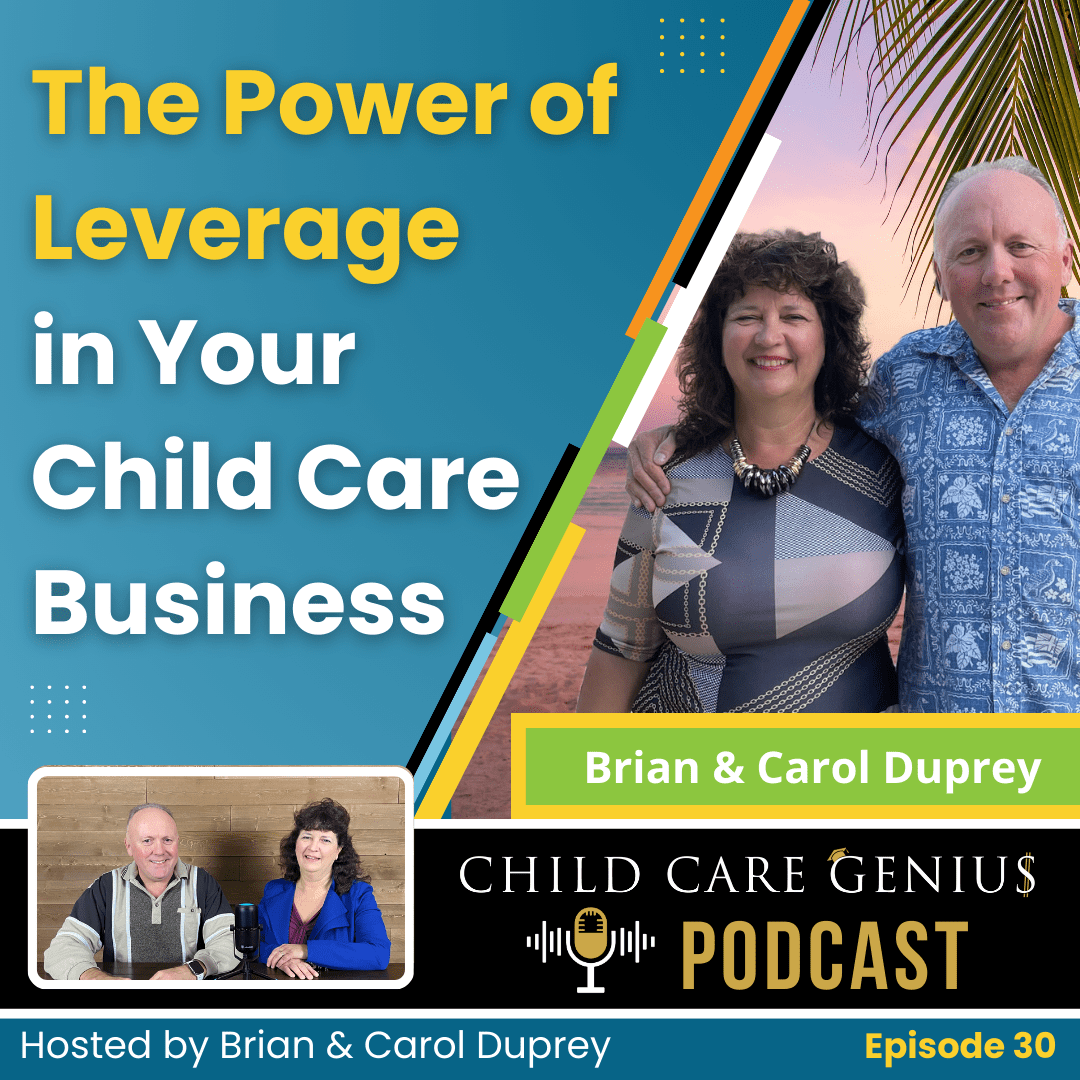 E30 -The Power of Leverage in Your Child Care Business
Are you feeling tired and overworked?
Are you ready to throw in the towel?
If you're feeling overwhelmed in your child care business we can teach you how to shift the fulcrum.
Tune in to hear some exciting news about our upcoming Child Care Genius program that will show you how to utilize leverage in your child care business to turn things around. 
"If you have leverage in your business, you can work less and achieve more."  The key is to "work smarter not harder."
"Getting leverage allows you to have time and financial freedom, which allows you to run your business and not have your business run you."
If these things sound enticing to you, then our Leverage Mastermind program is perfect for you!
Below are some highlights of our upcoming Leverage training program.
Child Care Genius LEVERAGE Mastermind Program:
Our 7 month program will begin with a 30 min coaching call with Brian Duprey to identify leverage problem areas.

Next, you'll be placed in a private Leverage Mastermind group with other child care business owners (Via Zoom each month for 1hr).

You'll also be added to a private Facebook group to network with other owners all working on the same issues. 

Everything will culminate at our live LEVERAGE Child Care Conference Sept 18th-Sept 22nd. There, you'll receive the final tools to complete your leverage transformation in your business. 

To wrap things up, in October we'll meet for an Implementation Call via Zoom.
Listen in to hear more details about this dynamic program and the tropical location of our live LEVERAGE Child Care Conference. We can't wait to see you in person! We know you'll feel revitalized after this conference. 
To get tickets and view the conference agenda go to:
www.childcaregenius.com/leverage
Mentioned in this episode:
ALEAF Insurance (Official Child Care Genius Podcast Sponsor), Specializing in child care insurance) Contact Blake Sanders for more information: (972) 866-4065, blake@aleafinsurance.com  https://www.aleafinsurance.com/child-care
If you need help in your child care business, consider joining our coaching programs at Child Care Genius University. Learn More Here. https://childcaregenius.com/university