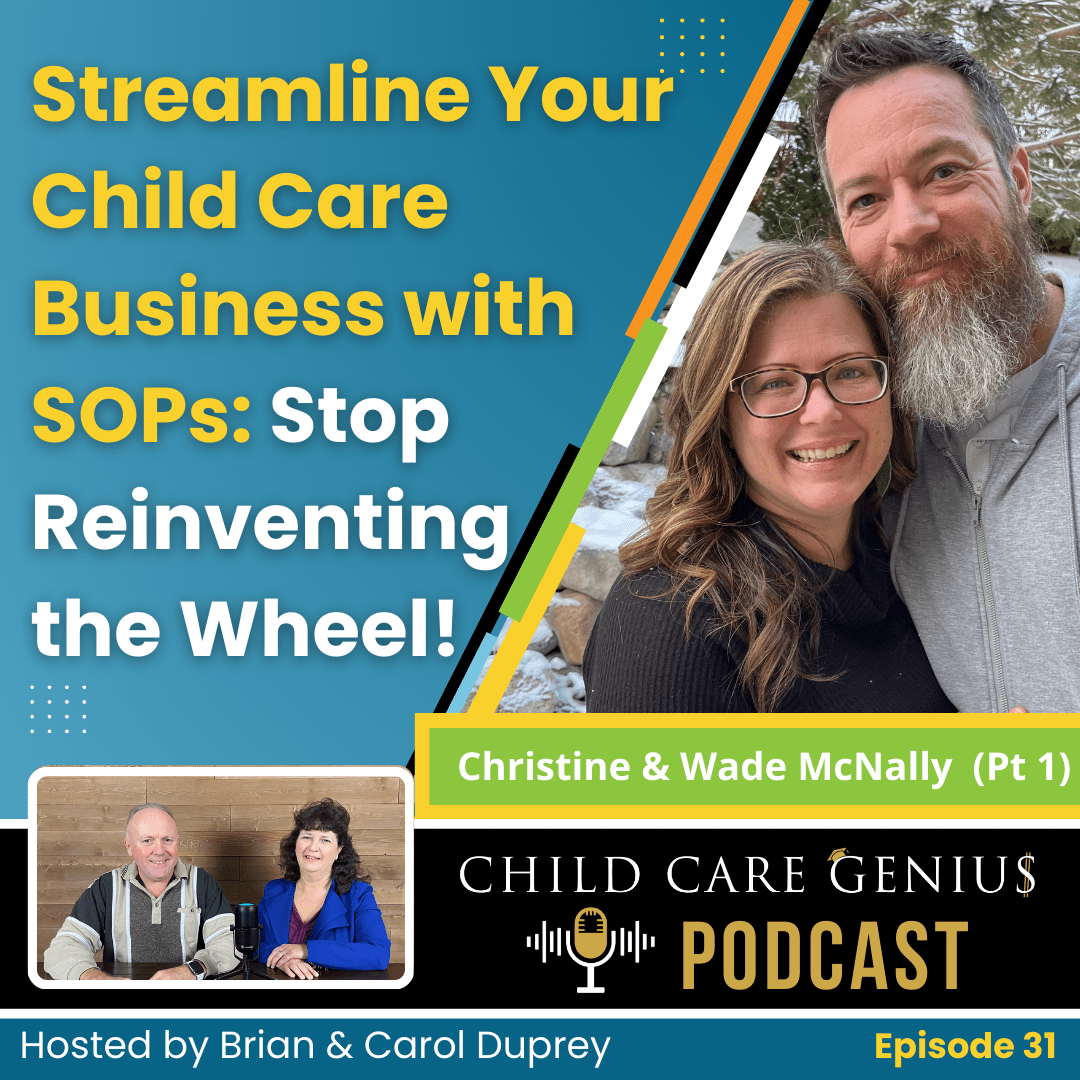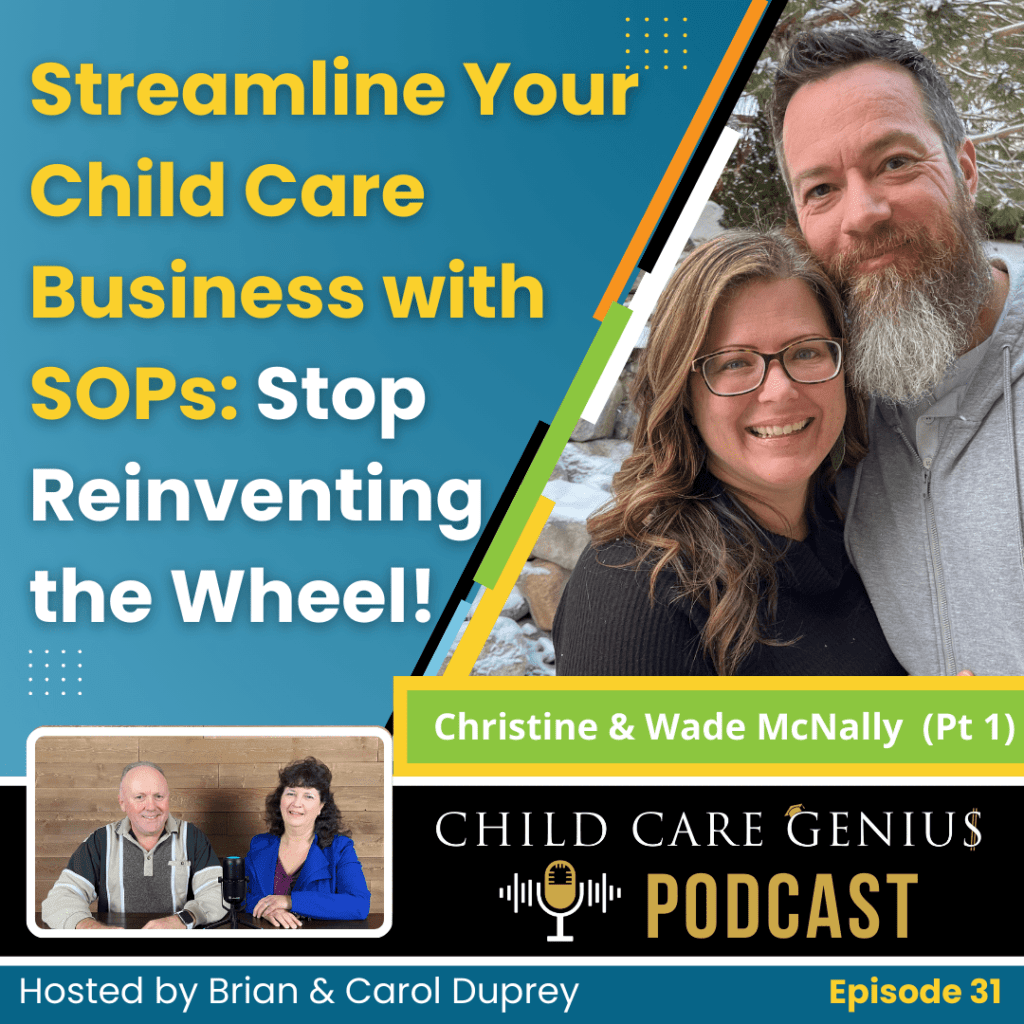 E31 -Streamline Your Child Care Business with SOPs: Stop Reinventing the Wheel!
Today on the podcast we are sitting down with one of our favorite child care couples, Christine and Wade McNally.  This is Part One of a two part conversation with this dynamic duo. 
We were able to spend some quality time getting to know Christine and Wade during a past workation.  During the podcast Christine and Wade both share their perspectives on the value and benefits of a Child Care Genius workation. 
Christine was a home provider when we first started coaching her. Through coaching we helped her realize her dream of owning her first center. We've continued to coach them through their expansion endeavors. 
Christine didn't set out to be a young child care entrepreneur but rather circumstances made it a necessity for her family.  Listen in to hear how her maternal instincts played a huge role in their child care business journey. 
Their story is the definition of "turning a negative into a positive." Christine was able to run a successful in-home child care program while Wade completed Law school. 
Wade and Christine share their unique story of running a center in another state. The commute alone showed us how dedicated they are to their child care business. 
As they add another location to their roster, Christine says at times she " feels like a parent torn between two children."  Christine learned early on in their expansion process, "you have to be really flexible, because timelines aren't going to happen the way you want them…" 
As a couple they believe implementing Standard Operating Procedures (SOPs) is a key component to running a successful business. Christine stresses, "it's important to have systems in place ahead of time, that you can replicate and do. Because you can't expand if you don't have a system you can replicate."
Wade reiterates, "for efficiency, I don't want to be recreating the wheel every time you open a new center. We already have processes that work. We have systems that work." 
Tune in to discover the coaching techniques that enabled Wade and Christine to effectively manage their responsibilities and collaborate seamlessly while balancing multiple centers and working as a couple. 
We have an announcement today!  Our faculty will be enriched by the addition of Christine McNally. Christine is excited to join the Child Care Genius University faculty as we launch our new BOOST LEVEL, geared towards In-home Child Care Providers. 
Christine is looking forward to being able to assist In-home Child Care providers as they work on their business goals and dreams through the Child Care Genius University.  
Mentioned in this episode:
ALEAF Insurance (Official Child Care Genius Podcast Sponsor), Specializing in child care insurance) Contact Blake Sanders for more information: (972) 866-4065, blake@aleafinsurance.com  https://www.aleafinsurance.com/child-care
If you need help in your child care business, consider joining our coaching programs at Child Care Genius University. Learn More Here. https://childcaregenius.com/university