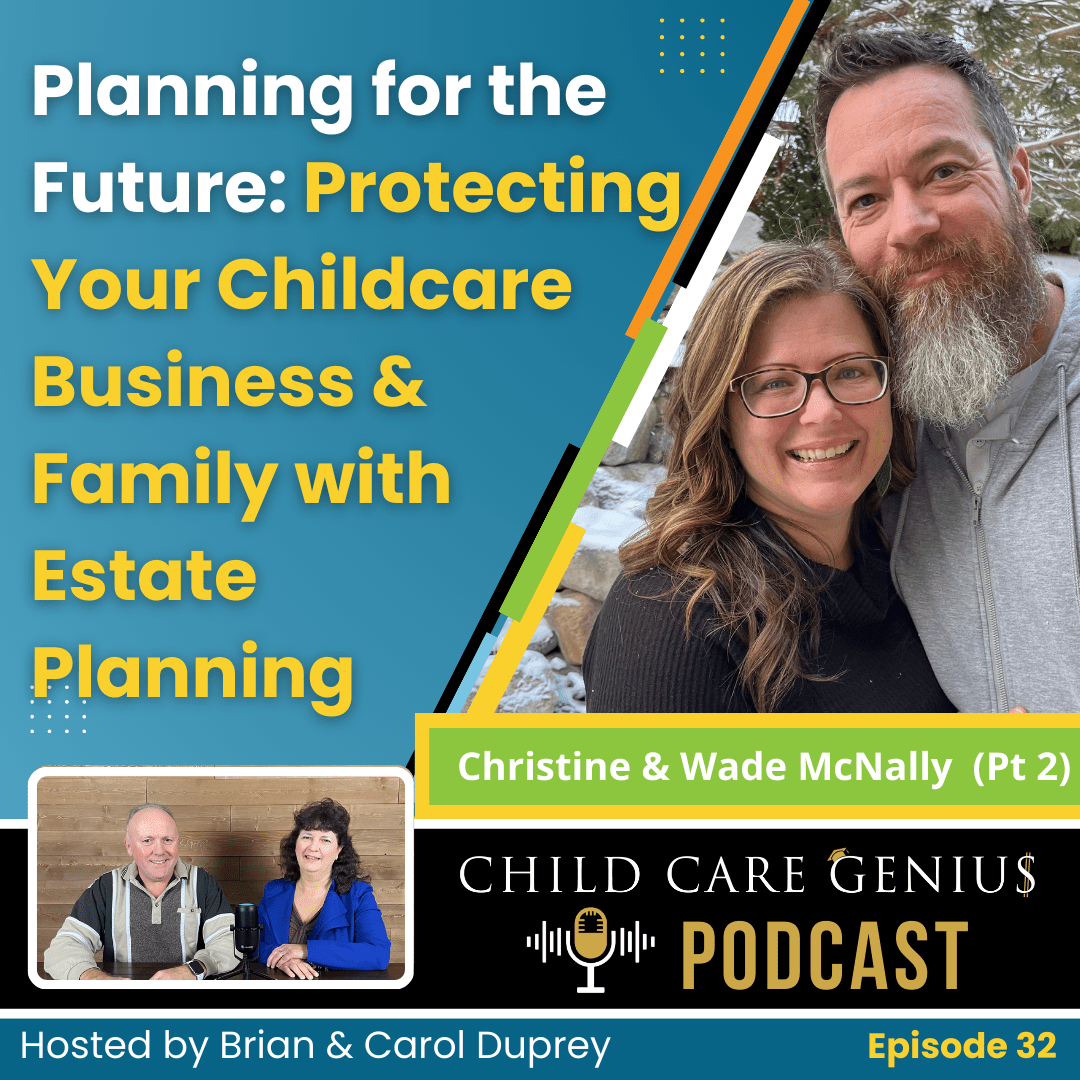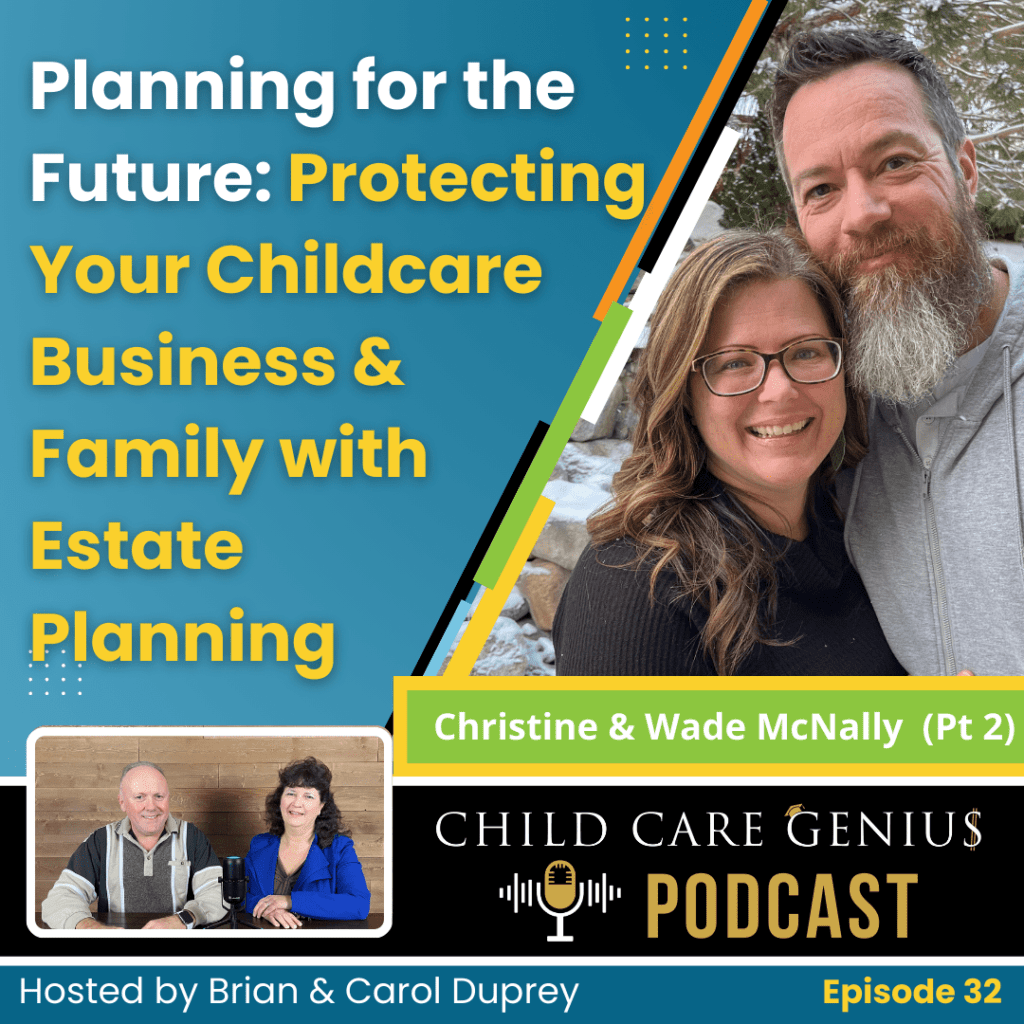 E32 - Planning for the Future: Protecting Your Childcare Business and Family with Estate Planning
This is Part Two of our podcast with child care owners Christine and Wade McNally.
Join us today as we delve into a crucial but often avoided topic for childcare owners: estate planning. We understand that talking about end-of-life plans can be uncomfortable and overwhelming, but it is a necessary step in protecting your loved ones and your business legacy.
In this episode, Wade McNally will lend his legal expertise as we discuss the challenges that come with estate planning and offer practical tips on how to get started. We'll cover topics such as creating a will, establishing a trust, and the nuances between the two.  If you have a will or trust in place, when was the last time it was updated?  Wade reminds us how imperative it is to make estate planning a priority. 
Wade refers to estate planning as "life planning."  Wade emphasizes, "as a business owner, you felt like you had a path, right? You felt like you know the direction you want your life to go in. Well that's the same with a will or a trust.  Having estate planning in place, you're creating that path. You're putting your wishes down." 
We will also touch on the unique considerations that childcare owners must make; such as ensuring the continuity of care for the children in their programs, providing for their employees, and the importance of successor planning.
Wade urges child care owners to reach out to a local attorney that specializes in estate planning to help guide them through the process, rather than a DIY method.
Don't let fear or uncertainty hold you back from securing your future and that of your loved ones. Tune in to our podcast and start your journey towards peace of mind and financial security through effective estate planning.
To contact Wade & Christine McNally:
Christine@childcaregenius.com
Mentioned in this episode:
ALEAF Insurance (Official Child Care Genius Podcast Sponsor), Specializing in child care insurance) Contact Blake Sanders for more information: (972) 866-4065, blake@aleafinsurance.com  https://www.aleafinsurance.com/child-care

If you need help in your child care business, consider joining our coaching programs at Child Care Genius University. Learn More Here. https://childcaregenius.com/university