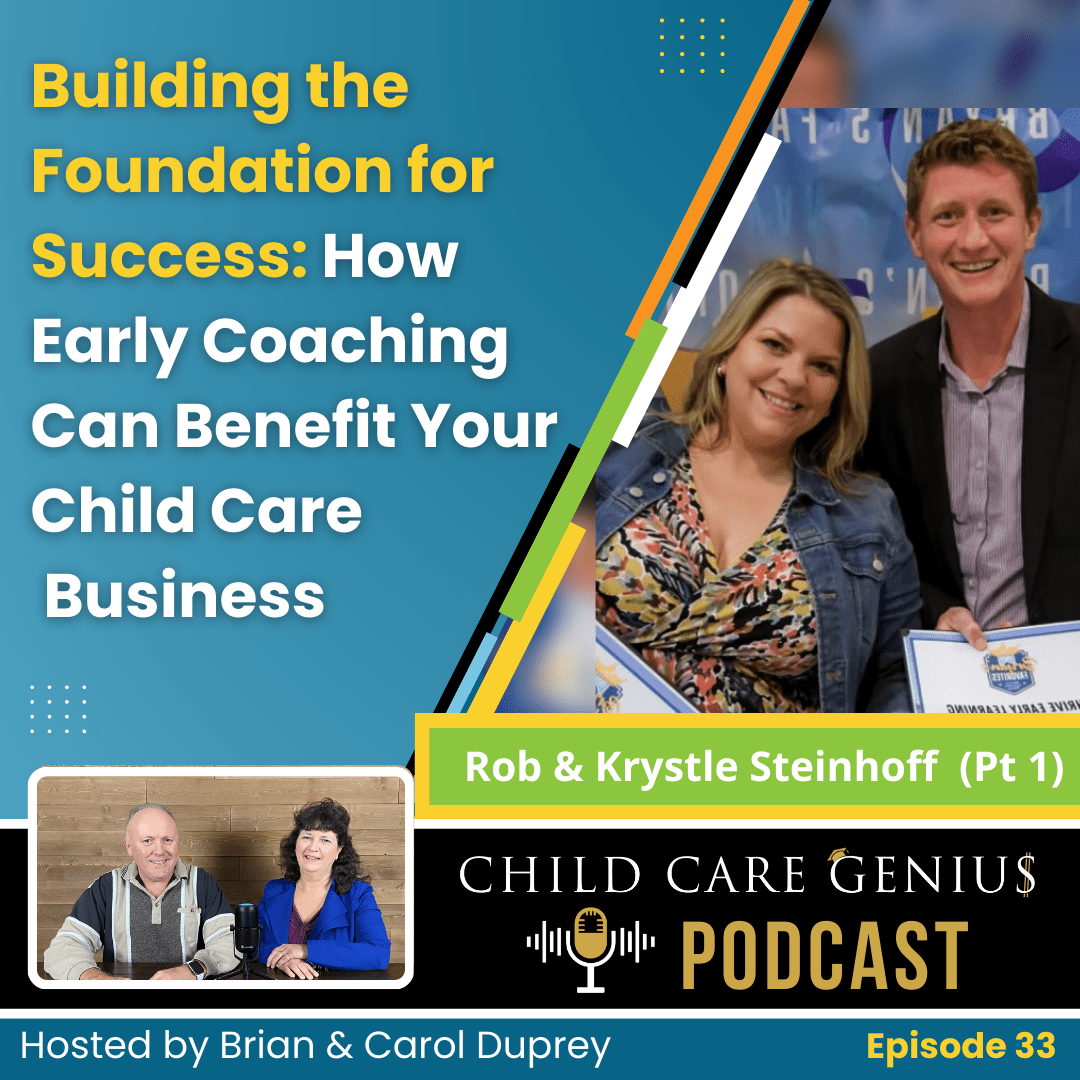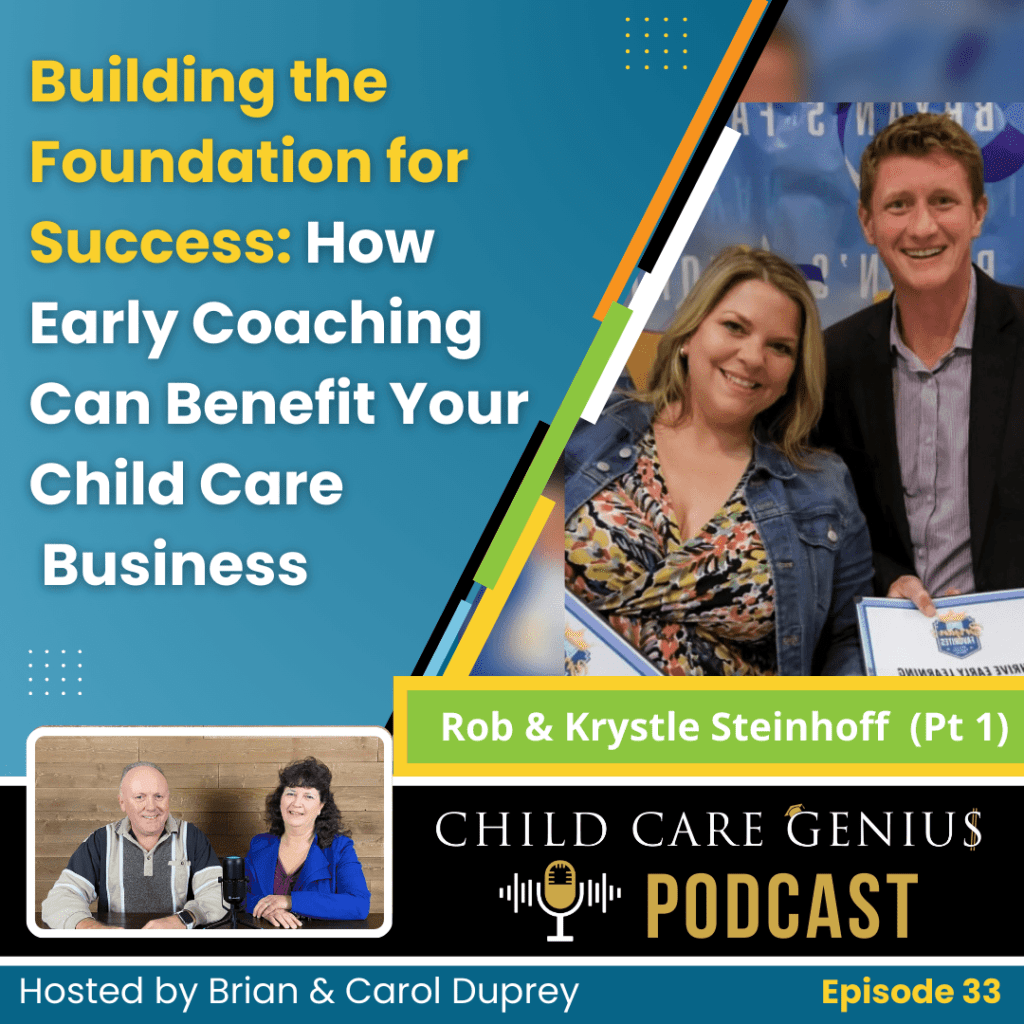 E33 - Building the Foundation for Success: How Early Coaching Can Benefit Your Child Care Business
In this episode, we sit down with Rob and Krystle Steinhoff, owners of Thrive Early Learning in Georgia.
When we first met this amazing couple, they were both practicing attorneys and wanted to open a child care center. 
Rob and Krystle share their inspiring journey of starting their own child care center after witnessing their own children in less-than-desirable daycare conditions.
Rob and Krystle decided to make it their personal mission "to bring better, quality care" to their community.
Rob and Krystle both work full-time in the business. They share how they carved out their own lanes in the business, with Rob handling the financial and HR side while Krystle oversees the day-to-day operations as the Director.
Rob and Krystle discuss how they overcame their initial obstacles in curating their team and how they now have an "A team". To set their child care business apart, Rob and Krystle pride themselves on making sure their teachers thrive, maintaining low ratios, and providing fresh fruit and vegetables for daily meals.
We had the opportunity to coach Rob and Krystle from the very beginning of their child care business venture. Krystle feels coaching is a valuable tool, especially when you're new to the business. Krystle affirms the benefits of being part of the Child Care Genius University are "tenfold. I couldn't imagine doing this without being a part of it." Rob states with conviction, "You can never go it alone and be successful. The most successful CEOs in the fortune 100, fortune 200, all have coaches."
This podcast episode is perfect for anyone interested in starting their own child care business, or for those who want to learn more about the benefits of working with a coach. Tune in now to hear Krystle and Rob's story of success and dedication to quality child care. This is Part One of a two-part series with Rob and Krystle. Listen in next week as we tap into their legal expertise and relate those practices to the child care industry.
Mentioned in this episode:
ALEAF Insurance (Official Child Care Genius Podcast Sponsor), Specializing in child care insurance) Contact Blake Sanders for more information: (972) 866-4065, blake@aleafinsurance.com https://www.aleafinsurance.com/child-care
If you need help in your child care business, consider joining our coaching programs at Child Care Genius University. Learn More Here. https://childcaregenius.com/university