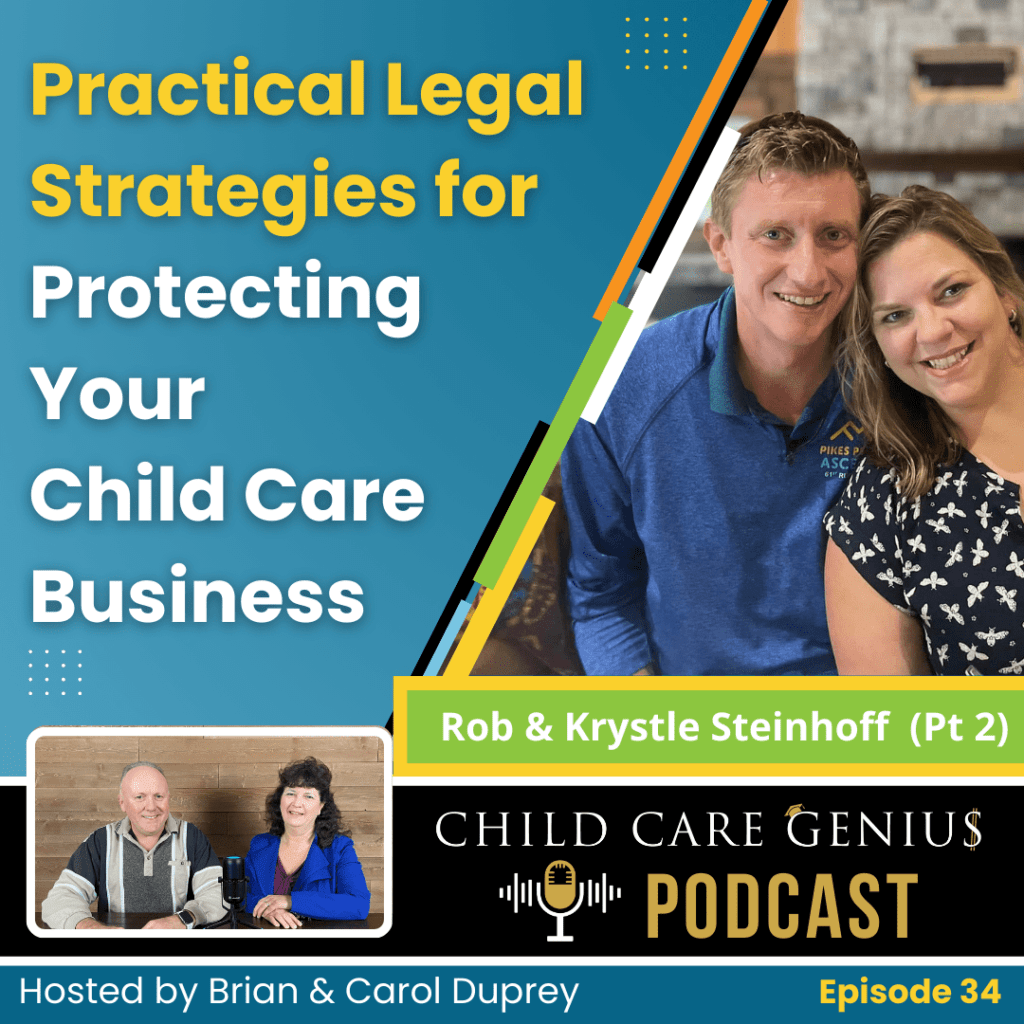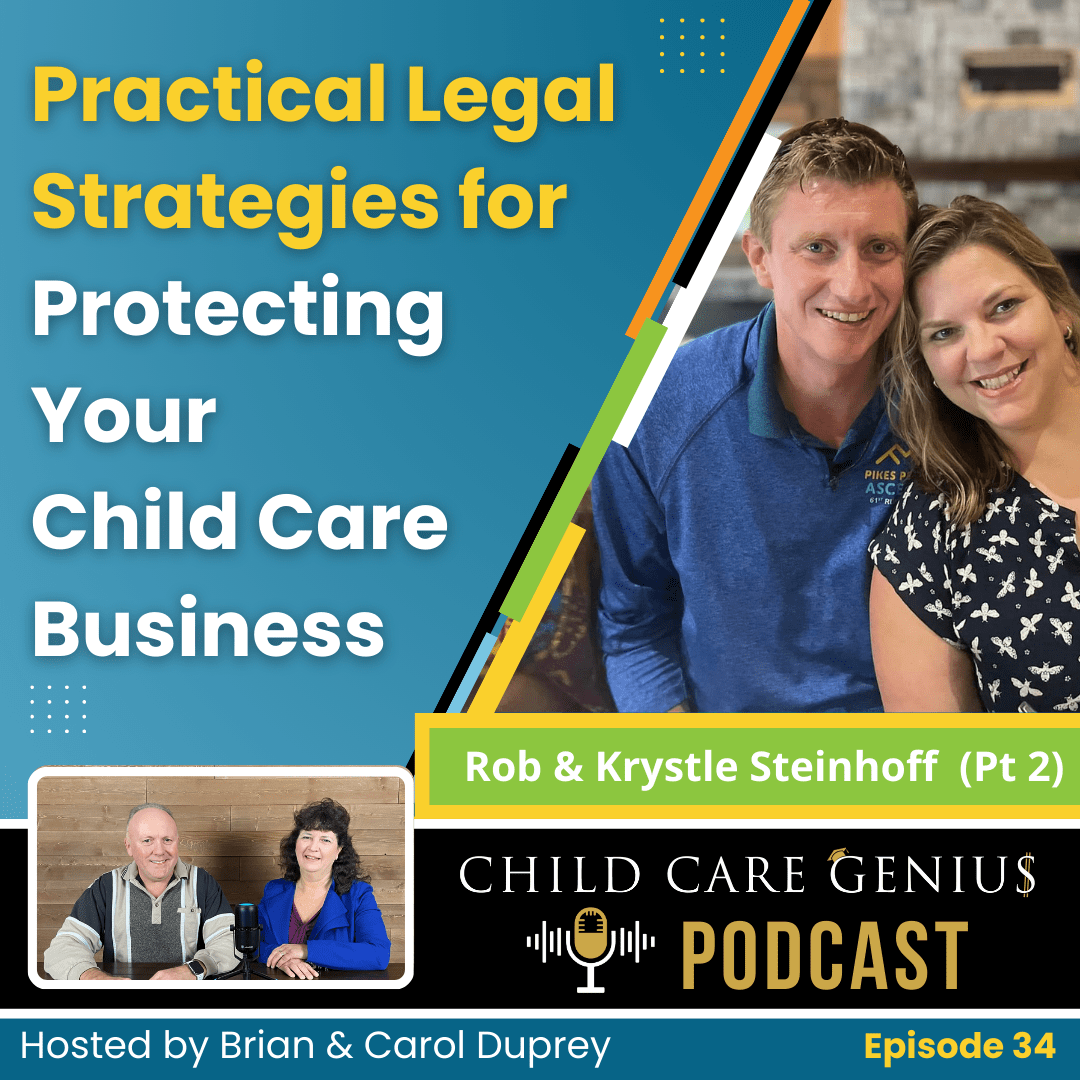 E34 - Practical Legal Strategies for Protecting Your Child Care Business
Welcome back to part two of our riveting conversation with attorneys and owners of Thrive Early Learning in Georgia, Rob and Krystle Steinhoff.
In this episode, they dive deeper into their areas of legal expertise and provide valuable insights for child care business owners.
Krystle's primary focus when practicing law was on general business transactions, document production, contracts, and trademark law. As she explains, "a trademark is a way to protect your intellectual property."
This is important for child care owners who want to safeguard their logo and business name. Krystle advises doing a thorough search to ensure that your business name is not already taken. "If you don't trademark your business logo or name, there's a chance someone could swoop in, take it and run with it", she cautions.
Rob, on the other hand, is an expert in commercial real estate law. He stresses the importance of separating personal interests from business interests. "At a minimum, you need to set up a Corporation or Limited Liability Company (LLC)," he recommends. This can easily be done online. Rob also suggests setting up a separate bank account for your business to keep your finances organized.
To protect your business, it's crucial to have insurance in place. Rob emphasizes the importance of "doing your due diligence as a business owner to understand the insurance side of it." He advises having a good relationship with an insurance agent who understands the child care business. (Our sponsor, Aleaf Insurance is a great resource for this.)
As your business grows, things can change, and it's important to update your policies accordingly. Listen in as Krystle and Rob provide practical advice on strategies to collect payments owed by clients and alternative means to resolve issues before they escalate to litigation. Tune in to gain valuable legal insights and protect your business.
Mentioned in this episode:
ALEAF Insurance (Official Child Care Genius Podcast Sponsor), Specializing in child care insurance) Contact Blake Sanders for more information: (972) 866-4065, blake@aleafinsurance.com  https://www.aleafinsurance.com/child-care
If you need help in your child care business, consider joining our coaching programs at Child Care Genius University. Learn More Here. https://childcaregenius.com/university