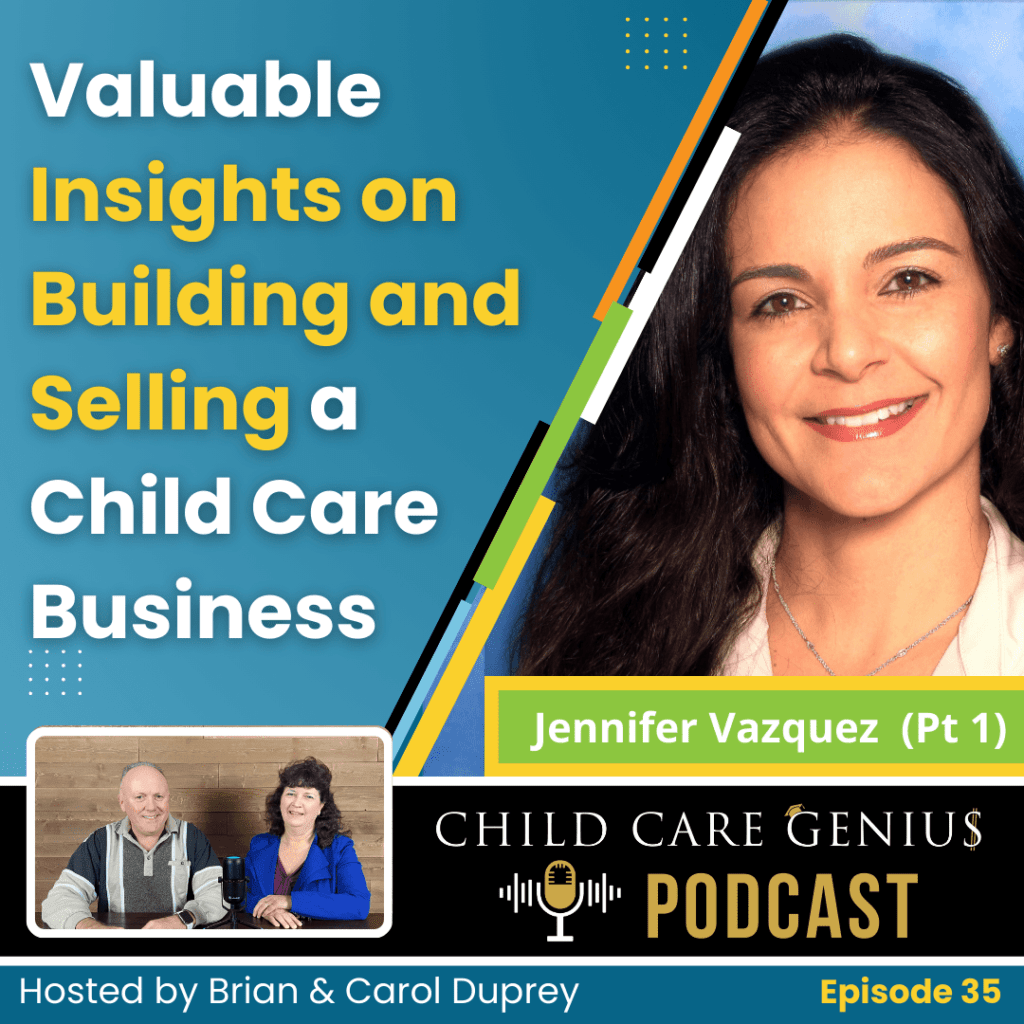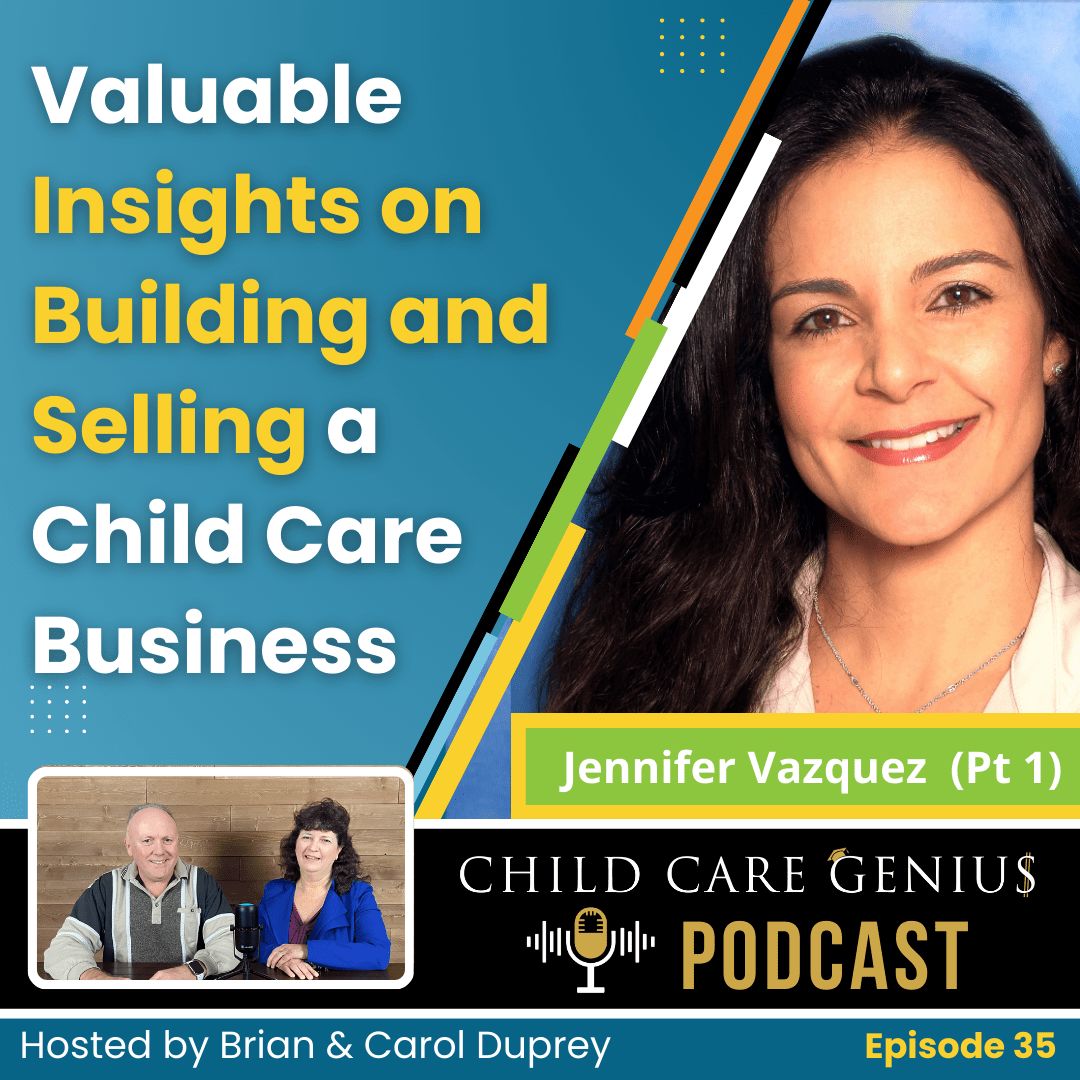 E35 - Valuable Insights on Building and Selling a Child Care Business
This podcast is part one of a two-part interview with Jennifer Vazquez.
Jennifer recently sold her three schools in Miami and has made some notable career changes. Listen in to hear all the details and updates.
Jennifer started out in the real estate finance industry and was inspired by a mentor in her field to add child care ownership to her portfolio.
Jennifer tells the amazing story of how she blindly jumped into the child care industry. She humbly conveys she was so green in the beginning and admits, "I did not know what a lesson plan was when I bought my first center." 
Tune in to hear Jennifer discuss a wide variety of topics with us; from building her schools to building rapport with seasoned staff members. Jennifer opens up to us about her struggles during expansion, the recent sale of her successful child care centers and gives us a sneak peek into what she's up to now.
Jennifer took a lot of pride in her child care centers.  She credits the success of her program on "the core value and core focus, that children come first."
Listen in to hear how Jennifer was approached to sell her three centers and what ultimately tipped the scales. Jennifer walks us through the processes that made her centers so irresistible to potential buyers. 
We are proud of everything Jennifer has accomplished and we are grateful we were able to coach her along her child care business journey.
If you'd like us to coach YOU to greatness, we'd be honored to do so! Tune in next week for part two of our lively conversation with Jennifer Vazquez. You won't want to miss it! 
Mentioned in this episode:
ALEAF Insurance (Official Child Care Genius Podcast Sponsor), Specializing in child care insurance) Contact Blake Sanders for more information: (972) 866-4065, blake@aleafinsurance.com  https://www.aleafinsurance.com/child-care
If you need help in your child care business, consider joining our coaching programs at Child Care Genius University. Learn More Here. https://childcaregenius.com/university