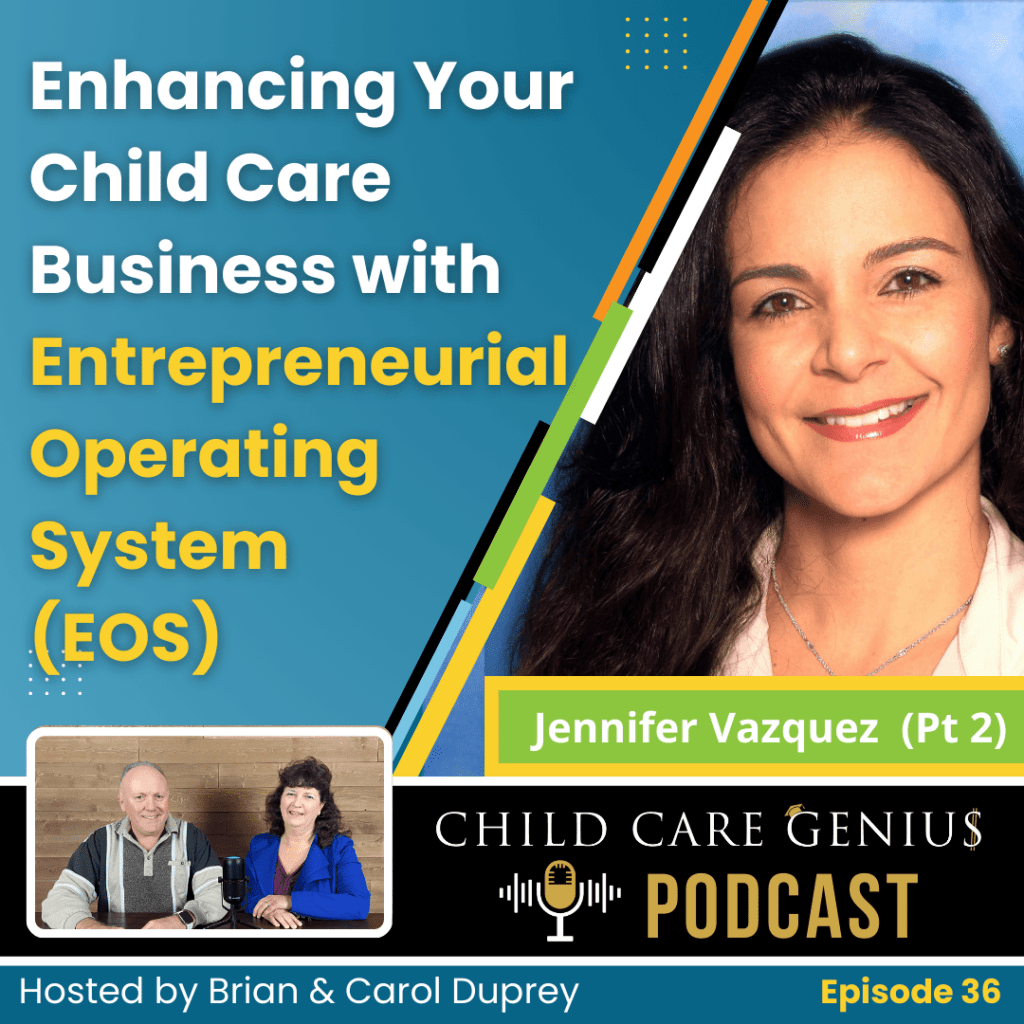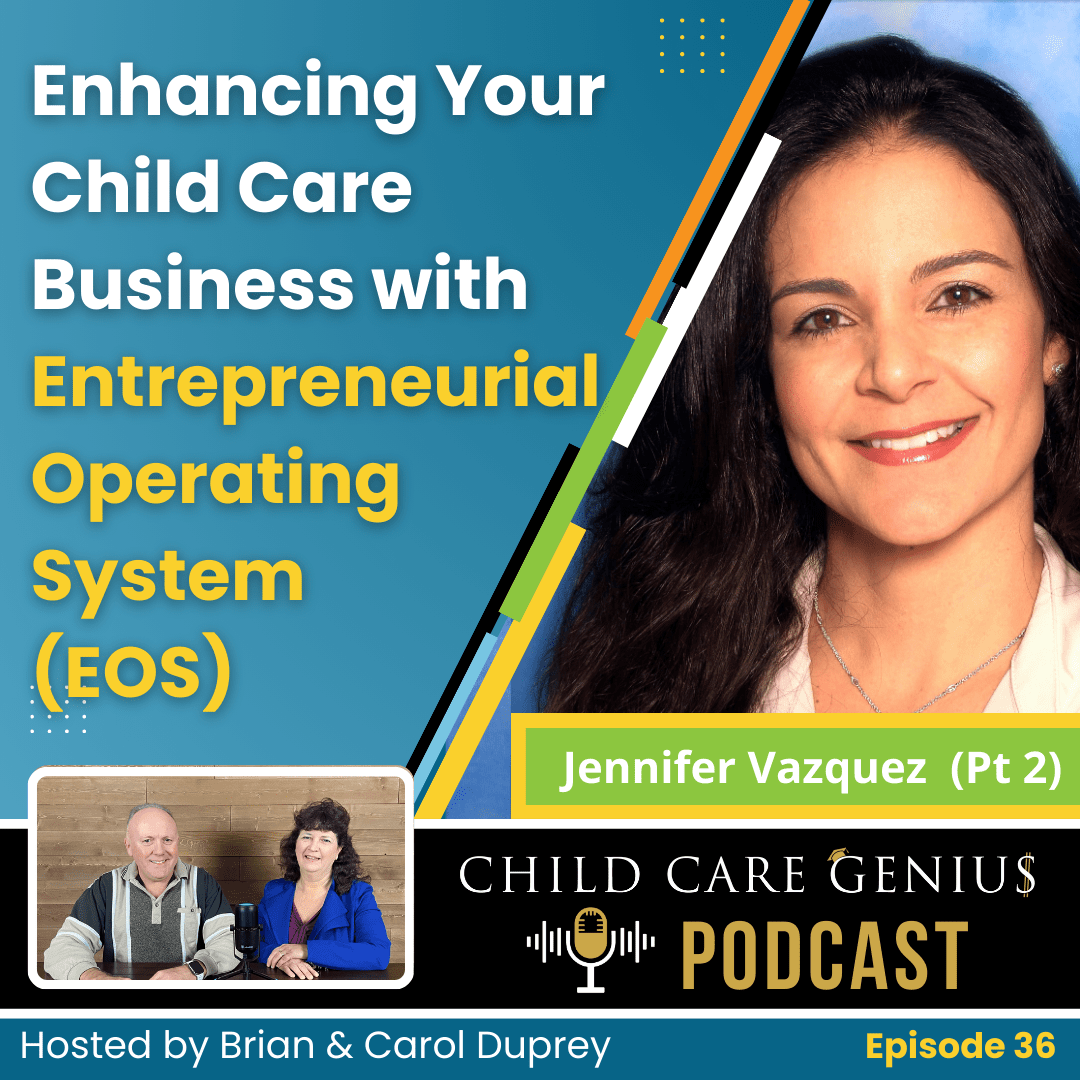 E36 - Enhancing Your Child Care Business with Entrepreneurial Operating System (EOS)
Welcome to part two of our conversation with Jennifer Vazquez, where she shares her experience with the Entrepreneurial Operating System (EOS) and how it transformed her business approach. 
After selling her three successful child centers, Jennifer has taken on a new role in helping business owners through EOS.
Jennifer says before using EOS at her own centers, she ran her business in a reactive way. After implementing EOS she was able to run her business on a proactive basis. 
Jennifer articulates the function of EOS;  "it's a process of strengthening six key components of your business." Listen in to hear Jennifer go into depth on the EOS process and how to ultimately achieve the vision you set for your business.
Once you have EOS in place you can really take a good look at the financial side of your business as well. Jennifer points out that "it's running your business on hard data."
Another key aspect of EOS will guide you through is the "people component". Jennifer stresses "you have to make sure you have the right people to help you achieve your vision."
Jennifer shares how she utilized EOS processes to positively connect with her child care leadership team by reviewing company goals together.  Listen in to hear Jennifer explain the benefits of these goal setting meetings.
If you feel there are areas in your business that need work or business goals that need refining, then EOS may be beneficial for your child care business. As a former child care business owner, Jennifer understands the intricacies of our industry and she is happy to answer any questions you may have about implementing EOS into your business.
To contact Jennifer Vazquez:
jennvzq@gmail.com
Mentioned in this episode:
ALEAF Insurance (Official Child Care Genius Podcast Sponsor), Specializing in child care insurance) Contact Blake Sanders for more information: (972) 866-4065, blake@aleafinsurance.com  https://www.aleafinsurance.com/child-care
If you need help in your child care business, consider joining our coaching programs at Child Care Genius University. Learn More Here. https://childcaregenius.com/university