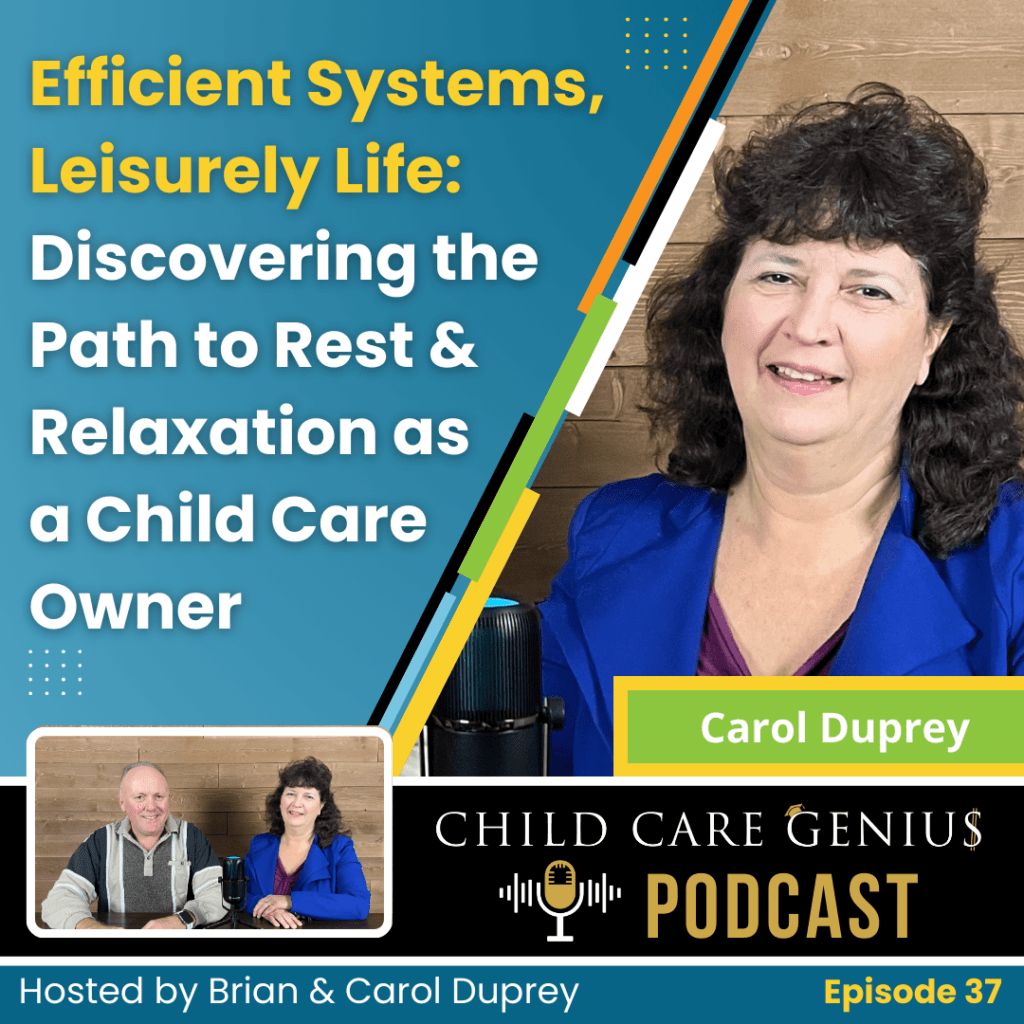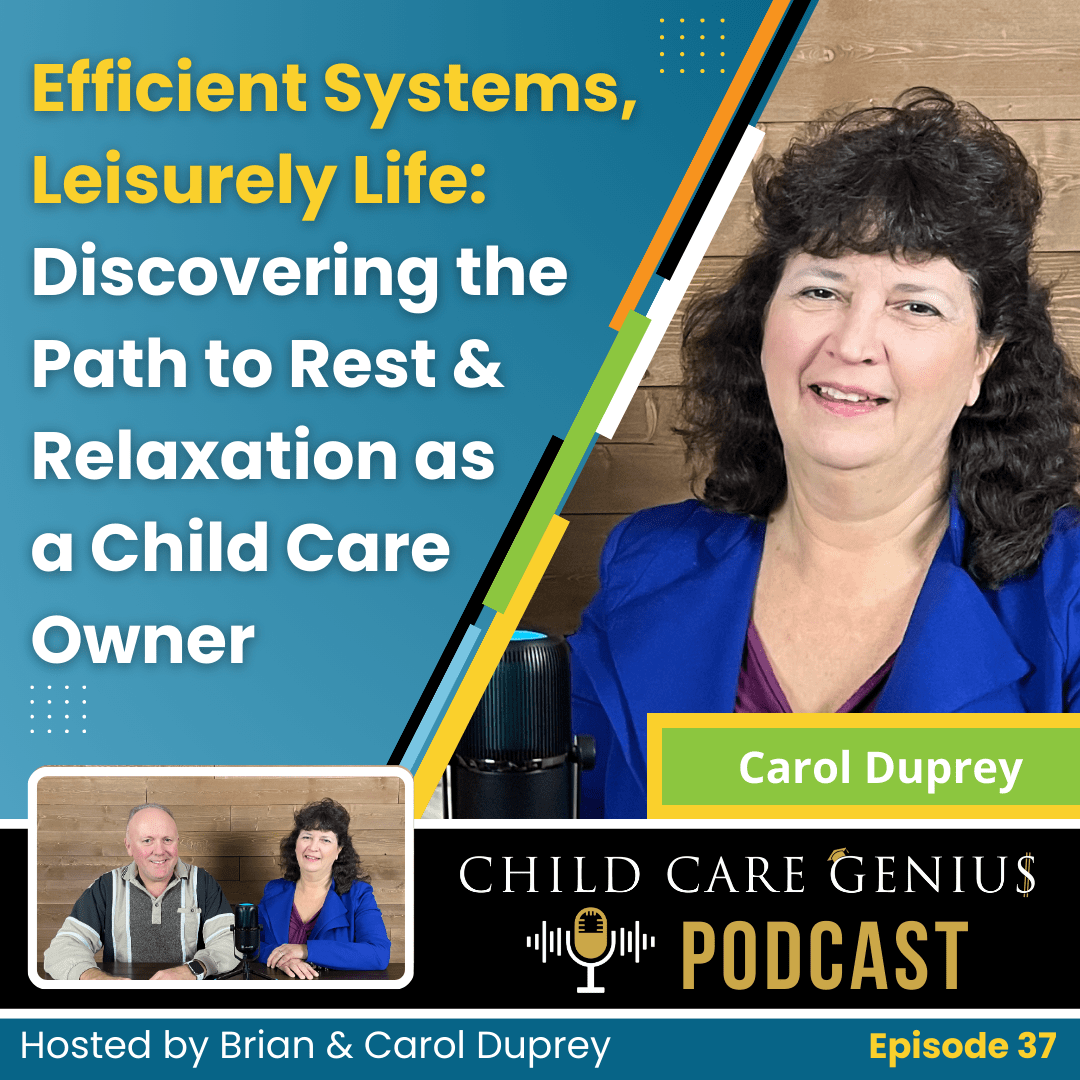 E37 - Efficient Systems, Leisurely Life: Discovering the Path to Rest and Relaxation as a Child Care Owner
Today on the Child Care Genius podcast we're thrilled to have Carol Duprey as our special guest! In this lighthearted and uplifting episode, we're treated to an interview with one of the most important people in our host's life – his wife Carol. 
Carol is a powerhouse entrepreneur and mother of five, who has managed to run her childcare centers while homeschooling her kids. 
Brian shares how Carol has been the brains behind the success of their schools, doing all the staffing and keeping everything together. This episode offers an inspiring glimpse into how one woman has managed to balance work, family, and motherhood, while achieving great success.
Listen in as Carol shares her journey, starting with how she got into the childcare industry by taking over a failing center in exchange for watching the owner's son for free. She eventually relocated her childcare center into her own home, and later, she opened her first center with her husband's support and assistance. 
Over the years, they've expanded and now have multiple child care locations. Carol explains how, as their business grew, she had to learn to delegate and trust her team to manage the day-to-day operations. She admits that it wasn't easy, but she's now able to step back and let her team handle most of the work, allowing her to focus on coaching and ensuring that the finances are in order.
Anyone trying to start a profitable business while supporting a family will find the episode's tips and insights to be quite helpful. Carol is open about the difficulties she had, such as the difficulty of juggling work and family obligations. She also emphasizes the importance of delegating and living within your unique genius to achieve greater happiness and fulfillment.
This episode is a must-listen for anyone who wants to learn from a true child care genius and entrepreneur.
Mentioned in this episode:
ALEAF Insurance (Official Child Care Genius Podcast Sponsor), Specializing in child care insurance) Contact Blake Sanders for more information: (972) 866-4065, blake@aleafinsurance.com  https://www.aleafinsurance.com/child-care
If you need help in your child care business, consider joining our coaching programs at Child Care Genius University. Learn More Here. https://childcaregenius.com/university
The Art of the Tour by Brian & Carol Duprey https://childcaregenius.com/books