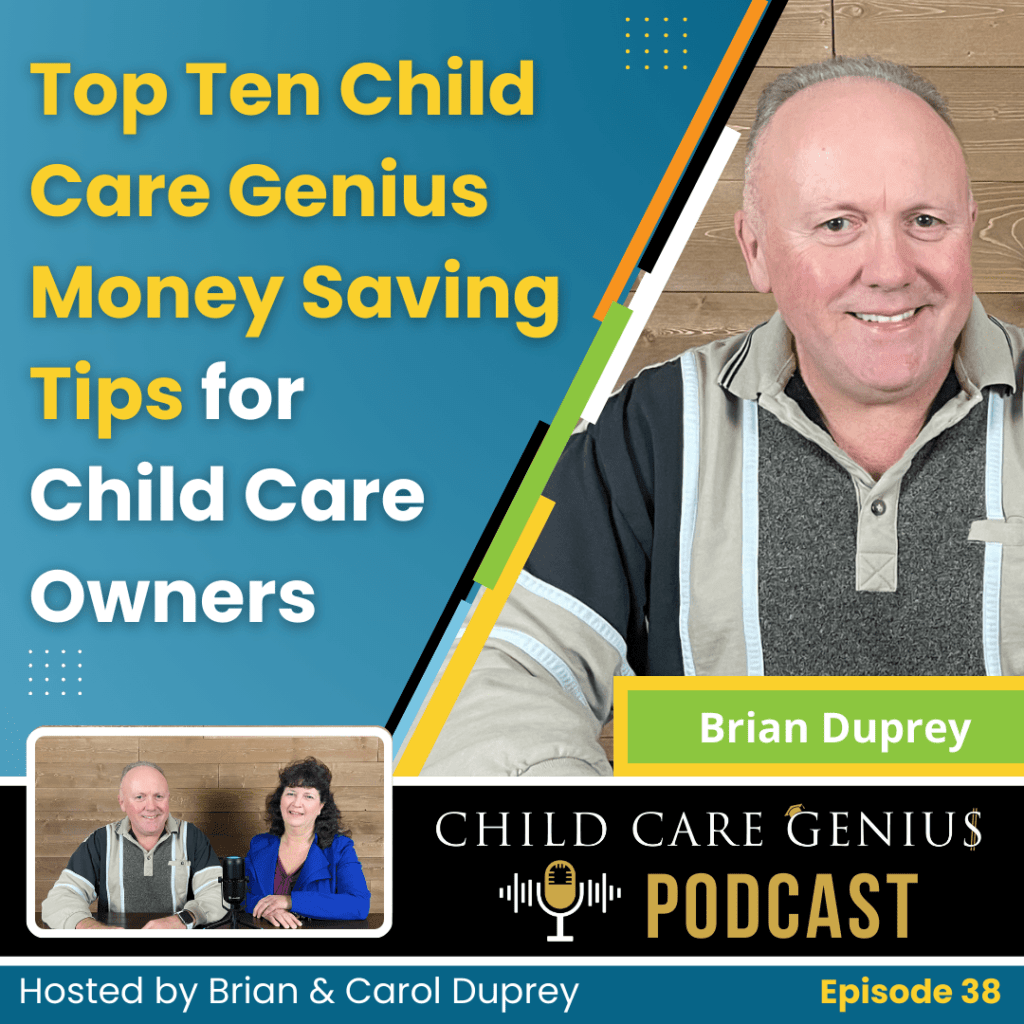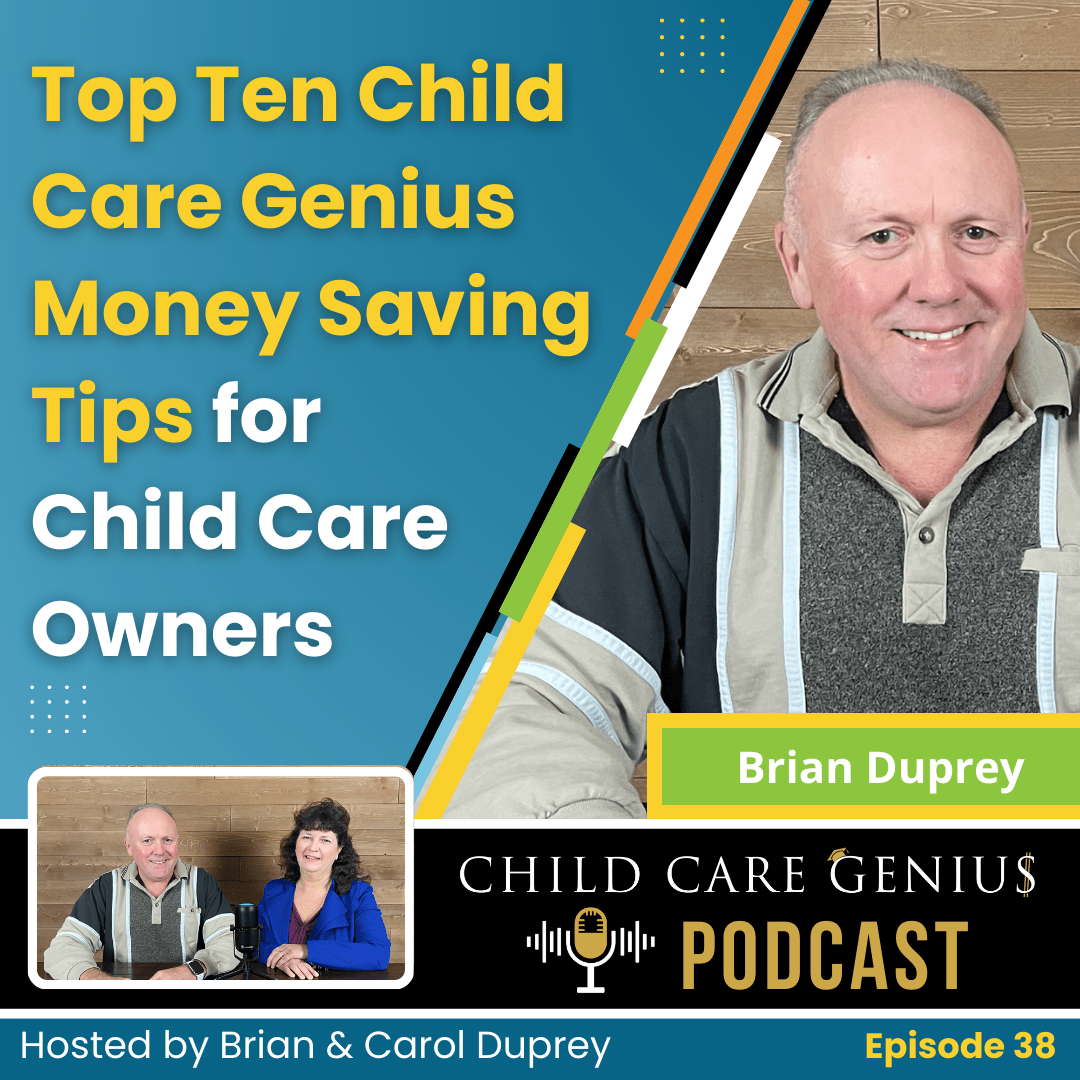 E38 - Top Ten Child Care Genius Money Saving Tips for Child Care Owners
 If you're a child care owner looking to optimize your operations and save money, then you're in the right place! 
Coach Brian Duprey is here to share some money saving tips that can make a real difference to your bottom line. 
Brian is excited to share some valuable tax and money saving strategies that he has learned from working closely with his CPA for the past 25 years.
Throughout the podcast, Brian draws on his extensive experience in the child care industry to provide practical and actionable advice that center owners and entrepreneurs can implement immediately. Whether you're just starting out or looking for ways to streamline your existing operations, these cost-saving tips can help you achieve your financial goals. So, tune in and get ready to transform your center's finances with Brian's cost-saving advice!
Here are a few money-saving highlights mentioned during this podcast.  Listen in to hear more tips and details on implementing these economical effective strategies.
Buying used equipment:

Brian discusses the benefits of purchasing pre-owned equipment for your center, which can save you money compared to buying brand new items.
Renegotiating contracts

: Brian imparts valuable advice on how to renegotiate contracts with suppliers and service providers to potentially lower costs and get better deals for your center.
Implementing cost-effective operational practices

: Brian shares practical and actionable tips on optimizing your center's operations to reduce costs and increase efficiency.
Maximizing tax deductions and credits:

Brian provides insights on how to take advantage of tax deductions and credits that are available to childcare centers, potentially saving you money on your taxes. Have you heard of the Augusta Rule?  You won't want to miss this beneficial tip!
Tune in to unlock valuable insights and start saving money for your center today!
Mentioned in this episode:
ALEAF Insurance (Official Child Care Genius Podcast Sponsor), Specializing in child care insurance) Contact Blake Sanders for more information: (972) 866-4065, blake@aleafinsurance.com  https://www.aleafinsurance.com/child-care
If you need help in your child care business, consider joining our coaching programs at Child Care Genius University. Learn More Here. https://childcaregenius.com/university