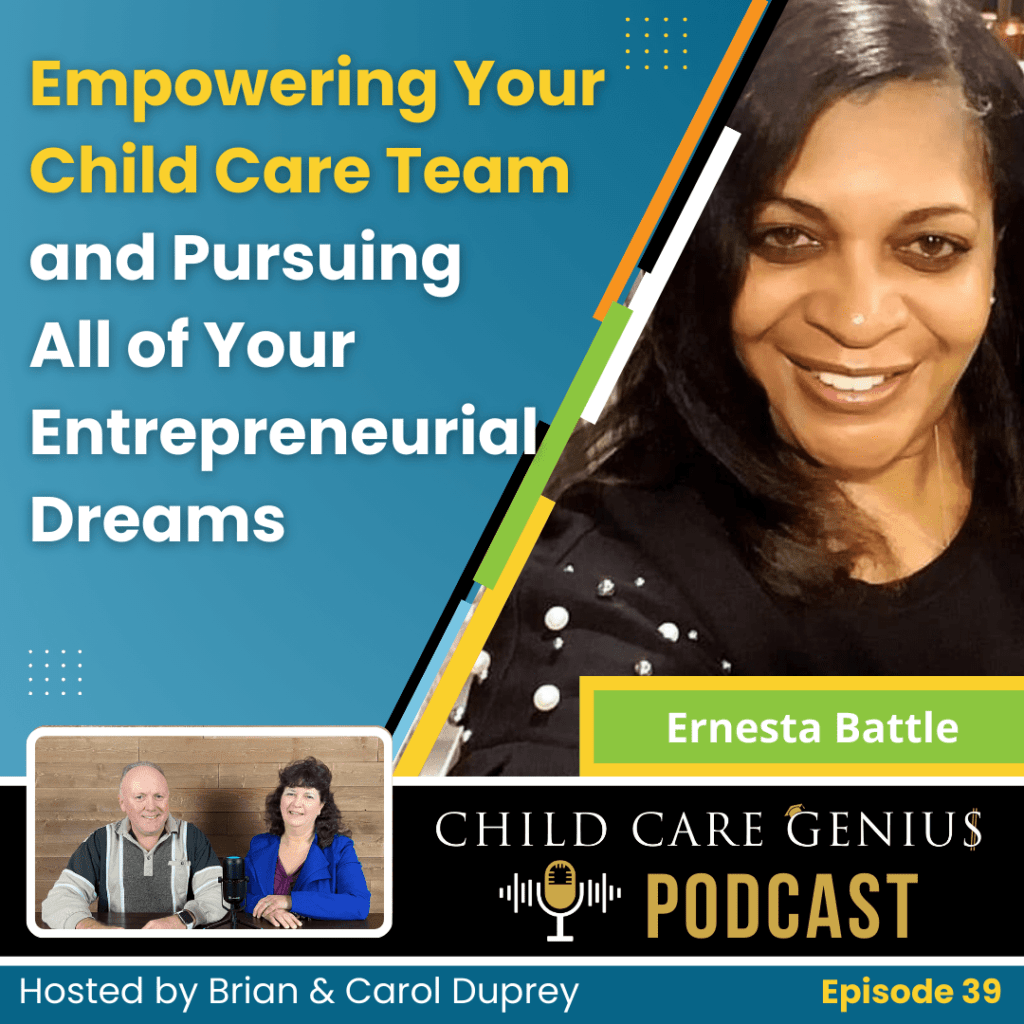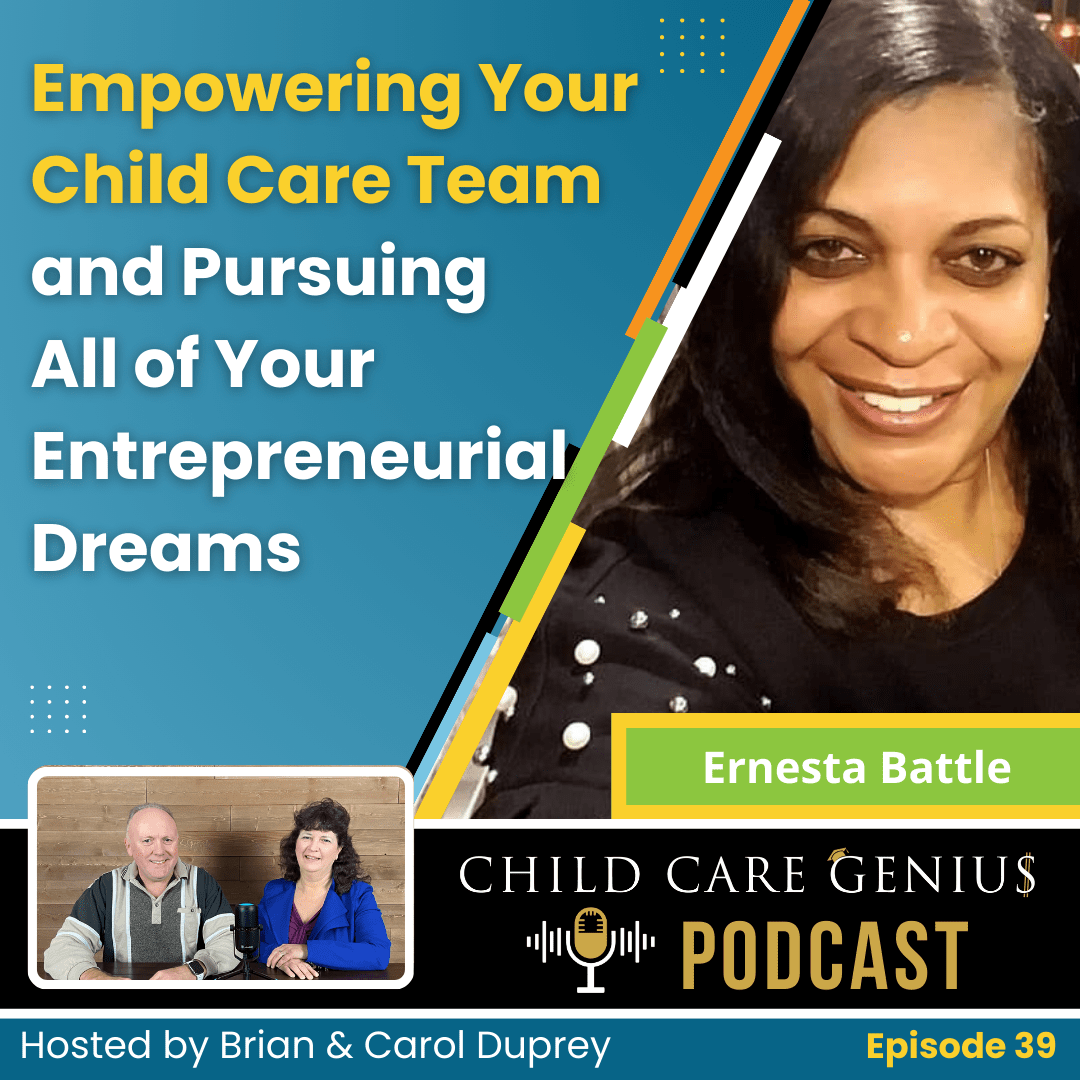 E39 - Empowering Your Child Care Team and Pursuing All of Your Entrepreneurial Dreams
Do you love to travel but are afraid to take time away from your child care business?  
Tune in today to hear Ernesta Battle's amazing story of empowering her team in order to pursue her passion for adventure. 
Ernesta is a child care owner based in Washington, DC who recently branched out and opened her own travel agency called KNB Travel.
Ernesta shares how she was inspired to start her travel agency during a trip to Ghana and talks about the joy she experiences from curating group trips for people. 
An entrepreneur looks for opportunities everywhere.  Listen in to hear details about the exotic trips she has coming up and how her travel agency works, including planning the itinerary and providing an upfront price that includes everything.
During the podcast Ernesta also highlights the importance of fostering relationships with her child care staff and putting systems in place to achieve freedom in one's business. Ernesta confidently says, "My staff knows that I care about them…" She shares how she fosters strong relationships with her entire staff by budgeting for an annual retreat. 
Ernesta and her directors have also been working with coach Brian for the past five months. She shares how working with coach Brian has been instrumental in helping her get information that she can implement in her business immediately. "It's something that I can just take the information and plug it right in. You know he's there for me. I know, and all I need to do is make a phone call and he's there."  We are proud of Ernesta for living in her unique genius and pursuing a fulfilling life.
This lively podcast offers valuable insights for child care owners and entrepreneurs looking to create similar freedom and success by using leverage in their business.
To contact Ernesta Battle:
(202) 765-6768
https://www.2newheightscdc.com/
Mentioned in this episode:
ALEAF Insurance (Official Child Care Genius Podcast Sponsor), Specializing in child care insurance) Contact Blake Sanders for more information: (972) 866-4065, blake@aleafinsurance.com  https://www.aleafinsurance.com/child-care
If you need help in your child care business, consider joining our coaching programs at Child Care Genius University. Learn More Here. https://childcaregenius.com/university