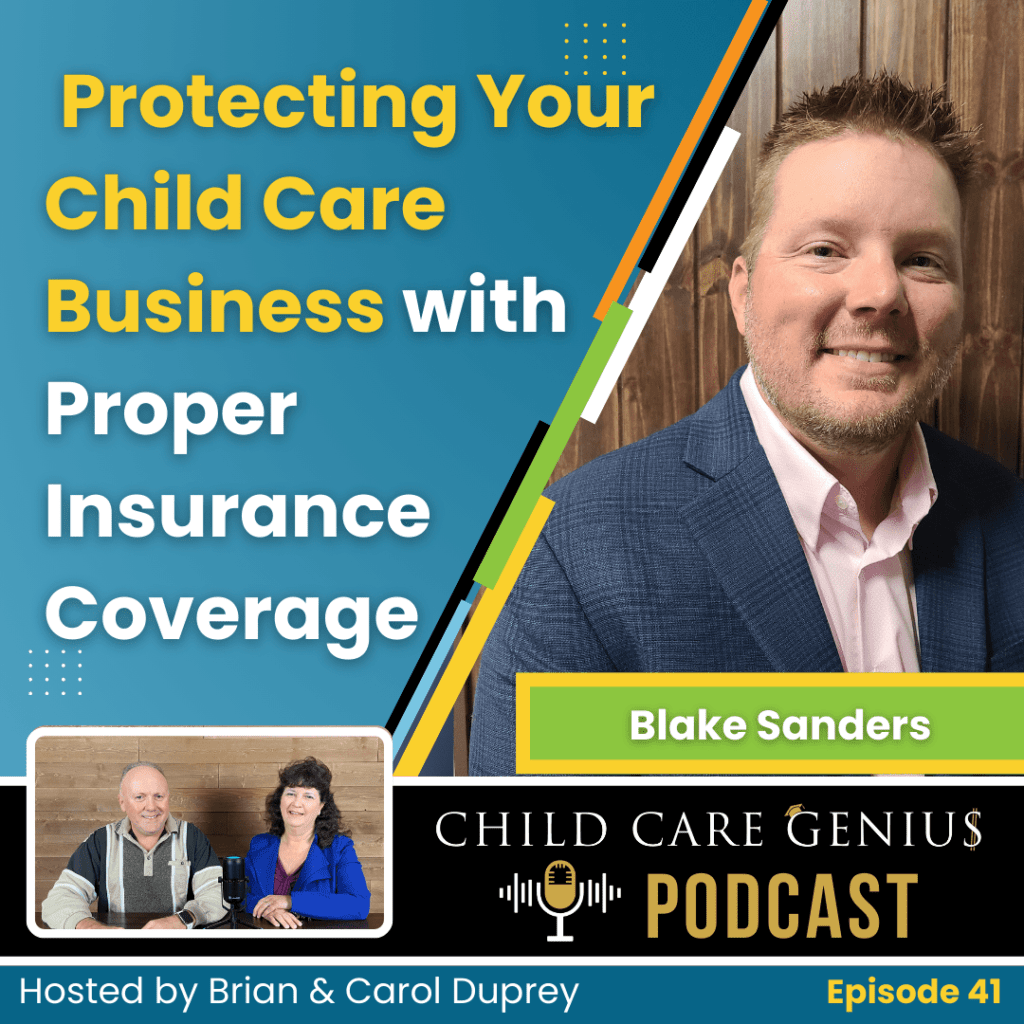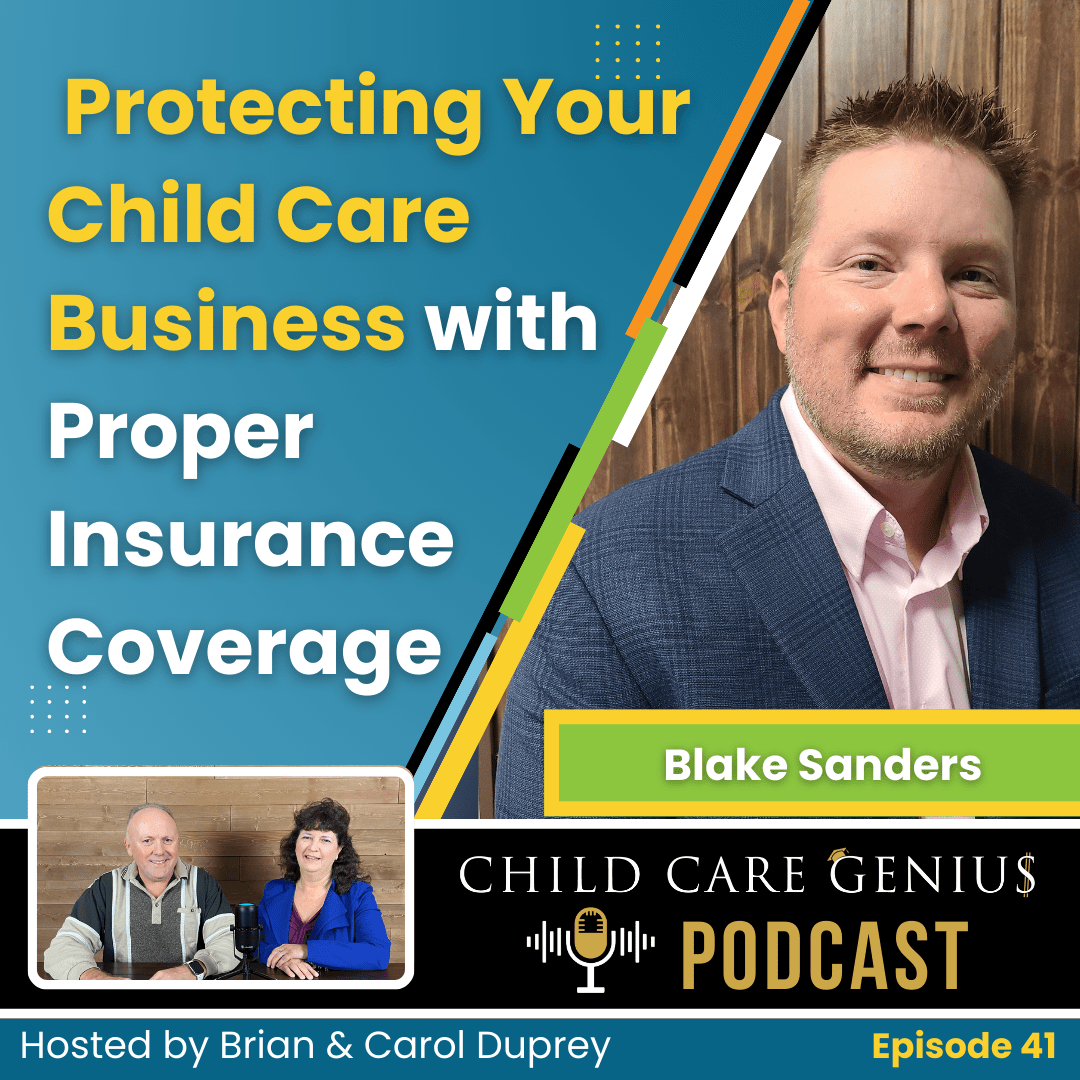 E41 - Protecting Your Child Care Business with Proper Insurance Coverage
Today we are joined by our favorite insurance agent, Blake Sanders of Aleaf Insurance, a specialist in child care insurance, as he shares valuable insights and recommendations to ensure your child care business has the right coverage. 
In this episode, Blake highlights often overlooked areas in child care business insurance policies. He emphasizes the importance of proper coverage for your child care business. 
Not all insurance companies understand the nuances of insurance coverage needed for our industry. Discover the potential financial ramifications of a claim and the importance of having sufficient funds to handle such situations. Without proper coverage, a lawsuit could be costly and could potentially force your child care business to shut down. Don't leave your business vulnerable due to inadequate insurance.
With over a decade of experience in the insurance industry catering to child care businesses, Blake Sanders understands the unique risks and liabilities faced by child care owners on a daily basis. His expertise ensures that your child care business receives tailored insurance solutions that meet its specific needs. Blake sheds light on specific considerations related to child injuries, abuse & molestation, auto liability, and ELPI (Employment Practices Liability Insurance). Blake also shares new information about how state licensing reports are being used by insurance carriers as part of the qualifications process. You won't want to miss Blake's expert tips on this topic.
When choosing an insurance agent, it is crucial to select someone who truly specializes in child care to ensure comprehensive protection for your business. Don't leave your business vulnerable to unexpected risks and liabilities. Tune in now to safeguard your child care business and ensure its long-term success.
Mentioned in this episode:
ALEAF Insurance (Official Child Care Genius Podcast Sponsor), Specializing in child care insurance) Contact Blake Sanders for more information: (972) 866-4065, blake@aleafinsurance.com  https://www.aleafinsurance.com/child-care
If you need help in your child care business, consider joining our coaching programs at Child Care Genius University. Learn More Here. https://childcaregenius.com/university