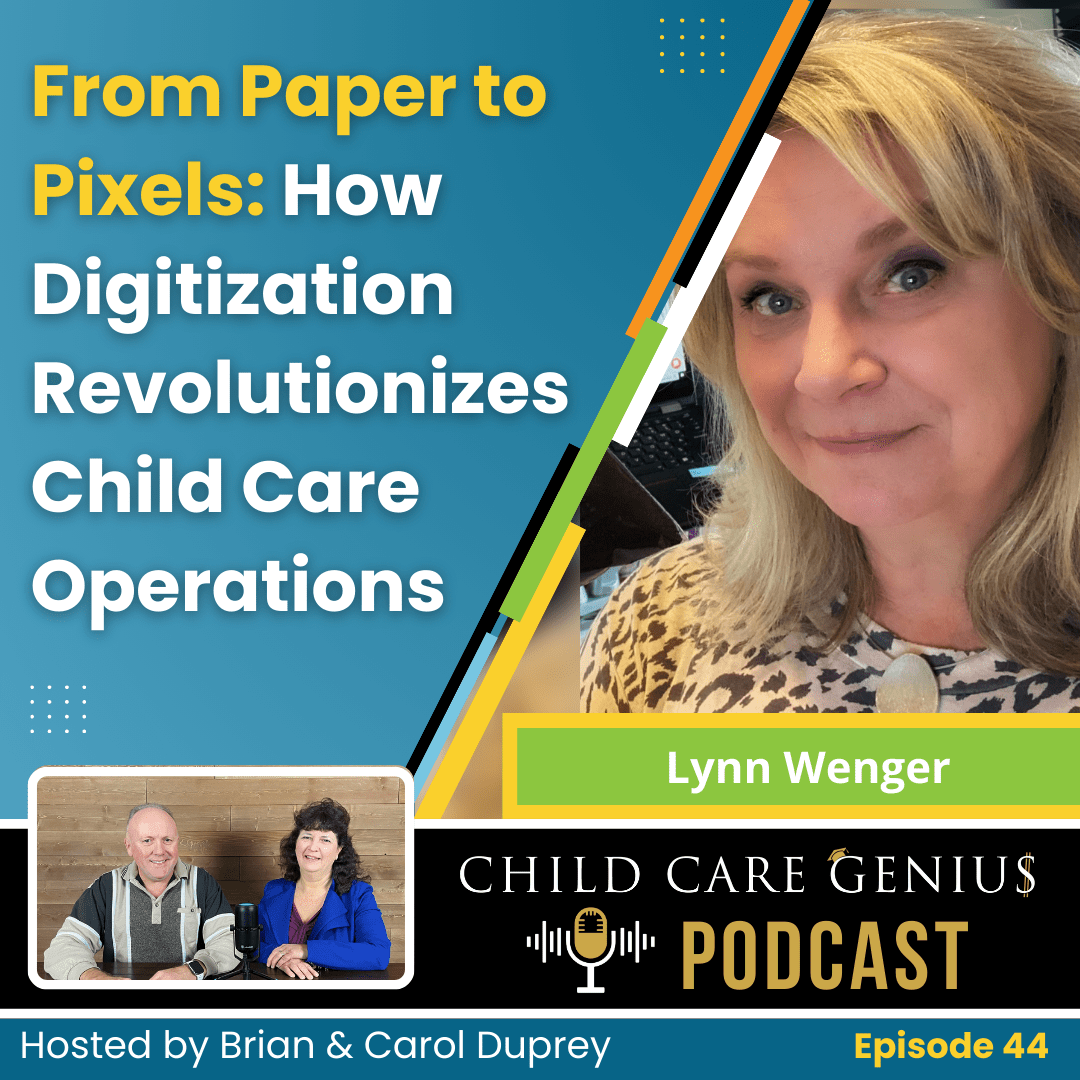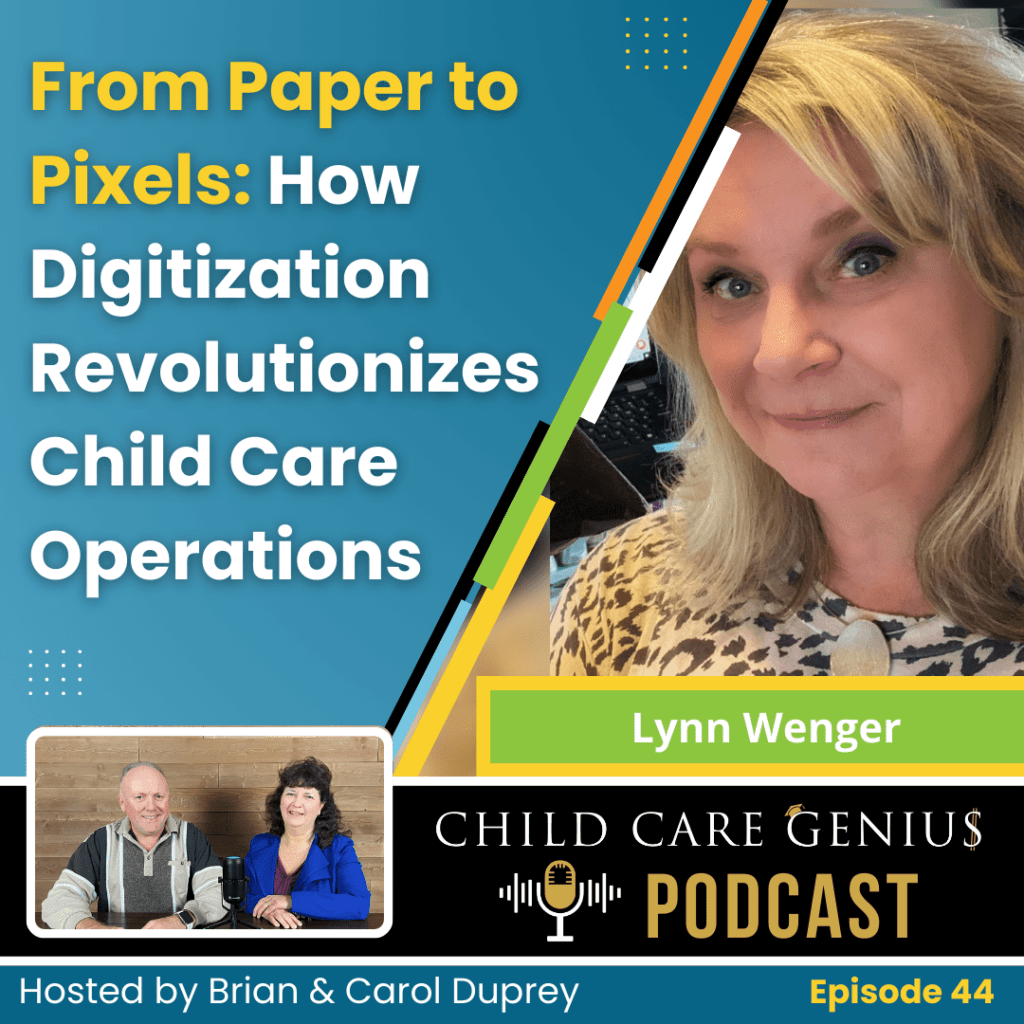 E44 - From Paper to Pixels: How Digitization Revolutionizes Child Care Operations
Today on the Child Care Genius podcast, we are joined by Lynn Wenger from 1Place Childcare. Coming from a background in systems and processes, Lynn shares how beneficial digitization of early childhood businesses can be. On this podcast we will explore how digitization of some of the key components in your child care center can help streamline your business and we'll delve into the importance of documentation.
Lynn emphasizes the need to digitize quality, standards, and brand management systems for continuous improvement. Listen in to hear some practical tips and valuable insights on digitizing child care processes and documentation. We'll discuss how digitization can ensure compliance, safety, and quality management, ultimately strengthening your brand and giving you a competitive edge.
Our conversation with Lynn also highlights the importance of digitization in licensing preparedness, managing injuries and incidents, and staff paperwork, as well as handling renewals. Lynn explains, "with 1Place Childcare, having it in a digital environment, documentation is key, but the ability if you have it digital, in a place that you can just pull it up, then you can easily access it for the appropriate authority or just for your own internal purposes."
By the end of this podcast you may be inspired to break away from your binders and optimize your child care management processes through digitization. It's time to enhance your business and stay ahead in the market!
To Contact Lynn Wenger:
Mentioned in this episode:
ALEAF Insurance (Official Child Care Genius Podcast Sponsor), Specializing in child care insurance) Contact Blake Sanders for more information: (972) 866-4065, blake@aleafinsurance.com  https://www.aleafinsurance.com/child-care
If you need help in your child care business, consider joining our coaching programs at Child Care Genius University. Learn More Here. https://childcaregenius.com/university