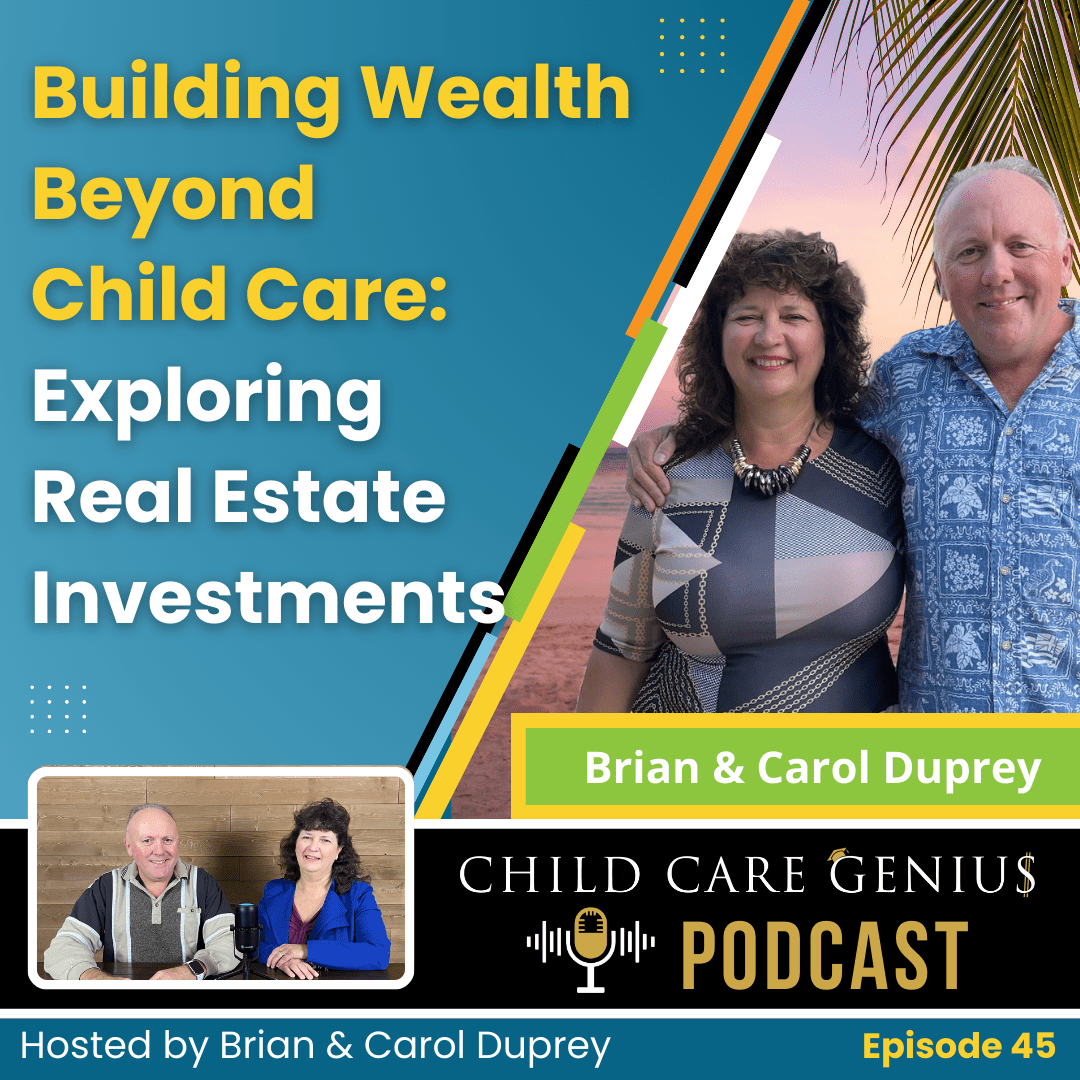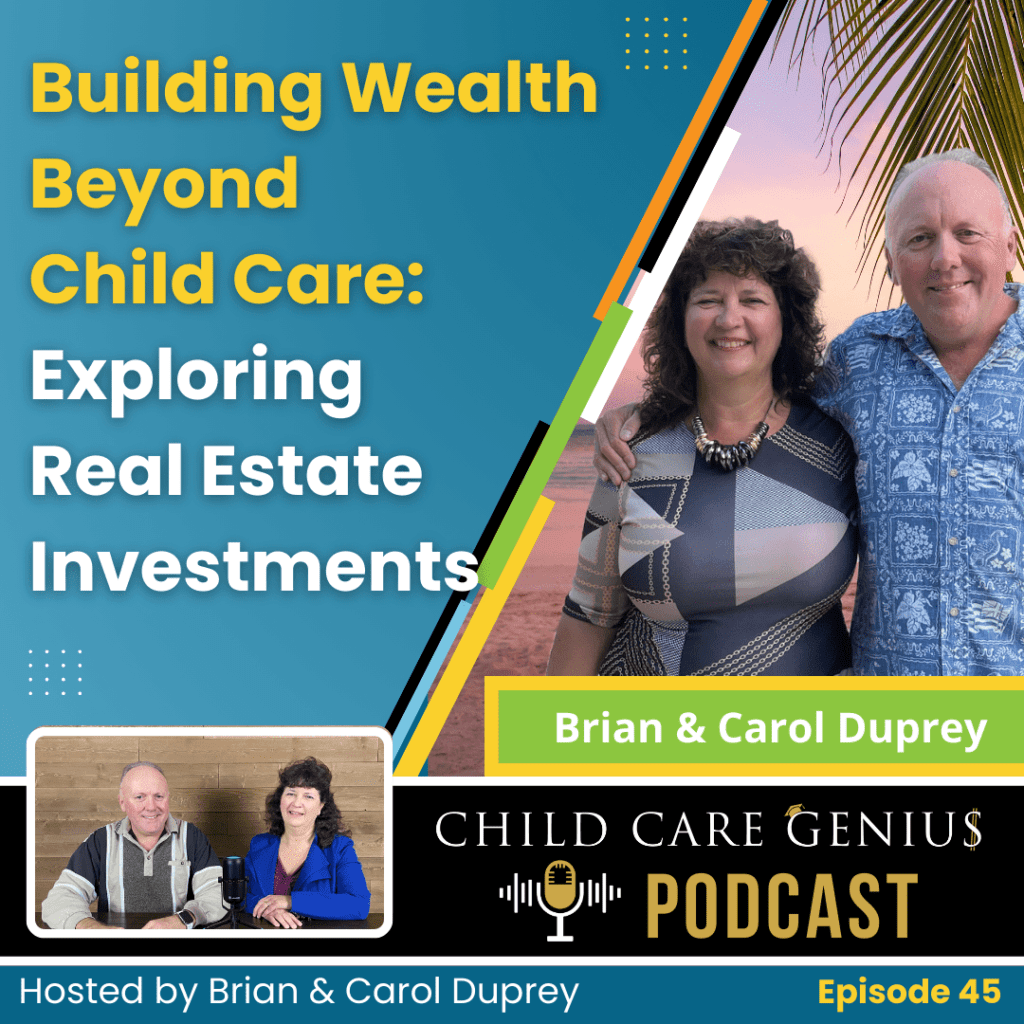 E45 - Building Wealth Beyond Child Care: Exploring Real Estate Investments
Do you have a retirement plan?  Have you considered investing in real estate? In episode 45 of the Child Care Genius podcast, Brian and Carol delve into the topic of real estate as an investment strategy for child care buildings and other properties. They highlight the importance of planning for retirement and generating income for the long run.
Initially skeptical about taking on debt, Brian shares how Carol's insistence led them to purchase several of the daycare centers they were leasing. The couple's real estate venture extended beyond child care facilities into investment properties, particularly multifamily units. They emphasize that real estate has proven to be a more lucrative investment compared to traditional options like the stock market. 
Listen in as Brian and Carol offer valuable tips for real estate investing, starting with the importance of establishing liability protections through separate LLCs for each property, safeguarding assets and limiting potential losses. They advise investors to consider a property's potential for increasing rent or reducing expenses to maximize profitability. Brian emphasizes "when you're going to look at a property, you wanna look at what a property can be, not what it is."  Also building a strong relationship with a supportive banker who understands their business and offers competitive rates is crucial for obtaining financing.
Brian and Carol stress the significance of patience in real estate investing, cautioning against rushing into deals impulsively. They encourage seeking guidance from a coach or mentor with experience in the field to make informed decisions. Additionally, they suggest exploring the option of getting licensed as a real estate agent, which can save on commissions and provide tax advantages, an idea worth discussing with a CPA.
Brian and Carol would love to share their real estate knowledge with those that attend the Child Care Genius Leverage Conference in Jamaica Sept 18th-22nd, 2023. Their Child Care Genius University Coaching Program also covers these strategies, offering support and evaluation of deals for their clients. Tune in as Brian and Carol express their passion for helping others succeed in real estate investing, recognizing its potential to provide passive income and serve as a valuable diversification strategy alongside a child care business.
Mentioned in this episode:
ALEAF Insurance (Official Child Care Genius Podcast Sponsor), Specializing in child care insurance) Contact Blake Sanders for more information: (972) 866-4065, blake@aleafinsurance.com  https://www.aleafinsurance.com/child-care
If you need help in your child care business, consider joining our coaching programs at Child Care Genius University. Learn More Here. https://childcaregenius.com/university