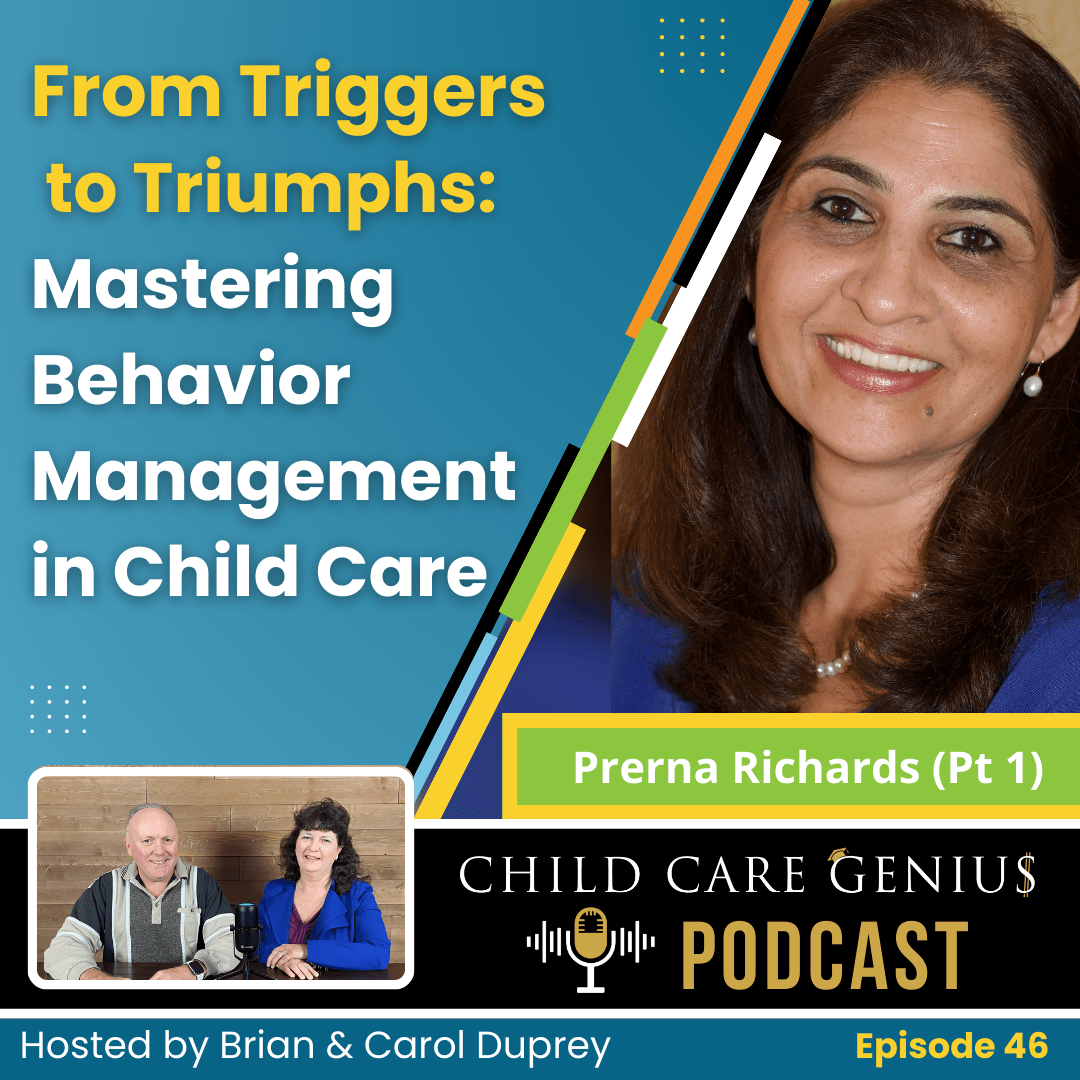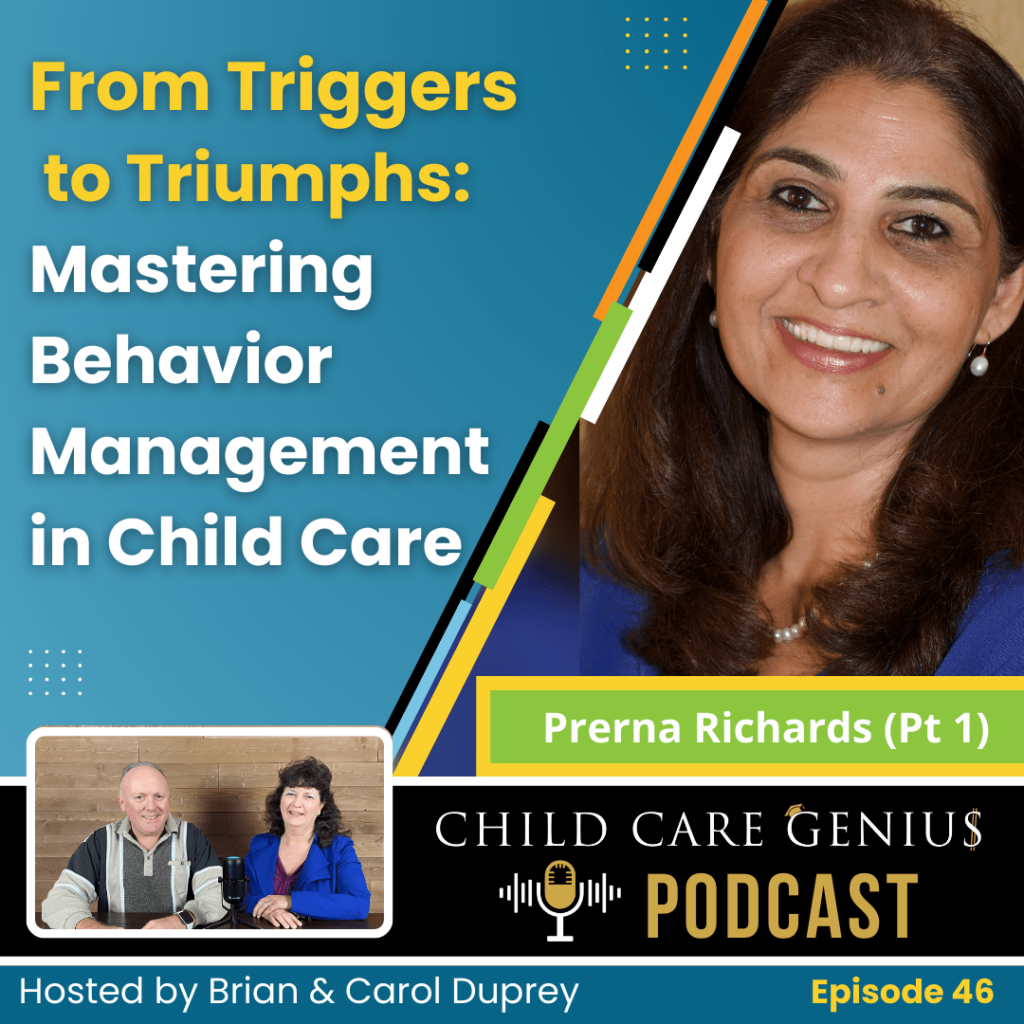 E46 - From Triggers to Triumphs: Mastering Behavior Management in Child Care
Are your staff members expressing concerns about feeling overwhelmed when dealing with difficult child behavior-related situations? Today on the Child Care Genius podcast we are exploring mindful strategies and techniques for dealing with child behavior issues in the classroom.
In this episode, we have a special guest, Prerna Richards, who is an expert in child behavior and the founder of the company "Together We Grow." Prerna shares her expertise in teacher training and professional development, focusing on the importance of brain-based and social-emotional approaches.
Listen in as we discuss some of the challenges faced by child care center owners, particularly in dealing with behavior issues. Prerna begins by underlining the importance of recognizing our own triggers as adults when dealing with challenging behaviors. By understanding what triggers us, we can develop a plan to better respond to these situations. Prerna points out the need for teachers to be mindful of their own stress levels and prioritize self-regulation techniques, such as deep breathing, for both teachers and children, to create a calm and positive environment.
Prerna also highlights the need to focus on connecting with children before correcting their behaviors. Throughout the conversation, Prerna reiterates the significance of listening to children and acknowledging their feelings and emotions behind their behaviors. 
The podcast concludes with an insightful discussion on how to involve parents in addressing child behavior issues. Prerna stresses the importance of understanding the limitations and capacities of each family, recognizing that not all parents may have the bandwidth to actively partner with child care centers. However, she emphasizes that if the parents are willing and capable, their involvement can greatly enhance the effectiveness of behavior management strategies. 
Join us for this enlightening episode of the Child Care Genius podcast, where Prerna shares her expertise and provides valuable insights into dealing with challenging child behaviors. Learn practical techniques to promote a harmonious and joyful learning environment for both children and teachers.
To Contact Prerna Richards:
www.togetherwegrow.online
Mentioned in this episode:
ALEAF Insurance (Official Child Care Genius Podcast Sponsor), Specializing in child care insurance) Contact Blake Sanders for more information: (972) 866-4065, blake@aleafinsurance.com  https://www.aleafinsurance.com/child-care
If you need help in your child care business, consider joining our coaching programs at Child Care Genius University. Learn More Here. https://childcaregenius.com/university