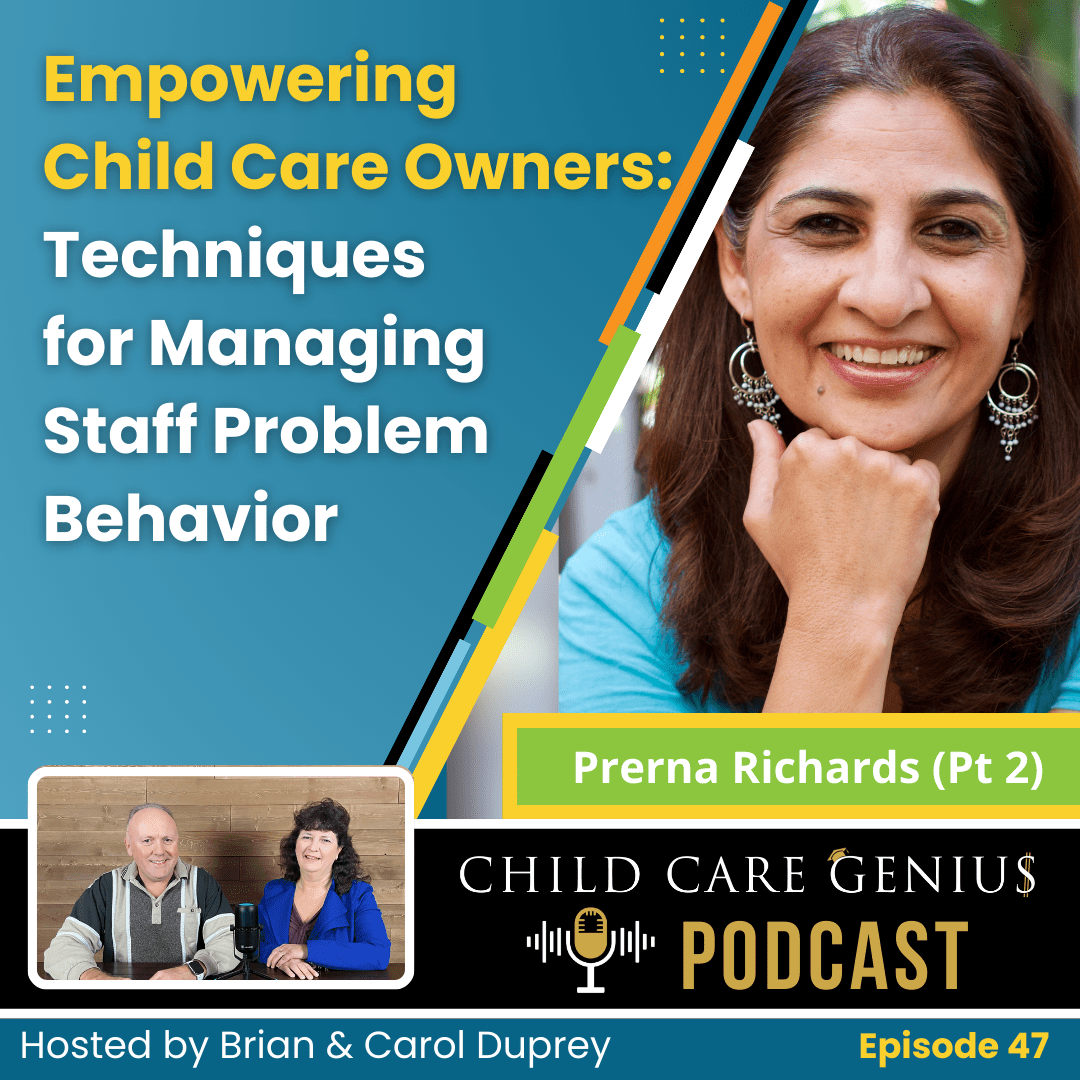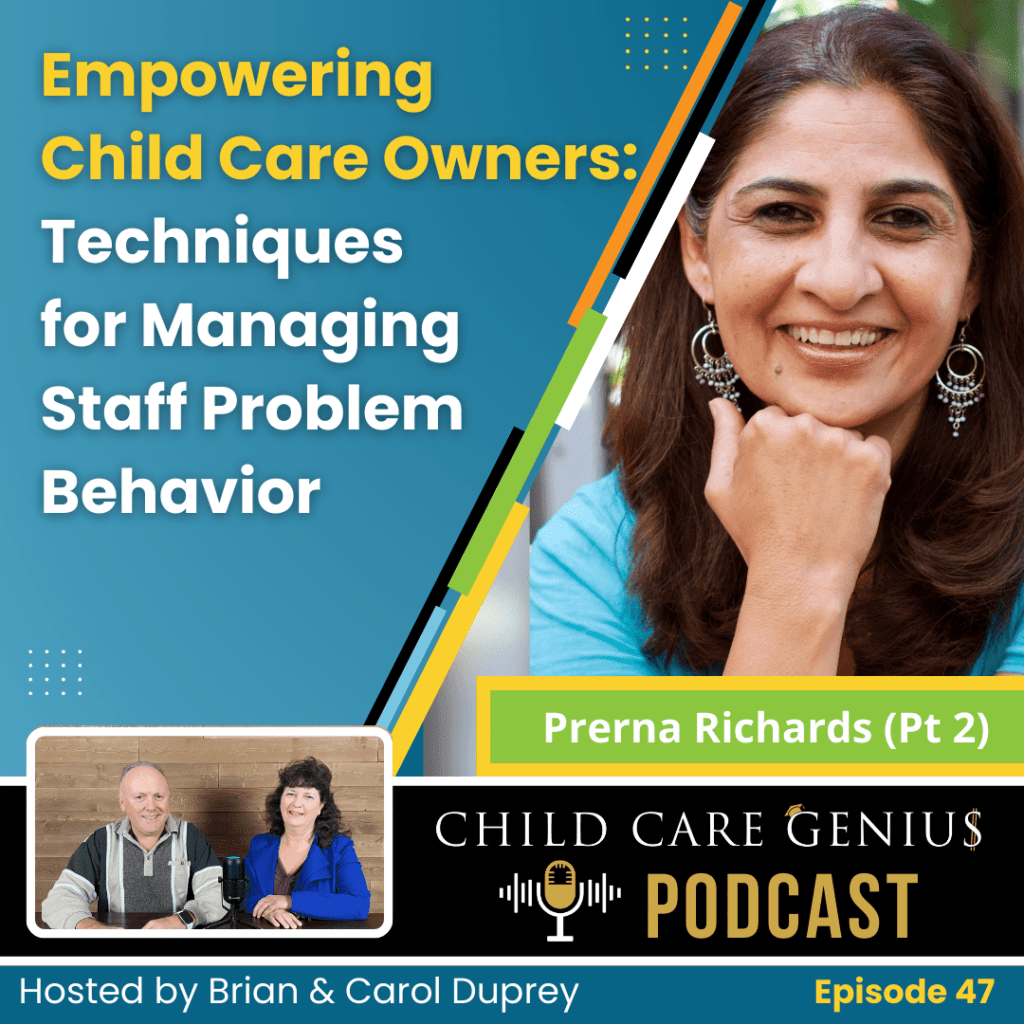 E47 - Empowering Child Care Owners: Techniques for Managing Staff Problem Behavior
Welcome to part two of our conversation with Prerna Richards, founder of "Together We Grow." In this episode, Prerna discusses techniques for child care owners to deal with staff problem behaviors. 
Prerna emphasizes the importance of recognizing and addressing the emotional needs of staff members and the impact it can have on a child care business. She points out teachers also require validation, understanding, and appreciation. "When staff feel seen, heard, understood, motivated, valued, appreciated, they're more likely to commit emotionally, physically mentally to your program."
Listen in as Prerna introduces the concept of applying "love languages" in the workplace and suggests that owners should identify the love languages of their staff to make them feel valued and motivated. By understanding each staff member's love language, owners can personalize their recognition and appreciation efforts. 
The second strategy is to engage in connecting rounds in the morning, where owners and directors make a point to connect with each staff member individually. This interaction can be tailored to the staff member's love language, such as offering words of affirmation, spending quality time, or providing acts of service.
Another strategy Prerna encourages is to create a supportive environment by implementing a group chat or support system for the team. This fosters a sense of belonging and encourages professional growth through mentoring. Tune in as Prerna highlights the importance of providing feedback and addressing unacceptable behavior promptly. Silence and lack of accountability can perpetuate problem behaviors and negatively impact the entire team.
Prerna also emphasizes the significance of supporting staff members' self-care and well-being. Recognizing that stress is real in the early childhood field, owners should provide resources and support systems to help teachers take care of themselves, as this ultimately contributes to better care for the children.
Overall, Prerna's insights provide practical techniques for child care owners to address staff problem behaviors and create a positive work environment that promotes motivation, connection, and personal growth.  We are happy to have Prerna as an adjunct Professor at Child Care Genius, where she can impart her valuable expertise in a field she is very passionate about.
To Contact Prerna Richards:
www.togetherwegrow.online
Mentioned in this episode:
ALEAF Insurance (Official Child Care Genius Podcast Sponsor), Specializing in child care insurance) Contact Blake Sanders for more information: (972) 866-4065, blake@aleafinsurance.com  https://www.aleafinsurance.com/child-care
If you need help in your child care business, consider joining our coaching programs at Child Care Genius University. Learn More Here. https://childcaregenius.com/university