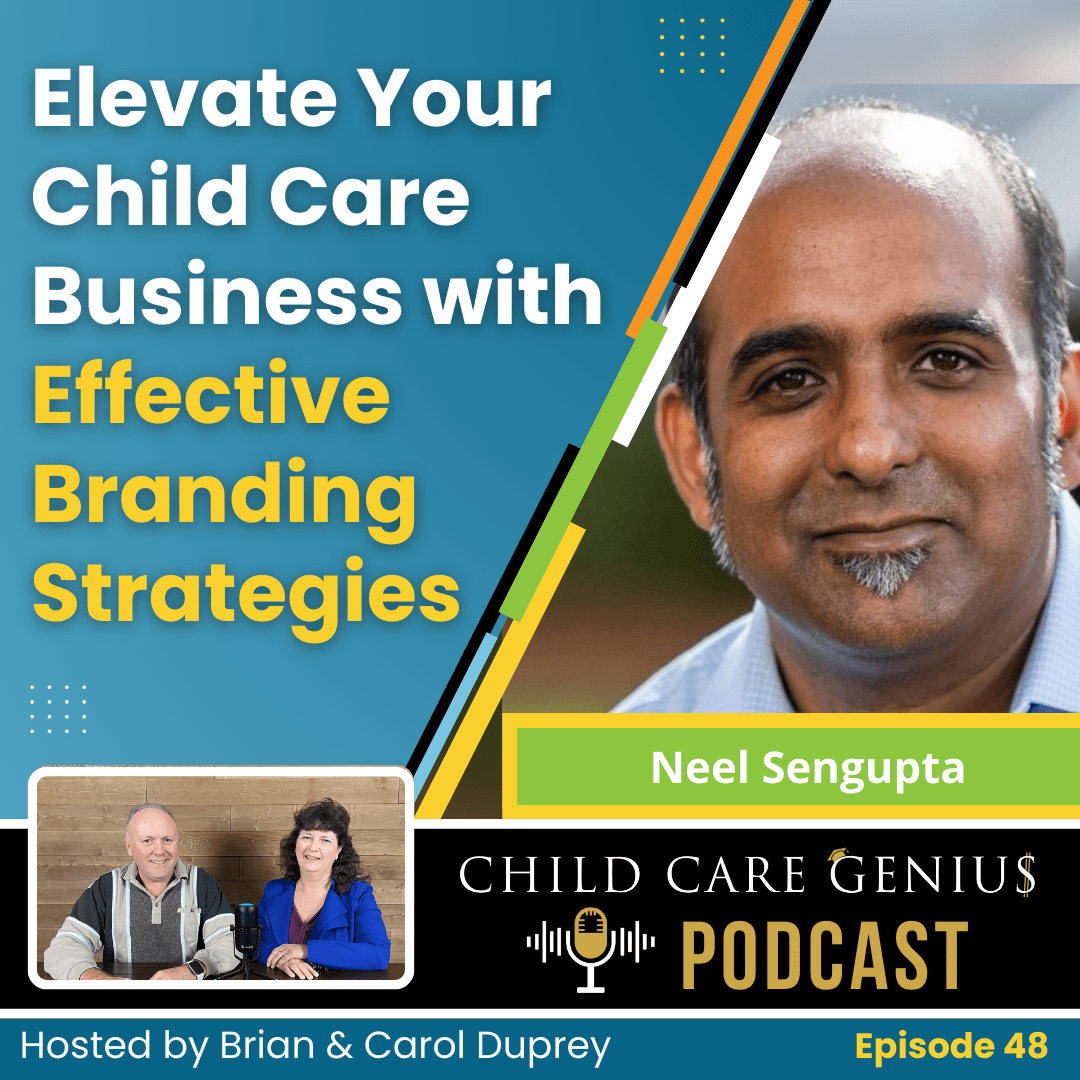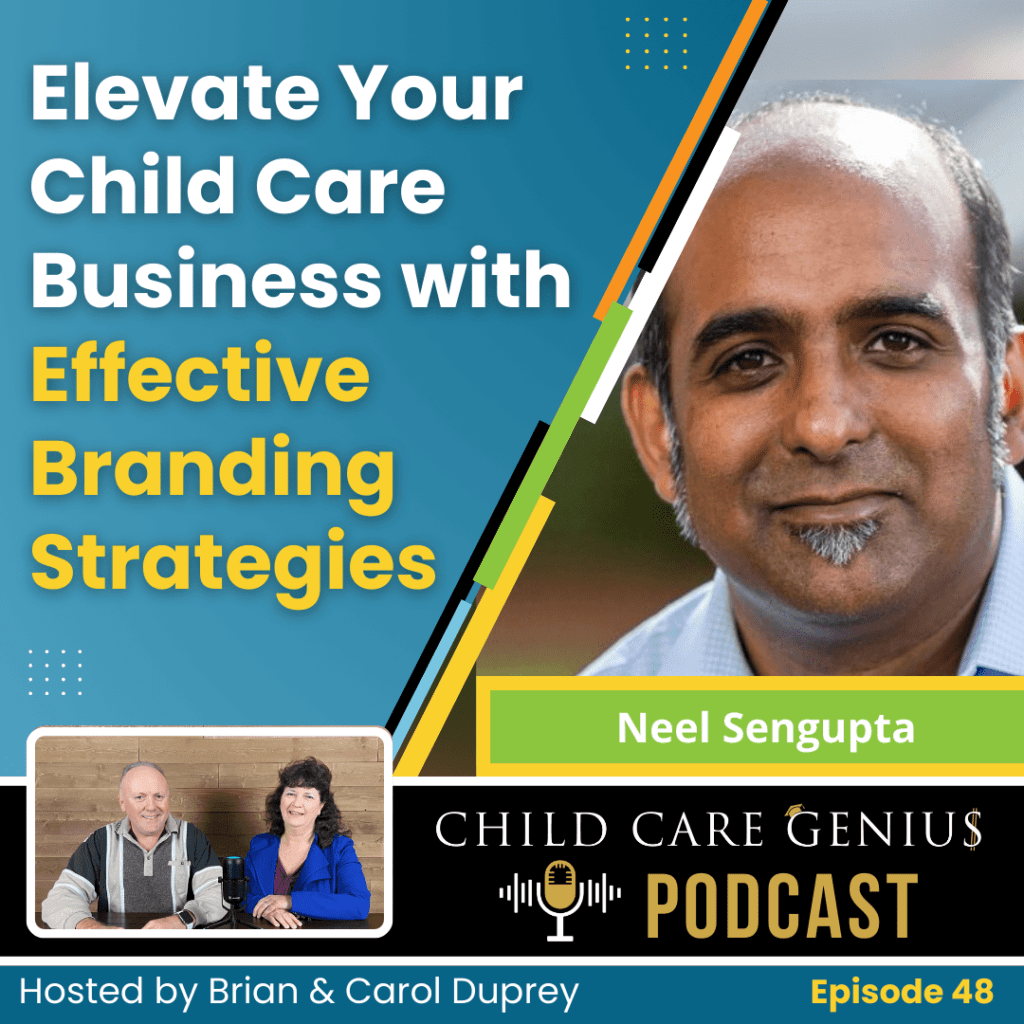 E48 - Elevate Your Child Care Business with Effective Branding Strategies
Welcome to the Child Care Genius podcast, where we dive deep into the world of child care and explore the secrets of success. How important do you think branding is to your business?  Whether you're just starting your business or have been in it for a decade, this is branding advice you don't want to miss!
In this episode, we are chatting with Neel Sengupta, from Better Beans Branding, an incredible branding company known for their outstanding work in the child care industry. Neel shares his expertise and insights into the importance of branding and how it can revolutionize your child care business.
Listen in as Neel discusses the significance of creating a compelling first impression and how branding can help child care centers stand out from the competition. Neel emphasizes the role of emotions in purchase decisions and highlights how branding can make families feel a certain way, leading to increased enrollments and customer loyalty.
Neel also shares common mistakes that child care owners make when branding their businesses, such as designing in isolation and not considering the customer experience. He stresses the importance of seeking professional guidance to ensure a comprehensive and effective branding strategy. Neel's company, Better Beans Branding, offers services such as brand development, signage, graphics, interior design, and construction, providing a turnkey solution for child care centers.
If you're interested in elevating your child care brand and taking your business to new heights, Neel invites you to reach out to Better Beans Branding. Whether you're looking for a brand refresh or a complete rebrand, their team of experts is ready to help you achieve your goals.
Tune in for this engaging episode filled with valuable insights from Neel and discover how effective branding can transform your child care business. 
To Contact Neel Sengupta:
https://www.betterbeansbranding.com
Mentioned in this episode:
ALEAF Insurance (Official Child Care Genius Podcast Sponsor), Specializing in child care insurance) Contact Blake Sanders for more information: (972) 866-4065, blake@aleafinsurance.com  https://www.aleafinsurance.com/child-care
If you need help in your child care business, consider joining our coaching programs at Child Care Genius University. Learn More Here. https://childcaregenius.com/university