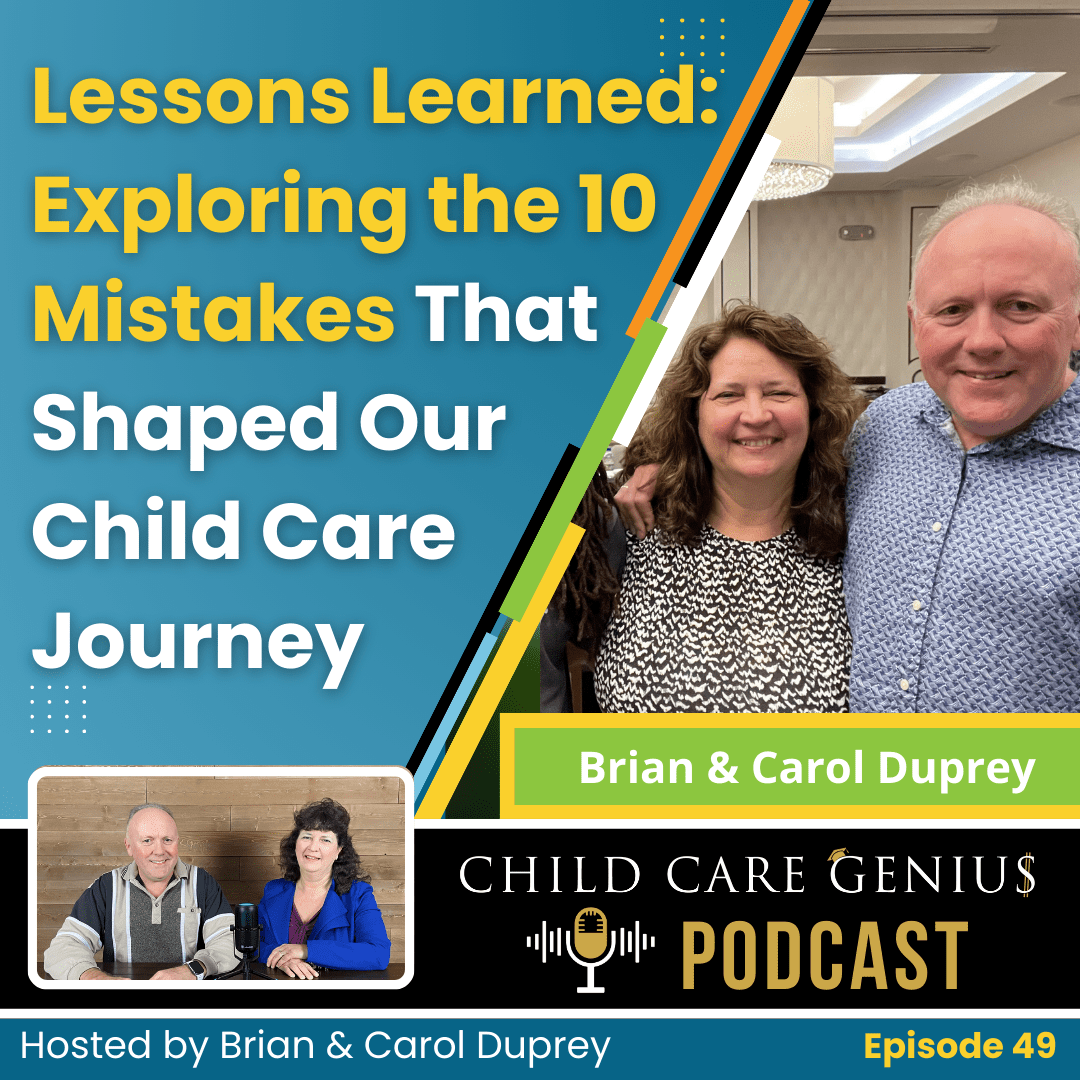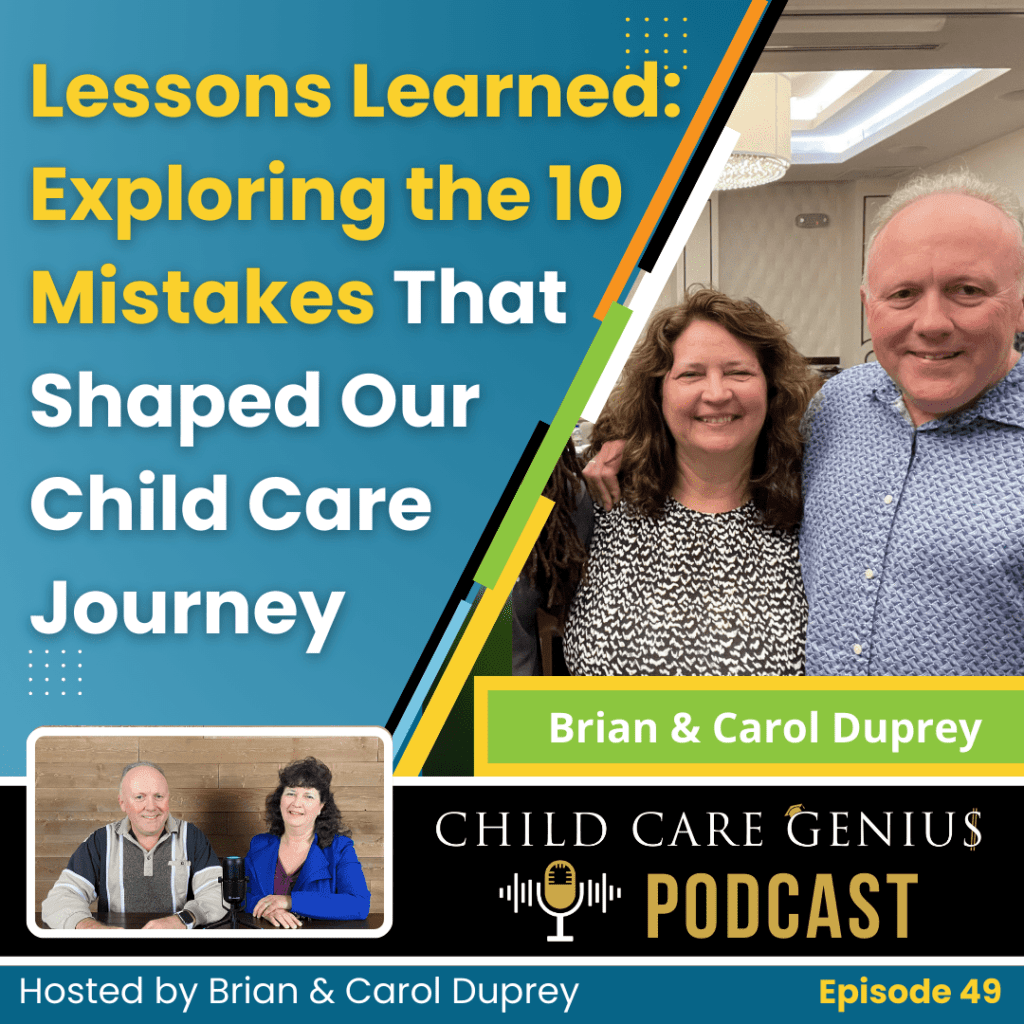 E49 - Lessons Learned: Exploring the 10 Mistakes That Shaped Our Child Care Journey
At Child Care Genius, we are committed to propelling child care businesses towards unparalleled success. A crucial part of this mission is equipping owners with the knowledge to avoid common mistakes. 
In this captivating episode of the Child Care Genius Podcast, hosts Brian and Carol Duprey—seasoned business partners—reflect on their extensive experiences, including setbacks, missed opportunities, and regrettable choices.
With heartfelt honesty, they offer listeners a glimpse into their early days, profound lessons learned, and the ways they would have approached things differently.
Throughout the episode, a common thread emerges—the Dupreys repeatedly express their wish to have acted "sooner." They emphasize the significance of taking risks, conquering fear, and transforming aspirations into reality. As you strive to elevate your child care business, their insights are invaluable. Join these esteemed industry leaders as they share their wisdom and guide you towards success. Tune in now and unlock the secrets to propel your child care business to new heights.


Mentioned in this episode:
ALEAF Insurance (Official Child Care Genius Podcast Sponsor), Specializing in child care insurance) Contact Blake Sanders for more information: (972) 866-4065, blake@aleafinsurance.com  https://www.aleafinsurance.com/child-care
If you need help in your child care business, consider joining our coaching programs at Child Care Genius University. Learn More Here. https://childcaregenius.com/university