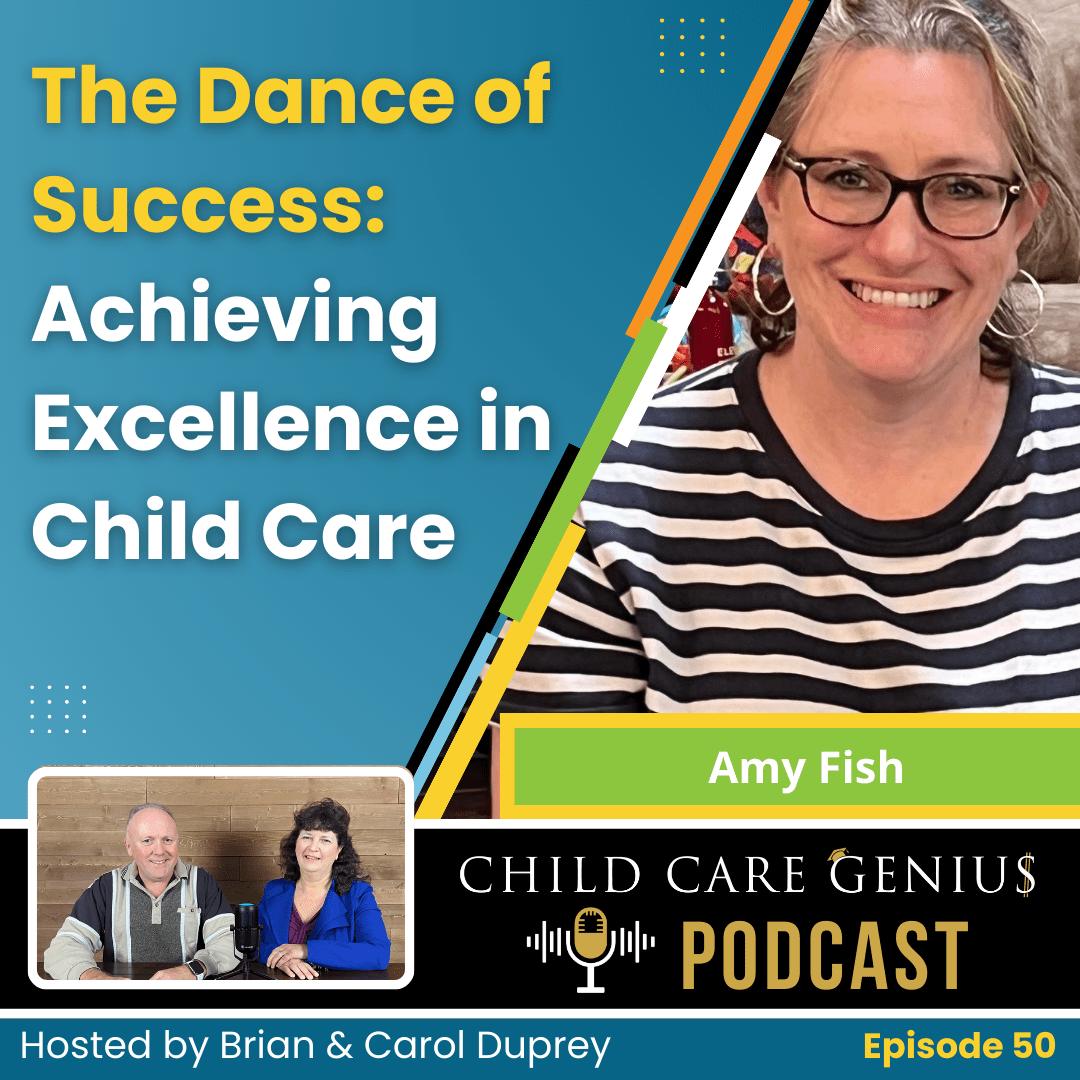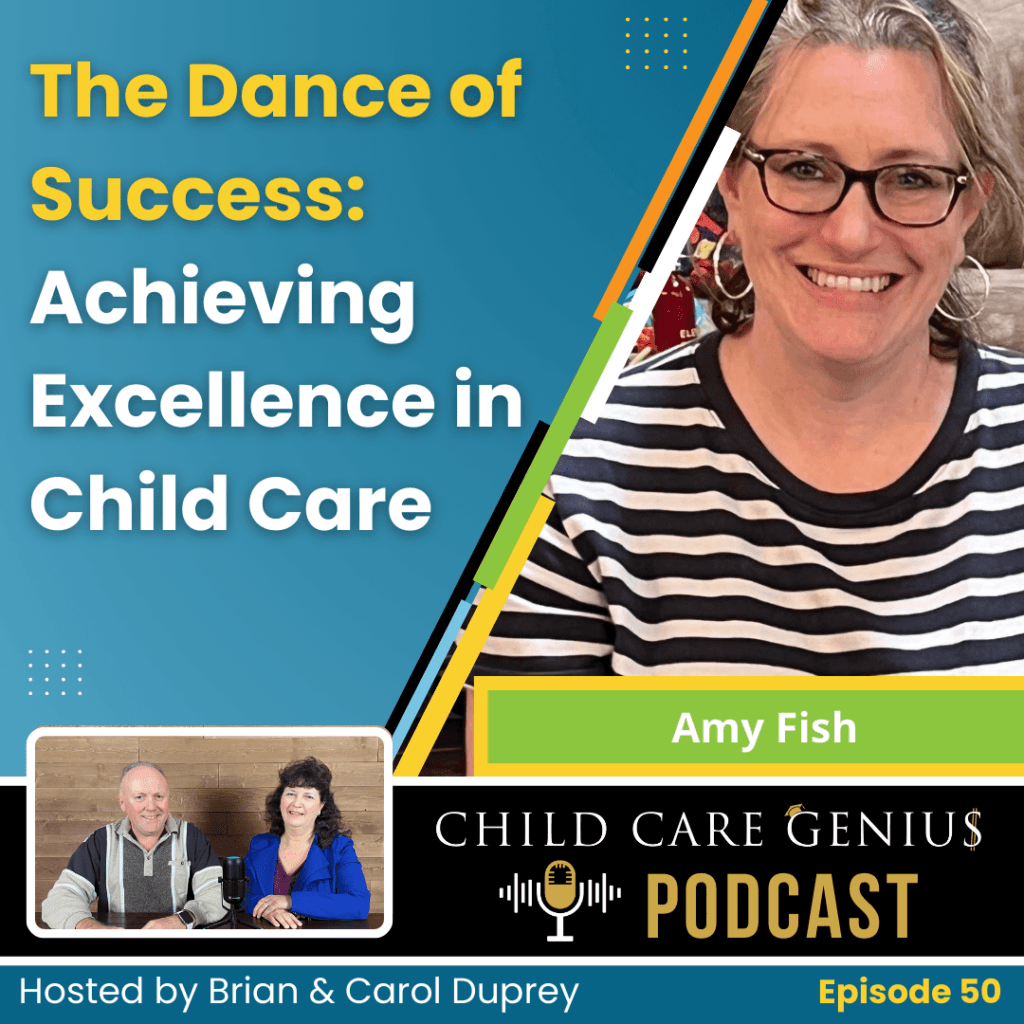 E50 - The Dance of Success: Achieving Excellence in Child Care
Welcome to episode 50 of the Child Care Genius Podcast! Get ready to be inspired as we have an amazing guest lined up for you. 
We're delighted to introduce you to Amy Fish, a remarkable child care business owner with four schools in the Dallas, Texas area. Amy's journey began with one school that quickly grew to four. Her program is Christian-based and Montessori-inspired, empowering children to develop social-emotional skills, compassion, and more.
What makes Amy truly remarkable is her resilience and passion for life. After a life-altering injury, she bounced back and is now pursuing her love of dancing and competitive ballroom dancing.
Throughout the episode, Amy shares invaluable insights about overcoming challenges in the child care industry and the importance of having systems in place. She emphasizes the power of coaching and finding support within a community of like-minded individuals. Amy's story is a testament to the benefits of seeking inspiration and pursuing your passions, both in business and personal life.
Don't miss this incredible episode filled with wisdom, inspiration, and a touch of fun. Amy's enthusiasm for life and her business will leave you feeling motivated and ready to conquer any obstacles on your path to child care success. So, hit that play button and join us in celebrating episode 50 of the Child Care Genius Podcast! Don't forget to subscribe and stay tuned for more amazing content.
Mentioned in this episode:
ALEAF Insurance (Official Child Care Genius Podcast Sponsor), Specializing in child care insurance) Contact Blake Sanders for more information: (972) 866-4065, blake@aleafinsurance.com  https://www.aleafinsurance.com/child-care
If you need help in your child care business, consider joining our coaching programs at Child Care Genius University. Learn More Here. https://childcaregenius.com/university