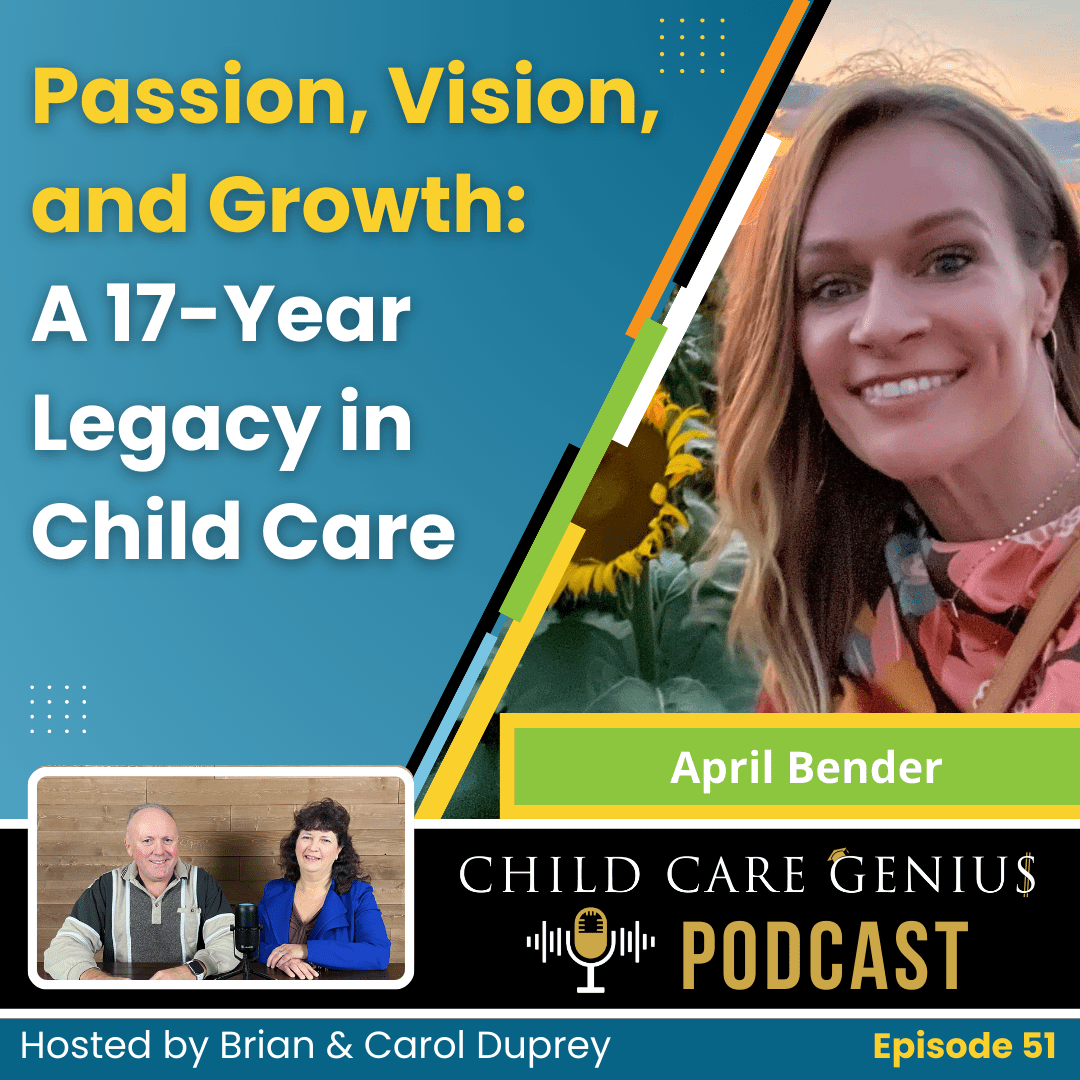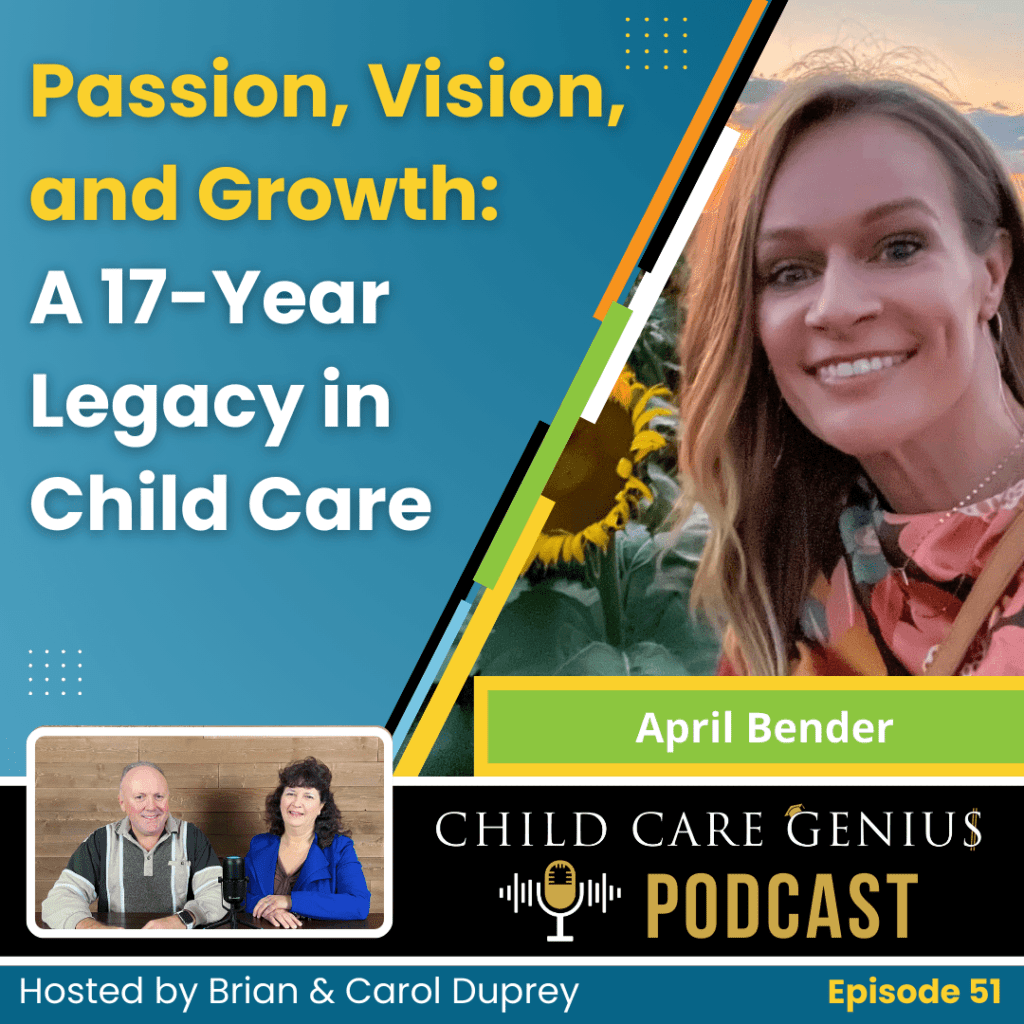 E51 - Passion, Vision, and Growth: A 17-Year Legacy in Child Care
Welcome to the Child Care Genius podcast, the world's number one community for brilliant child care leaders! In this episode, we've got a special treat for all you child care business owners out there.
Join us as we chat with April Bender, an incredible owner from Fremont, Nebraska, who's been doing this for 17 years! 
April's story is awe-inspiring. She started her child care center at just 22 years old, overcoming challenges and obstacles to make her dream a reality.
She shares her journey of faith, hard work, and determination, which ultimately led her to success.
As a child care business owner, you'll find April's insights valuable. She talks about the importance of having a clear vision, passionate and dedicated teachers, and the need to ask for help when you're struggling.
Plus, she shares her ambitious goal of getting all her teachers certified with their CDA to create a nurturing environment for both the children and the staff.
But that's not all! In this episode, we've got exciting news about our upcoming FREE webinar titled:"Wealth Roadmap: The Top 10 Financial Strategies of Child Care Multimillionaires" that you won't want to miss! Register (or get the replay) here: https://bit.ly/3Dx9tIe
Tune in and let's learn together from one of the brightest minds in the childcare industry.
So, grab your headphones and join us for a fun-filled and insightful episode that will leave you inspired and ready to take your childcare business to the next level.
Don't forget to hit that subscribe button and stay tuned for more empowering episodes to come! 
Mentioned in this episode:
ALEAF Insurance (Official Child Care Genius Podcast Sponsor), Specializing in child care insurance) Contact Blake Sanders for more information: (972) 866-4065, blake@aleafinsurance.com  https://www.aleafinsurance.com/child-care
If you need help in your child care business, consider joining our coaching programs at Child Care Genius University. Learn More Here. https://childcaregenius.com/university