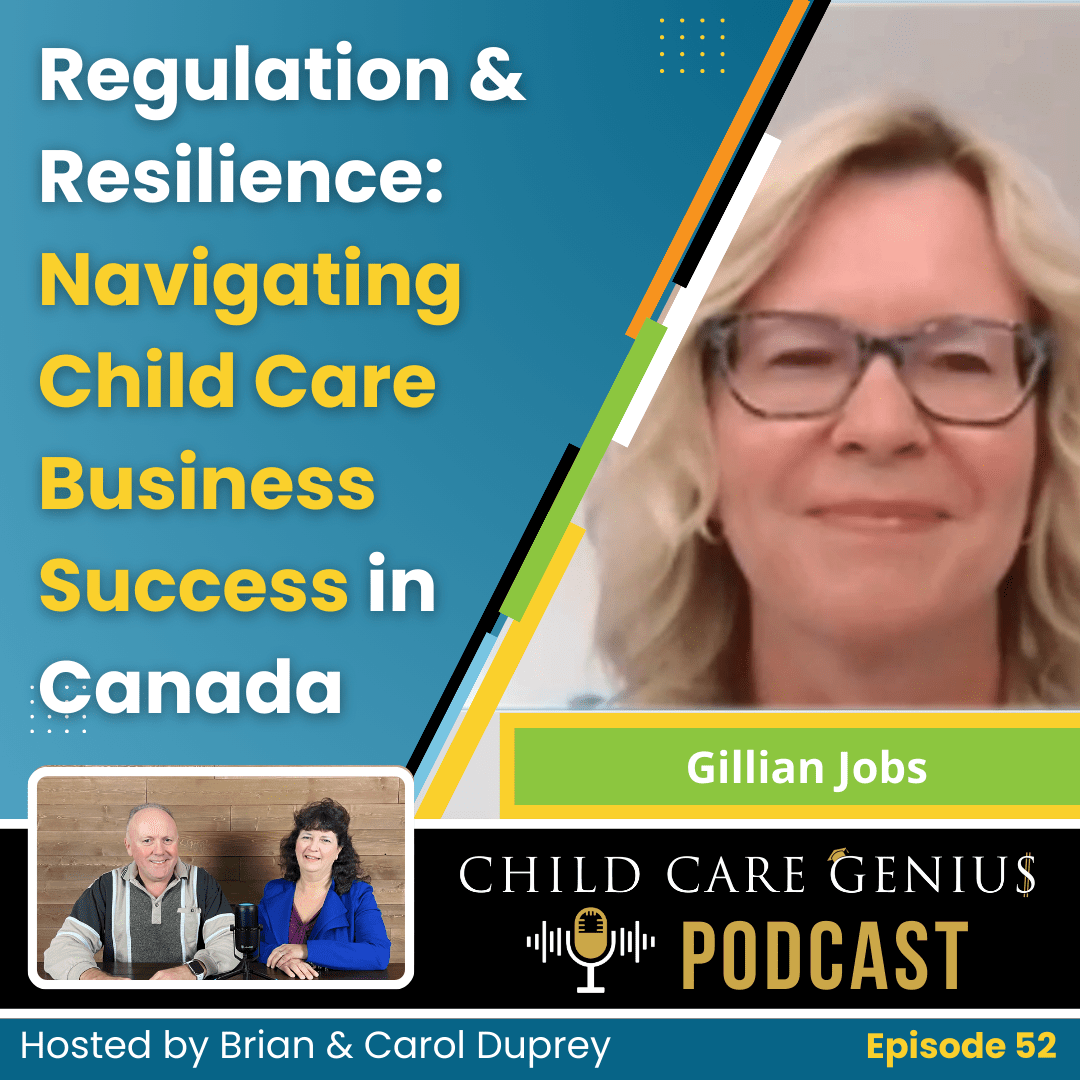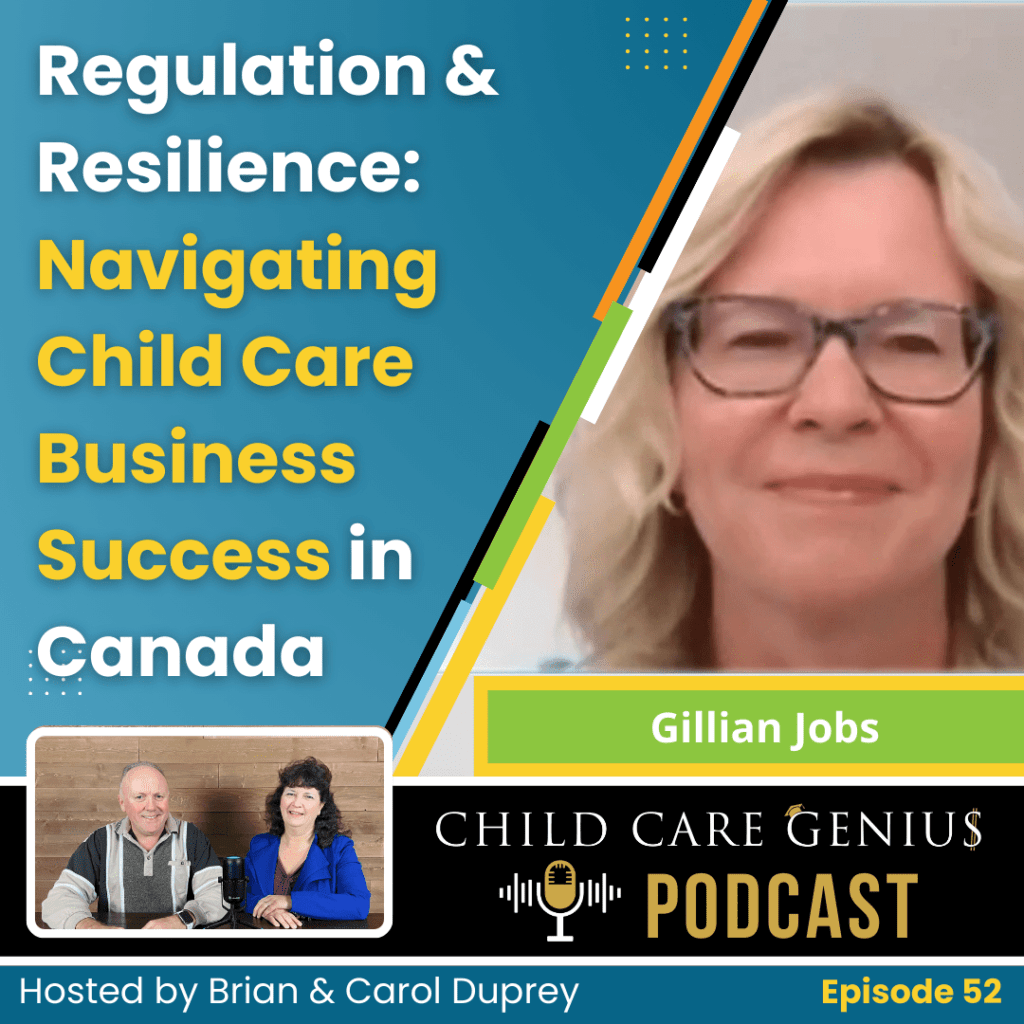 E52 - Regulation & Resilience: Navigating Child Care Business Success in Canada
Step into Episode 52 of the Child Care Genius Podcast, where we dive into a captivating conversation with a remarkable guest, Gillian Jobs! Hailing from the charming land of Alberta, Canada, Gillian is the savvy owner of a pair of successful schools. Now, Alberta might be north of Montana, but that's no barrier to Gillian's spirited discussion about the challenges of growing a child care business in a tightly regulated country.
In this episode, we're peeking into the unique struggles faced by Canadian child care providers. From stringent regulations to the intricacies of managing profitability in the face of restricted fee increases, Gillian sheds light on her journey to success. Brian and Carol Duprey, your hosts and seasoned experts in child care, lead the conversation into the intricacies of managing a child care business in the midst of these constraints.
You'll gain invaluable insights from Gillian's experiences and learn how to tackle financial hurdles, optimize your spending, and create a harmonious team environment. If you're a child care business owner looking for effective strategies to navigate the intricacies of running a center in a regulated environment, this episode is your golden nugget. Get ready for a fun, friendly, and enlightening conversation that's bound to inspire and equip you for success. Tune in and walk away with practical takeaways that can reshape your child care business journey.
Mentioned in this episode:
ALEAF Insurance (Official Child Care Genius Podcast Sponsor), Specializing in child care insurance) Contact Blake Sanders for more information: (972) 866-4065, blake@aleafinsurance.com  https://www.aleafinsurance.com/child-care
If you need help in your child care business, consider joining our coaching programs at Child Care Genius University. Learn More Here. https://childcaregenius.com/university