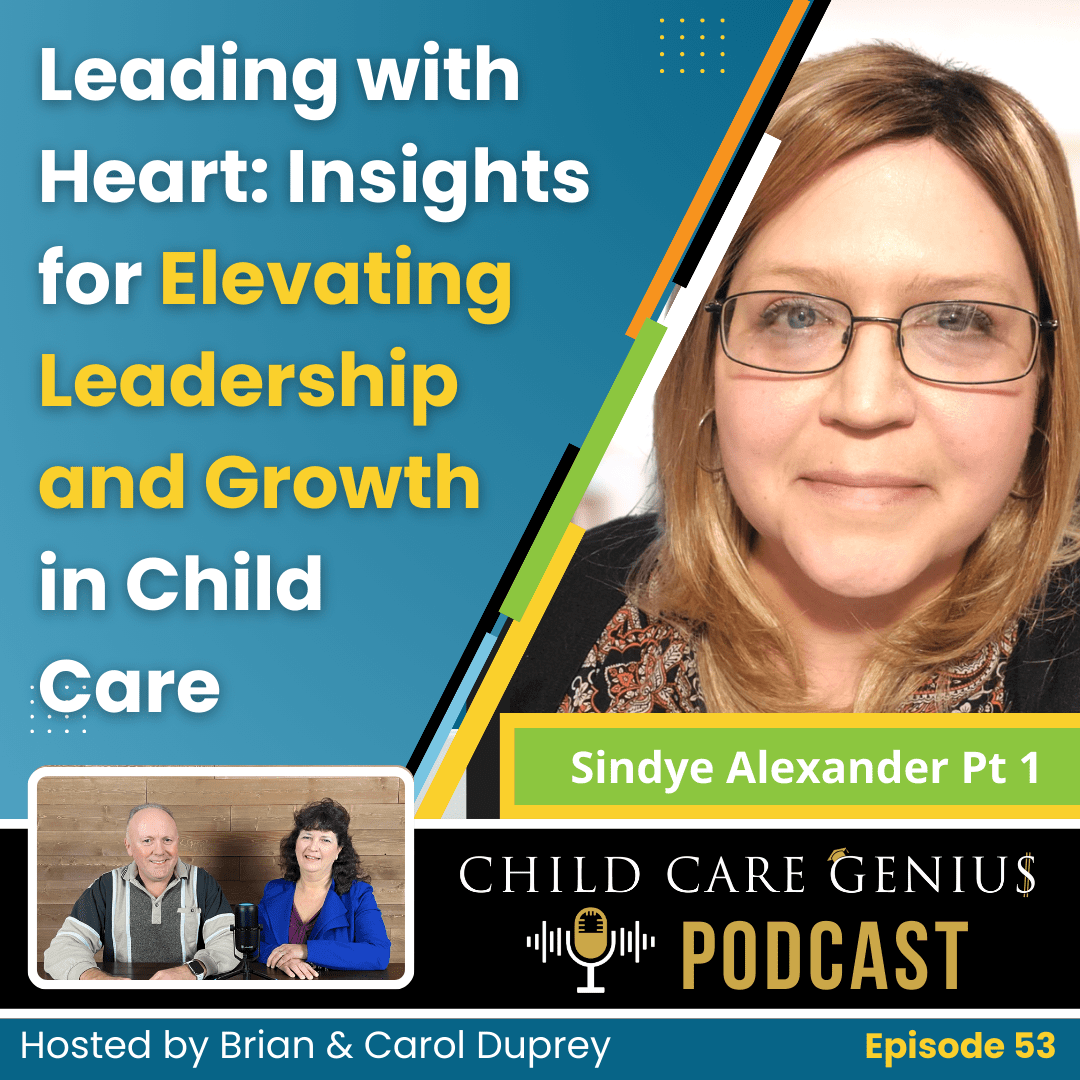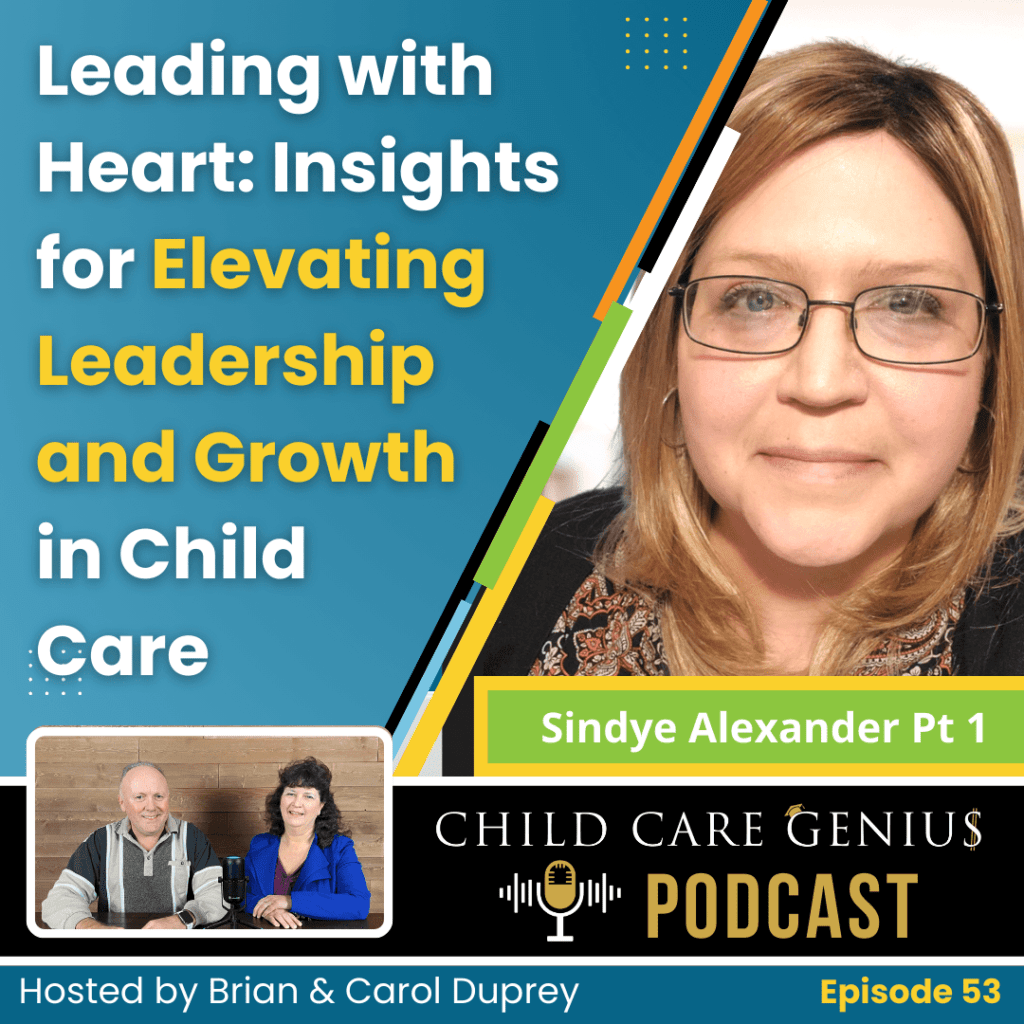 E53 - Leading with Heart: Insights for Elevating Leadership and Growth in Child Care
Welcome to Episode 53 of our podcast series! Get ready for an engaging and insightful two-part series where we dive into some exciting topics that'll be a game-changer for your child care business. With special guest Sindye Alexander, this episode promises to be a blessing to you and your childcare venture.
In this first part, we take a trip down memory lane with Sindye as we reminisce about our journey over the past six or seven years. From fast friends to business partners, we've found common ground in the childcare industry, written books, and navigated health challenges together. Tune in to discover the power of collaboration, friendship, and shared experiences, as we uncover the secrets to thriving in the childcare industry.
We'll explore a variety of insightful themes, such as leadership, workplace culture, and overcoming ego. With Sindye's expertise as a seasoned leader and author, we delve into ways to improve workplace culture, handle leadership challenges, and develop a mindset that's primed for success. We'll also touch on the hiring process, providing you with practical tips to attract, assess, and retain top-tier talent for your childcare team.
So if you're a childcare business owner seeking invaluable insights, strategies, and stories from the trenches, you won't want to miss this episode. With engaging discussions, real-world advice, and a touch of humor, Episode 53 sets the stage for an enriching journey that'll help you level up your childcare business. Join us as we uncover the keys to growth, leadership, and creating a positive impact, one childcare center at a time. Tune in now and stay tuned for next week's conclusion in Episode 54 with Sindye Alexander!
Mentioned in this episode:
ALEAF Insurance (Official Child Care Genius Podcast Sponsor), Specializing in child care insurance) Contact Blake Sanders for more information: (972) 866-4065, blake@aleafinsurance.com  https://www.aleafinsurance.com/child-care
If you need help in your child care business, consider joining our coaching programs at Child Care Genius University. Learn More Here. https://childcaregenius.com/university