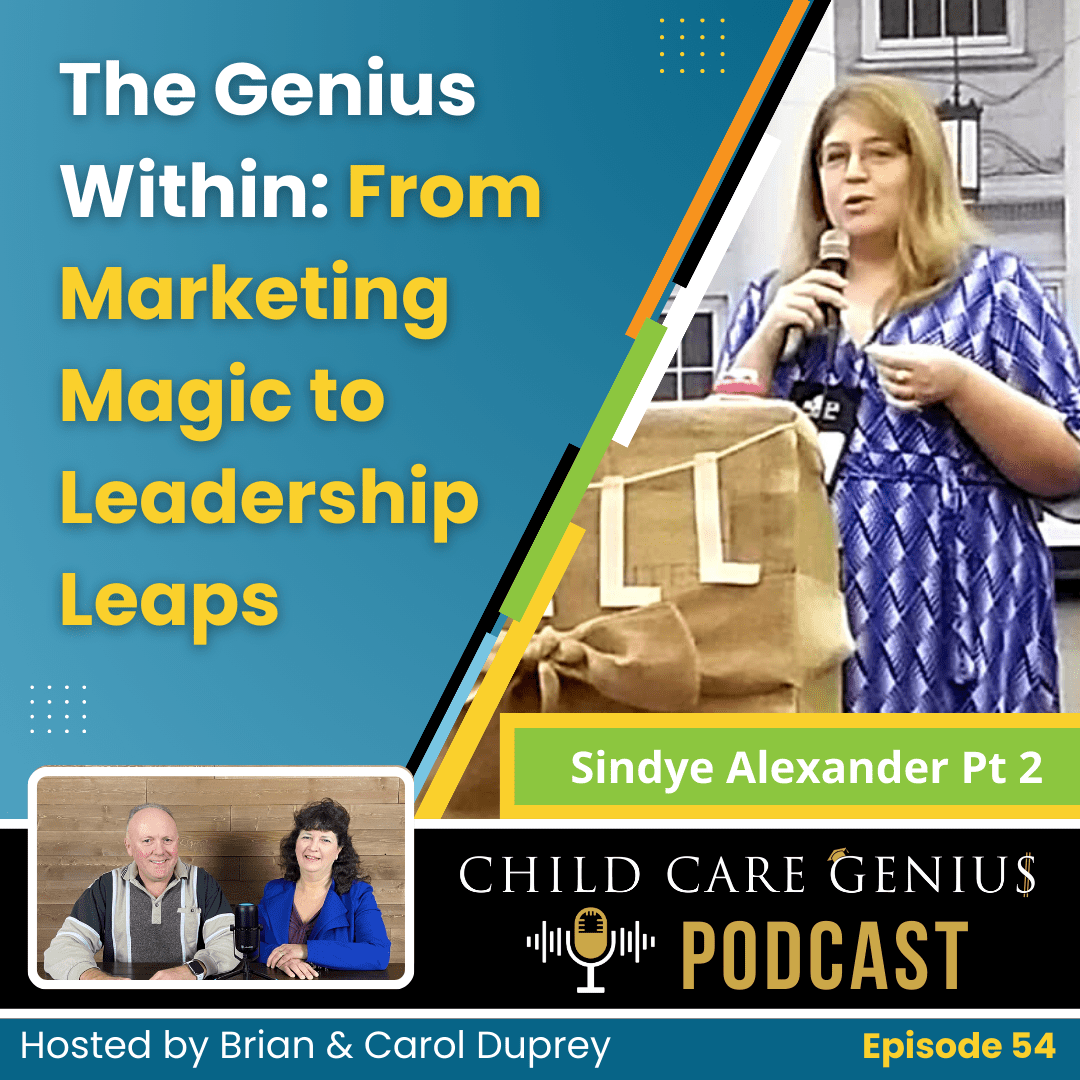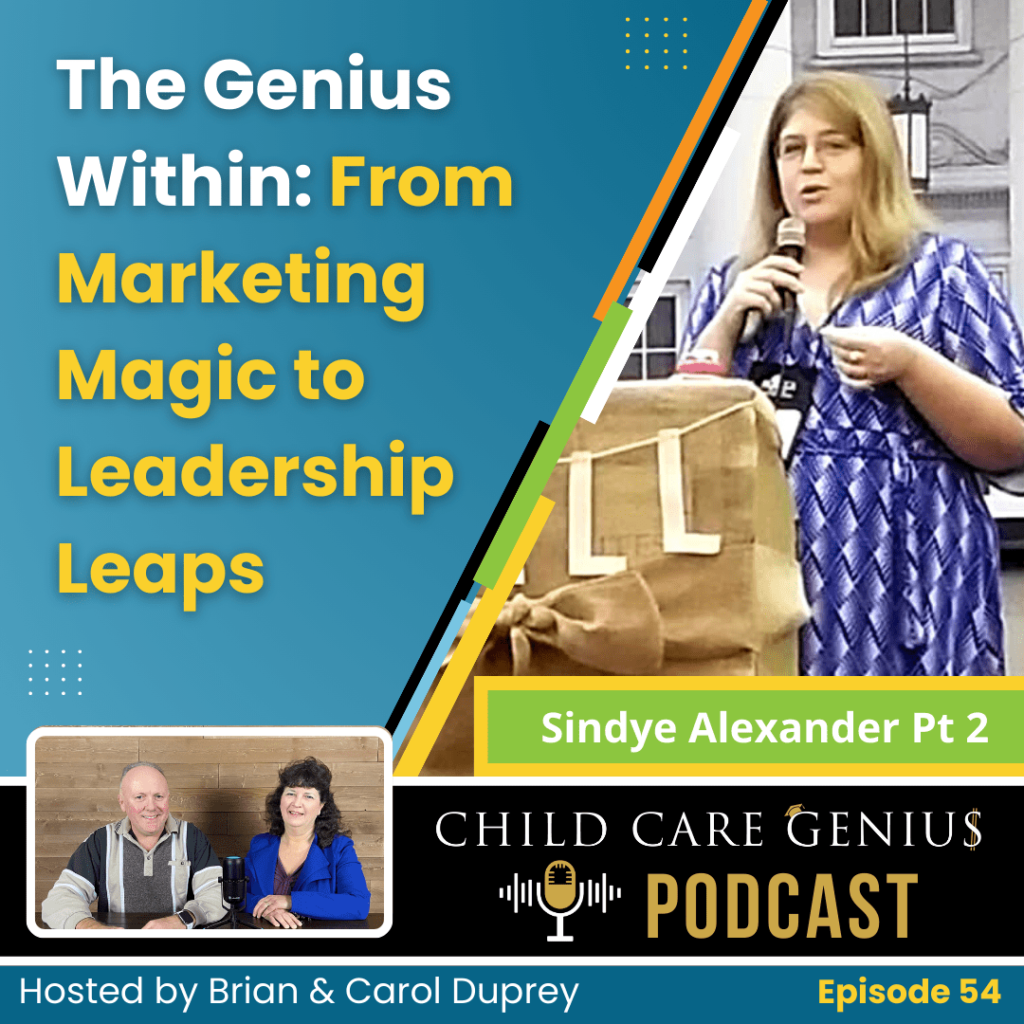 E54 - The Genius Within: From Marketing Magic to Leadership Leaps
We're thrilled to release Episode 54 of the Child Care Genius Podcast, where Brian and Sindye are back for part two of an enlightening discussion that will leave you brimming with excitement and ready to implement fresh ideas.
What better way to start than diving into their signature coaching program, Child Care Genius University? It's all about arming childcare business owners with the tools they need to excel and succeed. 
With a mix of in-depth coaching, virtual events, and game-changing conferences, Brian and Sindye are taking the Child Care Genius community to new heights. They even share an exclusive sneak peek into their next conference, that promises to be transformative and memorable.
When it comes to marketing, Sindye Alexander is your go-to guru at Child Care Genius. She shares invaluable insights about "telling your story" and connecting with your target audience on social media. Remember, marketing isn't about just reaching out when you need enrollments; the key to high enrollment levels is making a consistent effort to build connections and relationships.
But wait, there's more! The discussion also delves into the art of delegation. You might be a superhero, but even superheroes need a team. Sindye emphasizes the importance of developing leaders within your organization and letting go of the need to do everything yourself. It's time to empower others and make space for growth.
Character is the cornerstone of business and life. You won't want to miss Brian's personal anecdote that underscores the importance of maintaining integrity and staying true to your word. In a world driven by character, trust and relationships become the bedrock of your success.
This is a can't miss episode. Tune in to be inspired, enlightened, and ready to conquer new horizons in the child care industry. 
Mentioned in this episode:
ALEAF Insurance (Official Child Care Genius Podcast Sponsor), Specializing in child care insurance) Contact Blake Sanders for more information: (972) 866-4065, blake@aleafinsurance.com  https://www.aleafinsurance.com/child-care
If you need help in your child care business, consider joining our coaching programs at Child Care Genius University. Learn More Here. https://childcaregenius.com/university