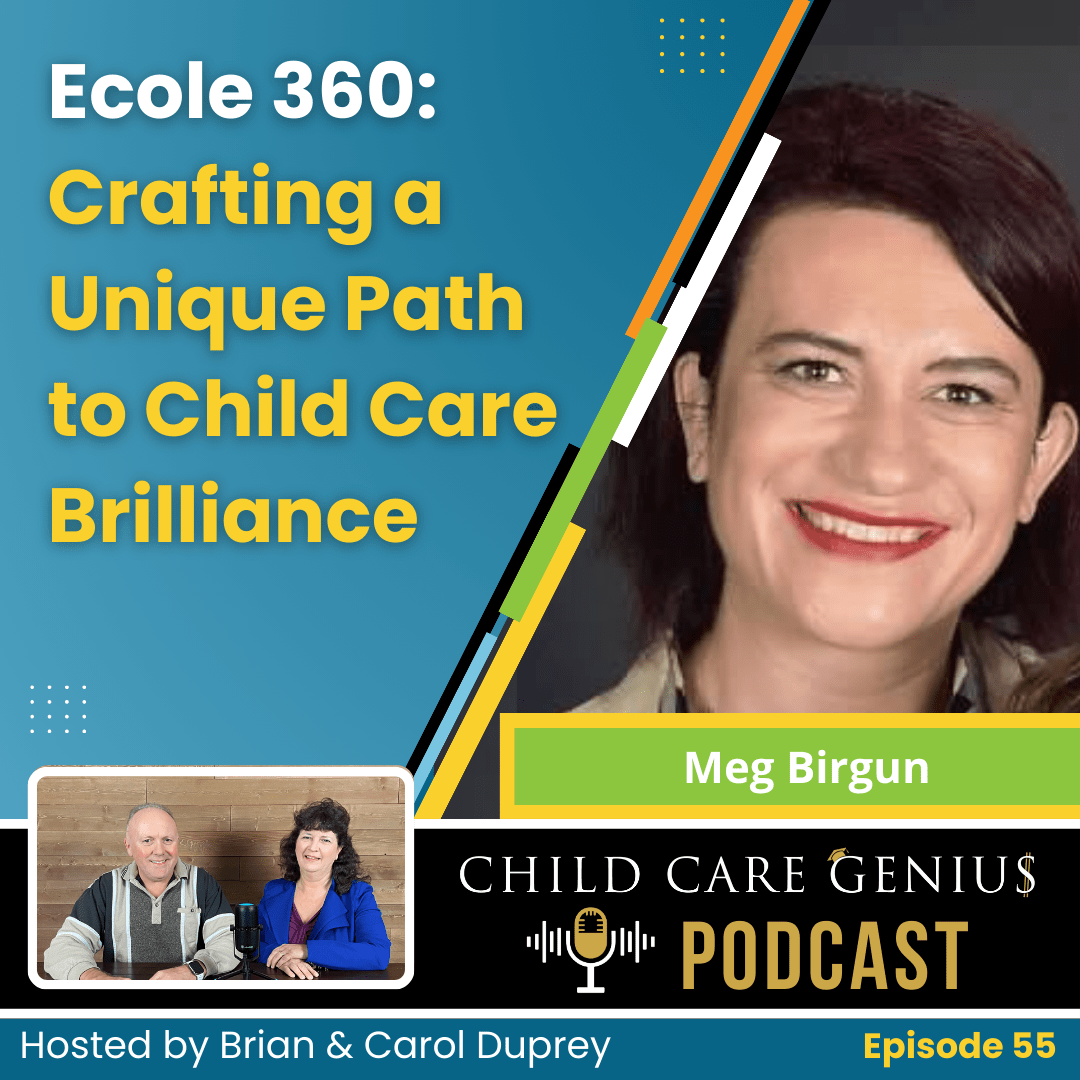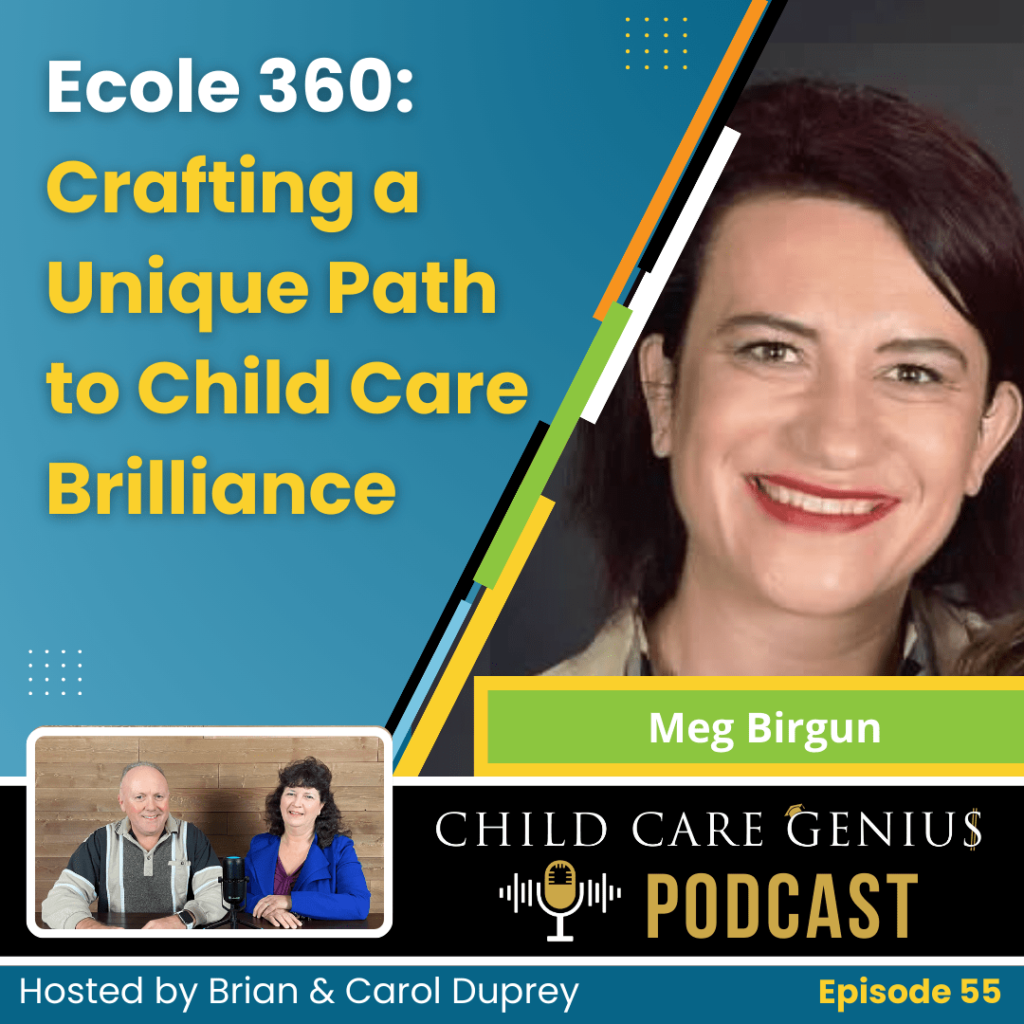 E55 - Ecole 360: Crafting a Unique Path to Child Care Brilliance
Join our hosts, Brian and Carol Duprey, for an enlightening conversation with the remarkable Meg Birgun on Episode 55 of the Child Care Genius Podcast. Meg and her husband Mesut are the proud owners of Ecole 360 located in the Chicago area.
In this podcast Meg shares a wellspring of inspiration and practical insights. From the unique name of their child care center to their refreshing approach to our industry, there is no doubt how passionate and dedicated these owners are about setting high standards for their child care business.
Listen in as Meg delves into the distinctive fusion of European and American teaching methodologies that sets Ecole 360 apart, crafting a holistic and comprehensive learning environment that caters to children of all ages. Meg's unwavering commitment to nurturing joyful teachers and families becomes evident as she underscores the transformative power of effective communication in cultivating a warm and familial atmosphere within her centers.
Embark on a voyage through the challenges that the child care industry poses with Meg's invaluable advice. From recognizing the importance of staying connected to your financial figures to striking the perfect balance between striving for perfection and taking decisive action, her wealth of experience and insights offer pragmatic guidance. Gain insights into how the recent Child Care Genius Workation trip to Barbados ignited Meg's creativity, sparking meaningful business dialogues in a relaxed and inspiring setting.
Tune in to Episode 55 if you are a child care business owner with a thirst for growth and transformation! Subscribe now to become an integral part of the vibrant Child Care Genius community, as you work to make a lasting difference in the ever-evolving world of child care!
To Contact Meg Birgun or learn more about Ecole 360
https://www.ecole360cdc.com
Mentioned in this episode:
ALEAF Insurance (Official Child Care Genius Podcast Sponsor), Specializing in child care insurance) Contact Blake Sanders for more information: (972) 866-4065, blake@aleafinsurance.com  https://www.aleafinsurance.com/child-care
If you need help in your child care business, consider joining our coaching programs at Child Care Genius University. Learn More Here. https://childcaregenius.com/university