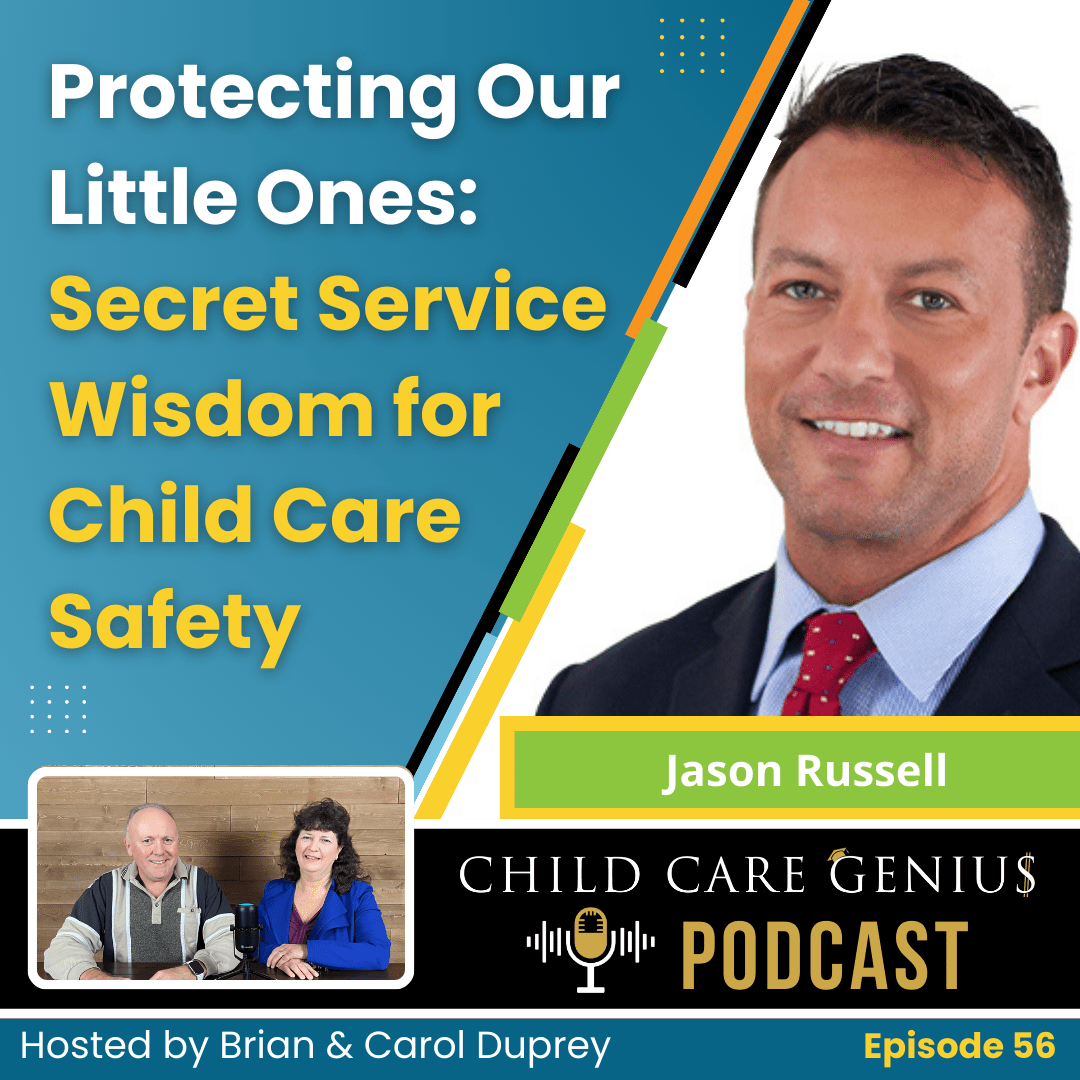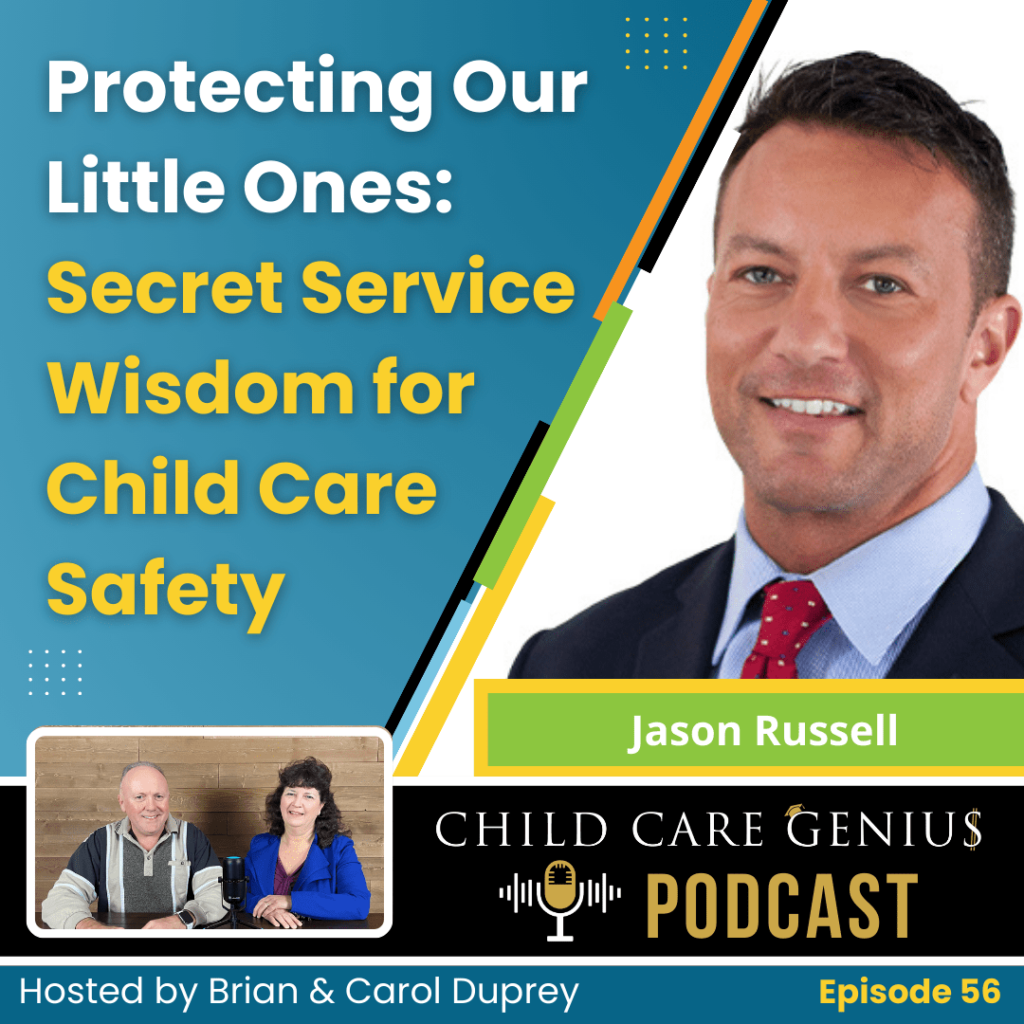 E56 - Protecting Our Little Ones: Secret Service Wisdom for Child Care Safety with Jason Russell
Welcome to the latest episode of the Child Care Genius Podcast, where we dive into all things child care business-related. In this exciting episode, we're joined by Jason Russell, a former Secret Service agent turned child care security expert.
Jason shares his journey from his law enforcement career to founding Secure Education Consultants (SEC), a company dedicated to enhancing security and safety in child care centers. Listen in as Jason shares how meeting his wife led him to pursue security in the child care industry.
Jason's dynamic background in security management and protection adds a unique dimension to the conversation. The episode delves into how child care centers can improve their safety measures and what parents can expect when they entrust their children to these facilities. We explore topics ranging from de-escalation techniques, non-custodial parent situations, effective communication strategies, and training staff for emergency responses.
Jason's insights shed light on the importance of layered security and how it can be implemented without compromising the inviting atmosphere of child care centers. Jason highlights the crucial role that effective communication plays in maintaining safety and security. As he guides us through the art of de-escalation, parent interaction, and staff training, his expertise and insights become invaluable tools for child care business owners seeking to create a secure yet nurturing environment.
Tune in now to hear Jason's expert advice and tips to create a safer environment for everyone in your child care center. The episode wraps up by discussing how child care centers can convey their security measures to parents and build trust by demonstrating their commitment to safety. With Jason's guidance, child care centers can build trust, foster confidence, and ensure a safer future for all. So, if you're ready to enhance your child care business's security while keeping the friendly atmosphere intact, this episode is your go-to resource. Take the first step towards becoming a Child Care Genius in security today!
To Contact Jason Russell:
Mentioned in this episode:
ALEAF Insurance (Official Child Care Genius Podcast Sponsor), Specializing in child care insurance) Contact Blake Sanders for more information: (972) 866-4065, blake@aleafinsurance.com  https://www.aleafinsurance.com/child-care
If you need help in your child care business, consider joining our coaching programs at Child Care Genius University. Learn More Here. https://childcaregenius.com/university