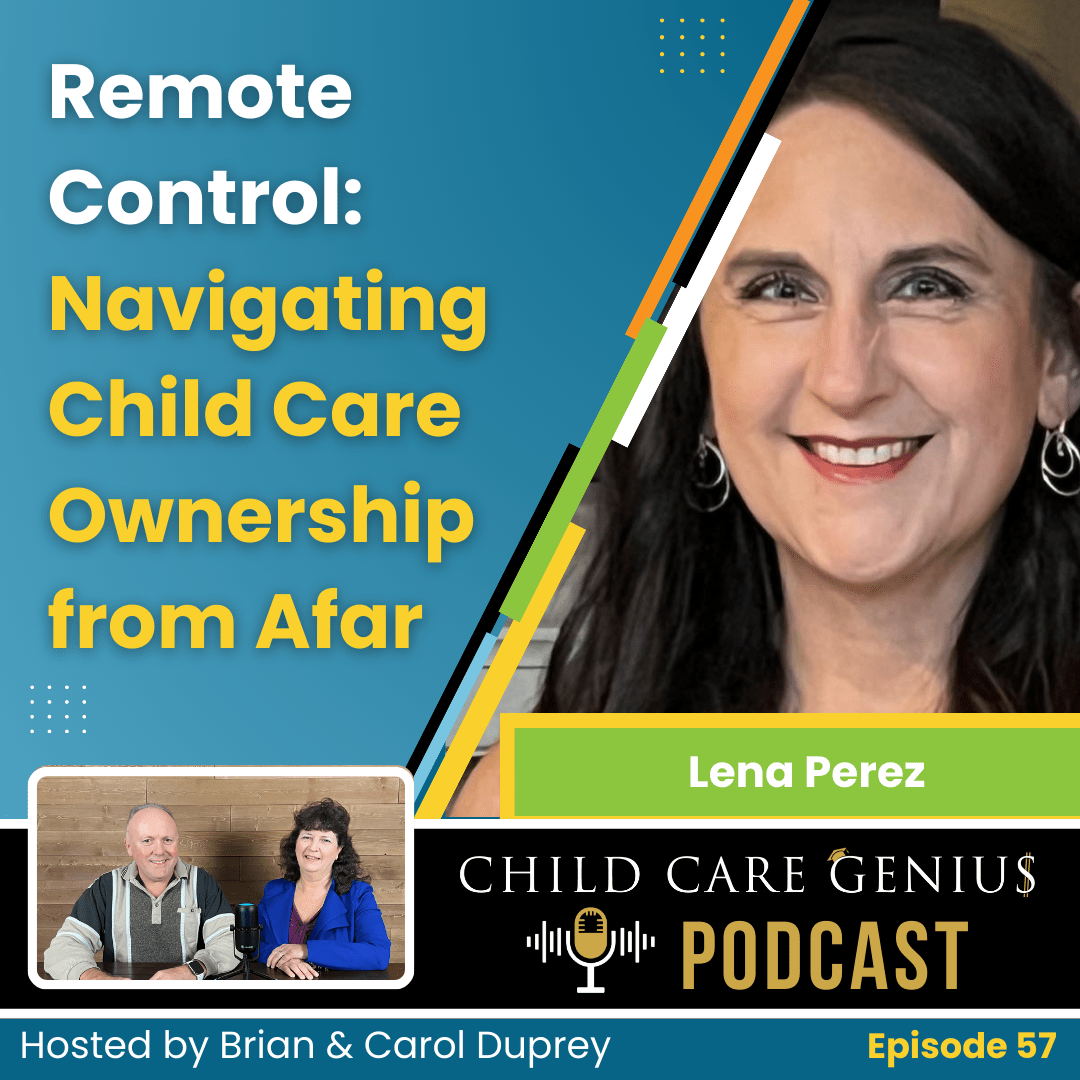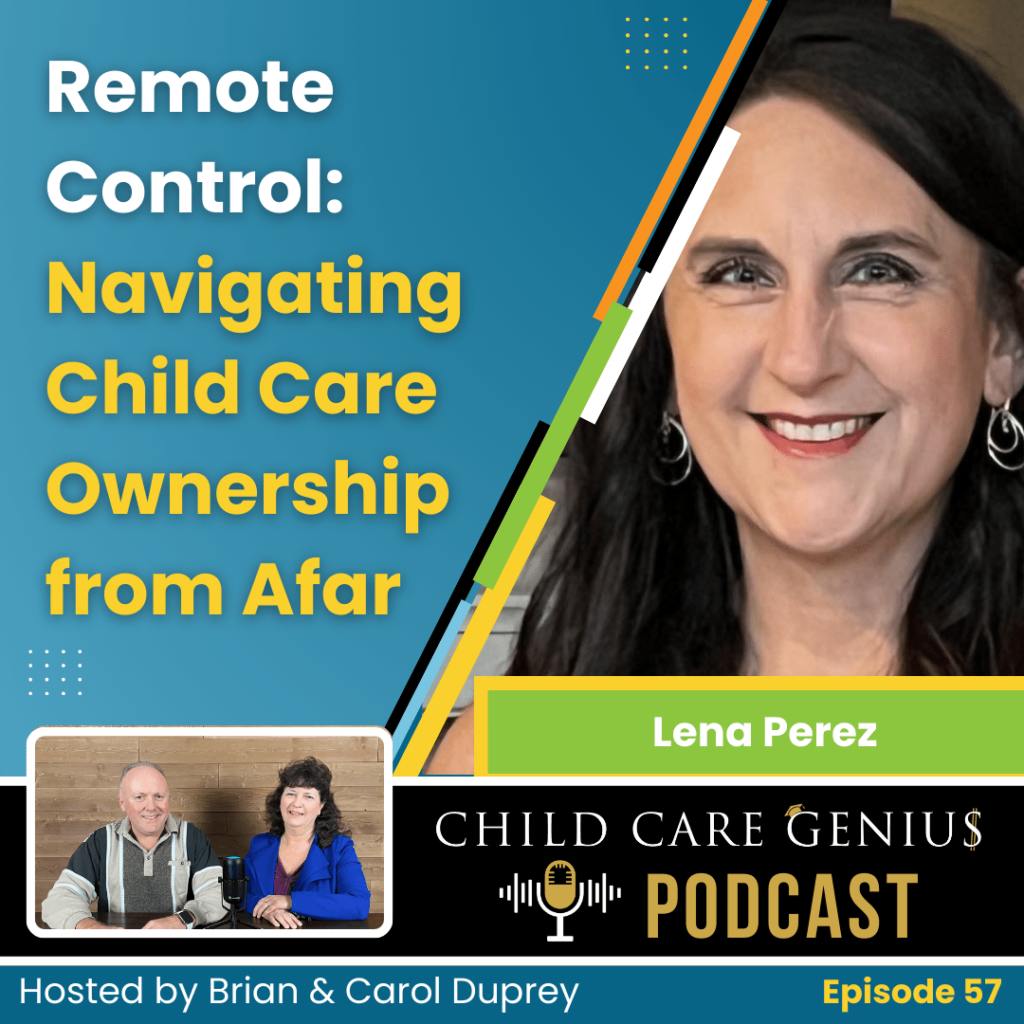 E57 - Remote Control: Navigating Childcare Ownership from Afar
Welcome to episode 57 of the Child Care Genius Podcast!
Today we are chatting with Lena Perez, a child care business owner based in Dallas-Fort Worth, Texas area.
We've had the pleasure of coaching Lena throughout her latest child care endeavors and could not be prouder of her success.
Lena's unique story revolves around being a remote owner with centers in Oregon. Yes, you heard it right – she manages child care centers from a distance! Tune in as we dive into the nitty-gritty of how she pulls off this impressive feat, discussing the systems she has in place and her journey in the child care industry.
Lena's journey began as a single mom, and she found her passion for child care while wanting to spend more time with her daughter. Starting with an in-home child care, she gradually expanded her business and now owns multiple centers. Lena highlights what set her centers apart from others is her profound dedication to taking care of her staff and creating a close-knit, supportive environment. Lena emphasizes the importance of finding a work-life balance and having a team that complements your strengths.
If you've ever been curious about owning a remote child care center, this episode is a must-listen! Lena's story is an inspiring testament to what's possible when you have the right mindset, systems, and support in place. Tune in to learn how to excel in the child care industry, even from miles away, and discover valuable insights on balancing business and personal life. Plus, gain a deeper understanding of Lena's unique approach to staff management and creating a thriving child care environment.
Mentioned in this episode:
ALEAF Insurance (Official Child Care Genius Podcast Sponsor), Specializing in child care insurance) Contact Blake Sanders for more information: (972) 866-4065, blake@aleafinsurance.com  https://www.aleafinsurance.com/child-care
If you need help in your child care business, consider joining our coaching programs at Child Care Genius University. Learn More Here. https://childcaregenius.com/university