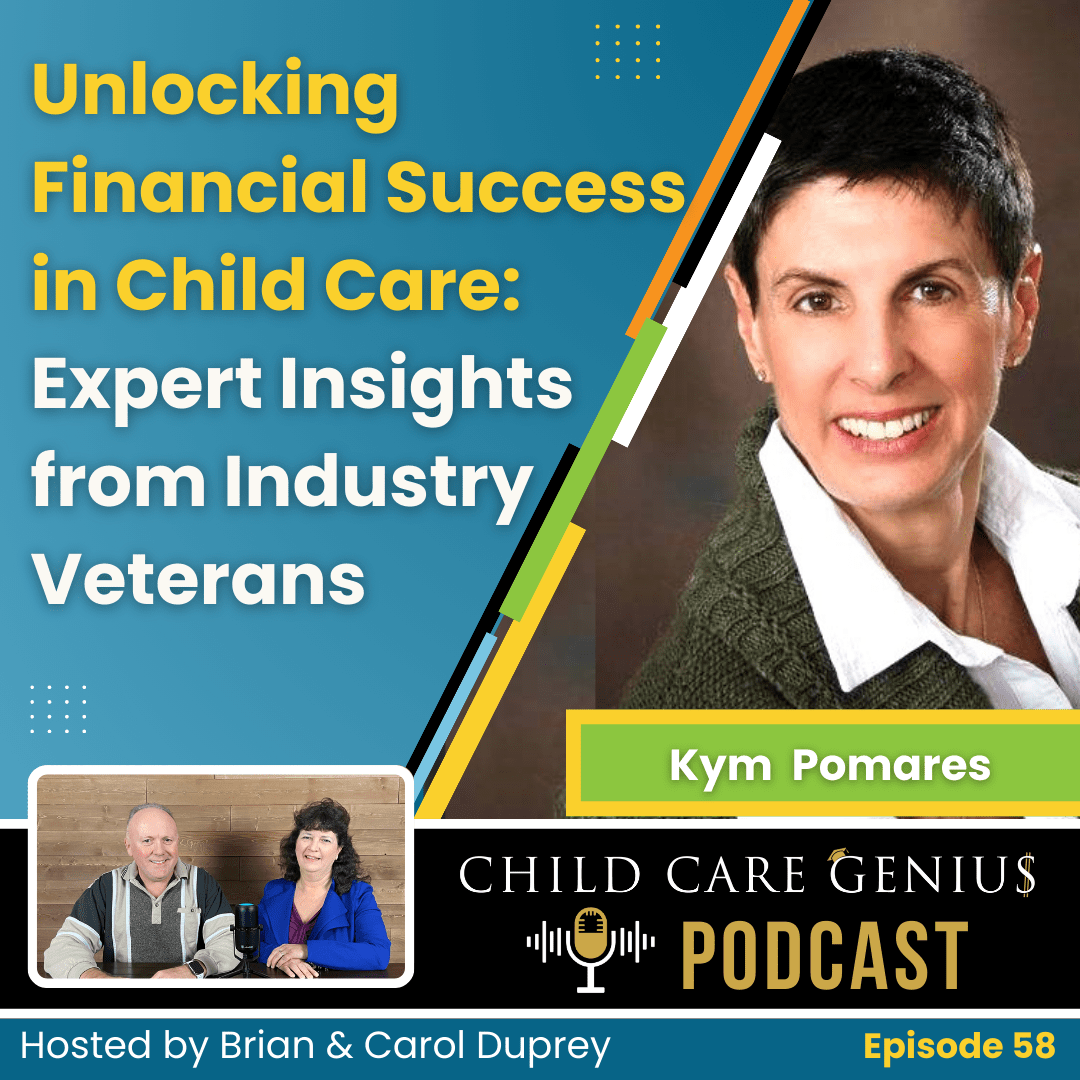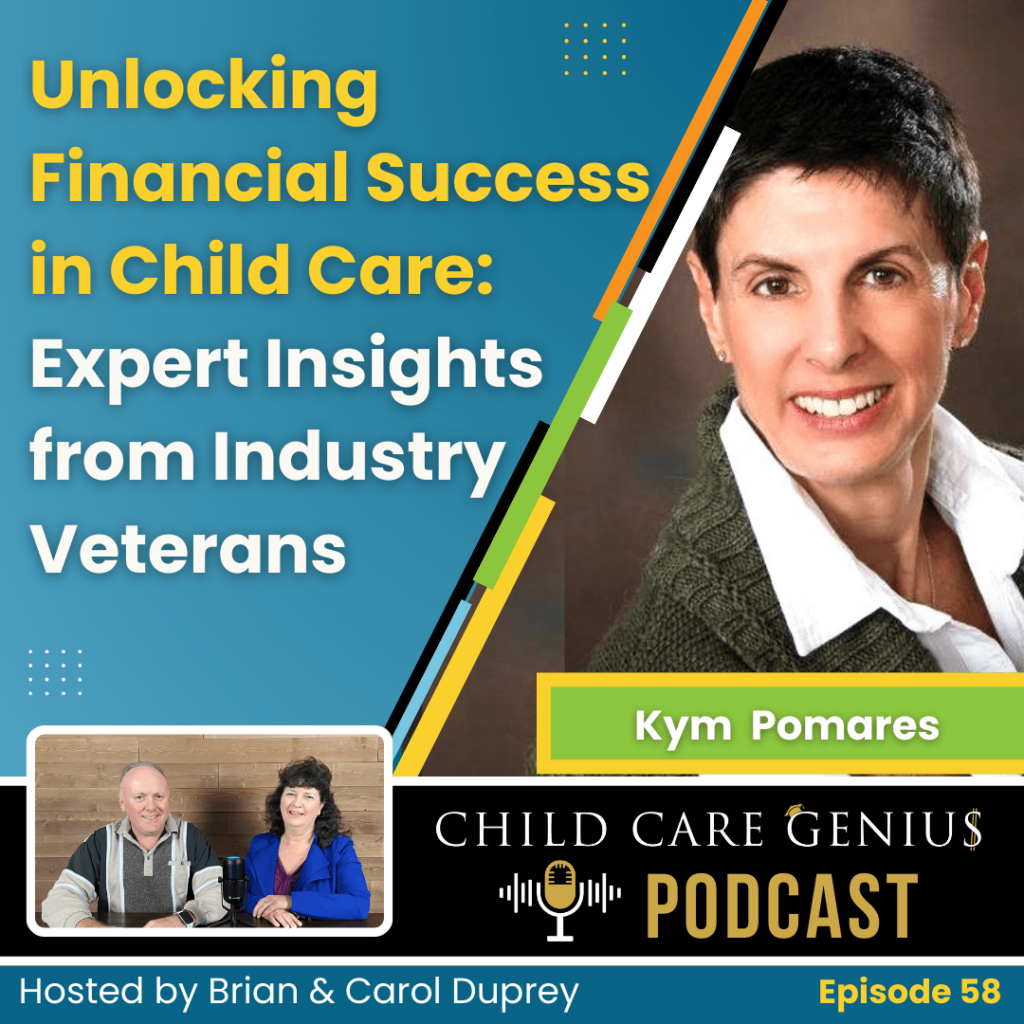 E58 - Unlocking Financial Success in Childcare: Expert Insights from Industry Veterans
Welcome to episode 58 of the Child Care Genius Podcast, where we've got a surprise guest host! CCGU Professor Kym Pomares, joins coach Brian Duprey in beautiful central Maine where they discuss Kym's incredible 30 year journey of starting and running a preschool to selling it after three decades.
Kym shares how she navigated and overcame several financial hardships and how coaching helped turn it into a thriving business, allowing her to exit her business for a huge payday. Kym's insights into the importance of knowing your numbers and the power of tracking and managing your finances effectively are absolutely invaluable.
In this episode, you'll learn the importance of seeking help when your child care business is struggling, and how one-on-one coaching can provide the personalized guidance you need. Kym and Brian also tease their upcoming financial-focused sessions at the Child Care Genius University's Leverage Conference in Jamaica. If you're a childcare business owner looking to overcome financial challenges, gain control of your numbers, and experience those "aha" moments, this episode is a must-listen. 
During this engaging conversation, Kym and Brian reflect on the joy of coaching and the incredible satisfaction that comes from helping child care center owners emerge from their struggles. They both understand the unique challenges child care owners face, having experienced financial ups and downs themselves. Their passion for aiding others in achieving financial stability and success shines through, making this episode a source of inspiration and valuable insights. Don't miss out on this opportunity to level up your child care game and make strides towards financial security and fulfilling your entrepreneurial dreams.
To Contact Kym Pomares:
Mentioned in this episode:
ALEAF Insurance (Official Child Care Genius Podcast Sponsor), Specializing in child care insurance) Contact Blake Sanders for more information: (972) 866-4065, blake@aleafinsurance.com  https://www.aleafinsurance.com/child-care
If you need help in your child care business, consider joining our coaching programs at Child Care Genius University. Learn More Here. https://childcaregenius.com/university