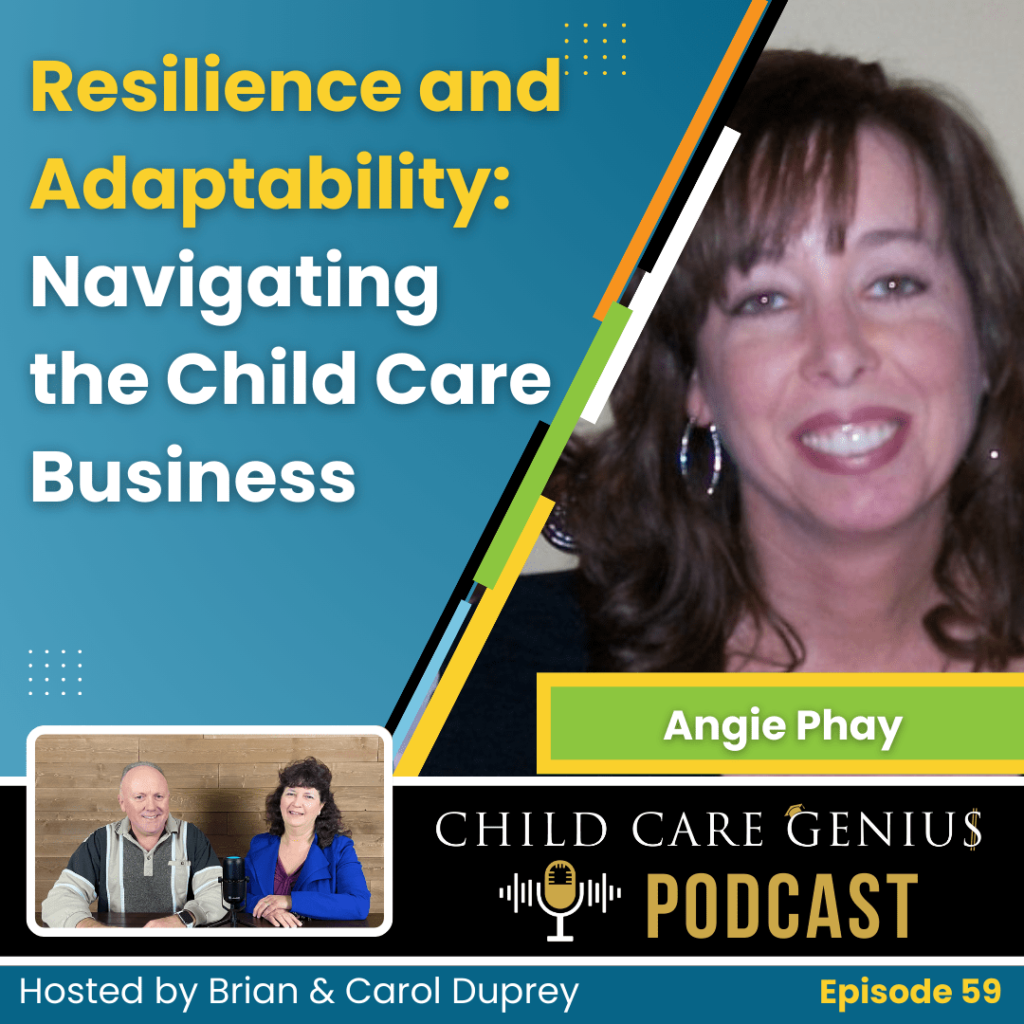 E59 - Resilience and Adaptability: Navigating the Child Care Business
Welcome to episode 59 of the Child Care Genius Podcast! Our guest, Angie Phay, is a remarkable entrepreneur who found herself in the child care field quite unexpectedly. Angie's story is a testament to the twists and turns life can take, and it's a must-listen for anyone in the child care industry.
Despite never intending to work with children due to her childhood experiences, she eventually discovered her calling. Starting with a child care center director role, Angie embarked on a journey that led her to create a thriving business with five locations in Tennessee. Her story is a testament to adaptability, the power of resilience, and the importance of seizing opportunities that life presents unexpectedly.
In this episode, we'll also explore how Angie's experiences with Child Care Genius University and personalized coaching from Brian and Carol Duprey have played a pivotal role in her business's transformation. Listen in as Angie shares her takeaways from her first CCG site visit. Whether you're a seasoned child care business owner or just entering the field, Angie's unique journey and the wisdom she shares make this episode an invaluable resource. Don't miss out on this inspiring tale of seizing unforeseen opportunities and turning them into success!
Mentioned in this episode:
ALEAF Insurance (Official Child Care Genius Podcast Sponsor), Specializing in child care insurance) Contact Blake Sanders for more information: (972) 866-4065, blake@aleafinsurance.com  https://www.aleafinsurance.com/child-care
If you need help in your child care business, consider joining our coaching programs at Child Care Genius University. Learn More Here. https://childcaregenius.com/university