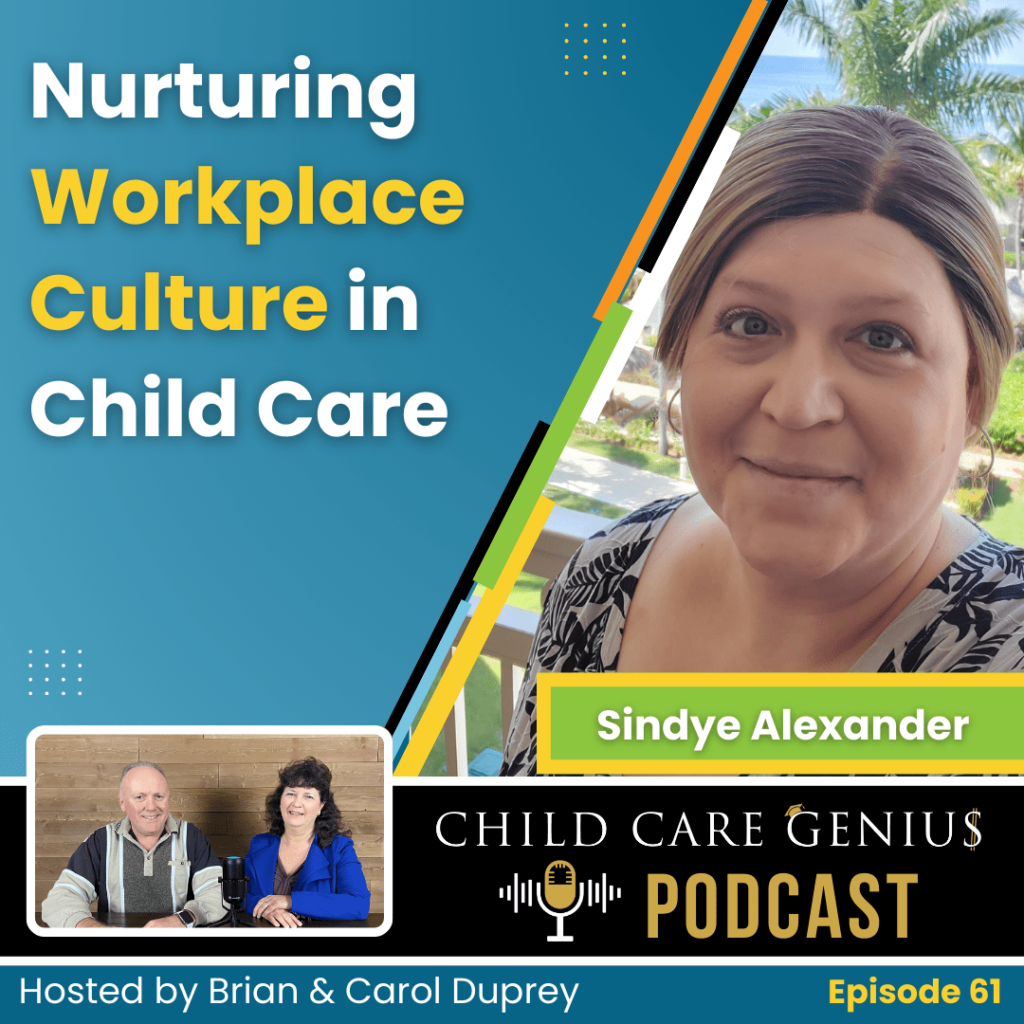 E61 Nurturing Workplace Culture in Child Care
Welcome to episode 61 of the Child Care Genius Podcast! While Brian is away this week, Carol has stepped in to keep the inspiration flowing, all while surprising Brian with this episode.
Our guest on the podcast today is the dynamically talented Sindye Alexander of Child Care Genius University.
Tune in as Sindye and Carol chat about the recent CCG Leverage conference, where like-minded child care geniuses gathered to share insights, network, and spark new ideas.
The conference wasn't just about child care business – it was about building relationships and fostering connections with other child care owners.
In this episode they also explore the essence of workplace culture, a topic Sindye and Carol are both deeply passionate about. They debunk some common myths and share valuable tips on how to create a thriving atmosphere within your child care center. From genuine relationships to personalized training and the art of constructive conversations, they share a few secrets to building a motivated and inspired team.
Sindye notes one of the most fulfilling aspects of her job at Child Care Genius is the opportunity to make a real difference. The collaboration with Brian and the Child Care Genius team allows her to shape a positive impact not only on child care businesses but also on children, parents, and the broader community. So, if you're a child care professional seeking inspiration and practical advice, you're in the right place! Dive into this episode, stay tuned, and stay inspired!
Mentioned in this episode:
ALEAF Insurance (Official Child Care Genius Podcast Sponsor), Specializing in child care insurance) Contact Blake Sanders for more information: (972) 866-4065, blake@aleafinsurance.com  https://www.aleafinsurance.com/child-care
If you need help in your child care business, consider joining our coaching programs at Child Care Genius University. Learn More Here. https://childcaregenius.com/university