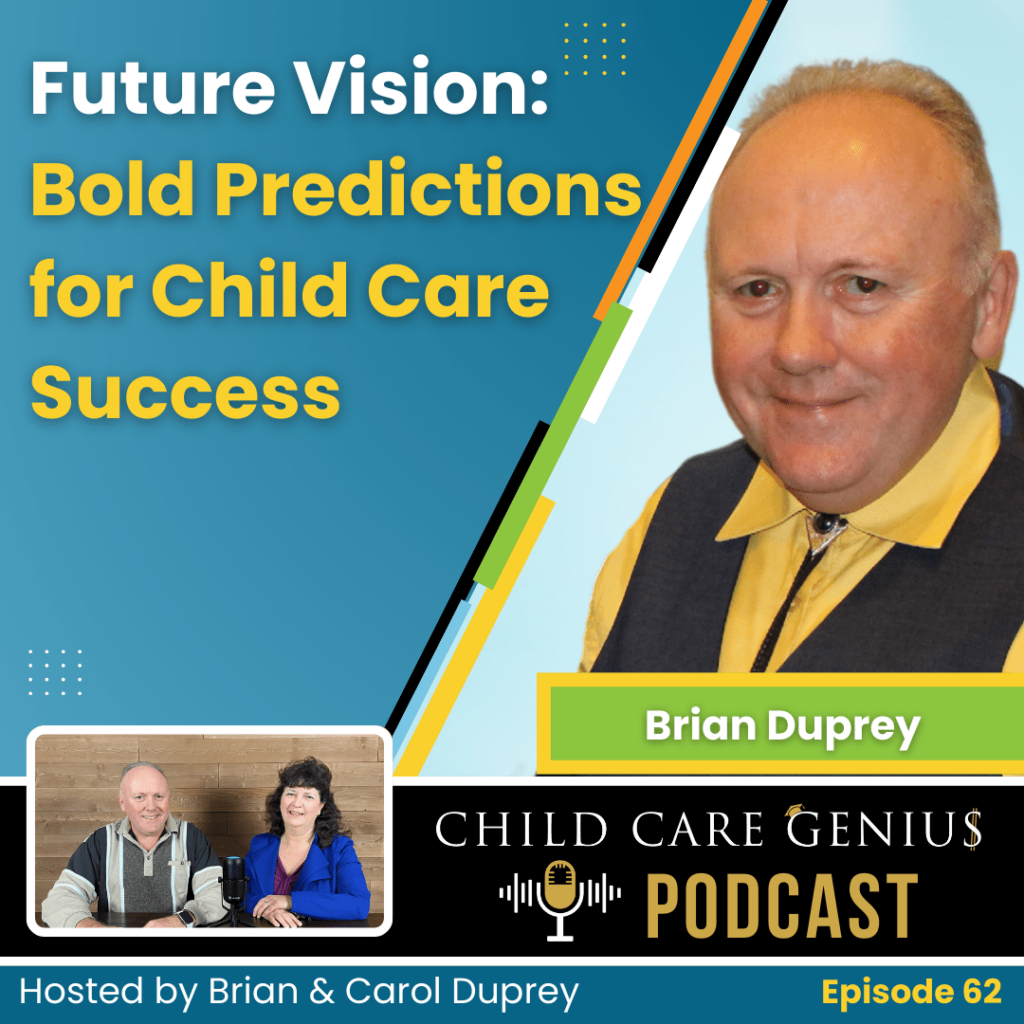 E62 Future Vision: Bold Predictions for Child Care Success
Welcome to Episode 62 of the Child Care Genius Podcast!  I'm flying solo today as Carol takes a break. In this episode, I take a deep dive into the future, sharing my 2024 predictions on the economic landscape for child care businesses. 
As professional child care owners, it's crucial to stay ahead of the curve, and I'm here to provide insights and strategies to help you navigate the upcoming challenges with a positive outlook. 
We explore the impact of grant money in the child care sector post-COVID, discussing how it has both supported and artificially sustained centers in the market. While the prospect of an economic downturn might seem daunting, I shed light on the opportunities it presents for strategic child care owners. I emphasize the importance of financial preparedness and share valuable tips on weathering the storm, emerging stronger and more resilient.
Tune in as I discuss real estate investments and how the market fluctuations could create a favorable environment for expansion. It's not just about surviving; it's about thriving amidst change. At Child Care Genius, we are committed to empowering child care entrepreneurs. We're here to help you navigate the complexities and come out on top. Stay proactive, stay positive, and let's conquer the future together!
Mentioned in this episode:
ALEAF Insurance (Official Child Care Genius Podcast Sponsor), Specializing in child care insurance) Contact Blake Sanders for more information: (972) 866-4065, blake@aleafinsurance.com  https://www.aleafinsurance.com/child-care
If you need help in your child care business, consider joining our coaching programs at Child Care Genius University. Learn More Here. https://childcaregenius.com/university