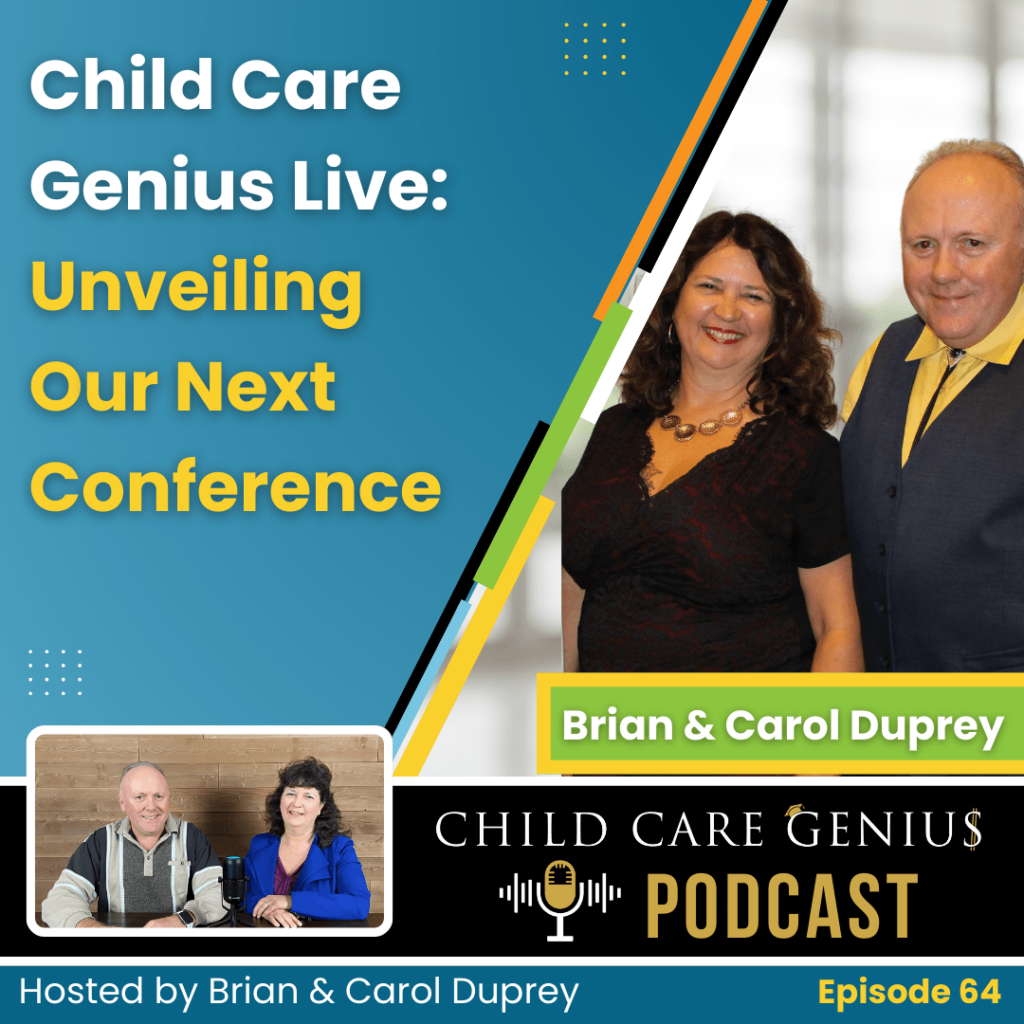 E64 Child Care Genius Live: Unveiling our Next Conference
Welcome to episode 64 of the Child Care Genius Podcast! We're thrilled to be back on the podcast together, especially since Carol and I have something incredibly exciting to share! Picture this: the sun-kissed vibes of Las Vegas, a group of passionate child care professionals, and an event that's set to change the game in our industry.
In this episode, I'm giving you an exclusive sneak peek into what awaits you at the Child Care Genius Live Conference in April 2024. We're talking poolside coaching sessions, groundbreaking networking opportunities, and an atmosphere that's all about growth and connection. Unlike other conferences, we promise no annoying sales pitches or distractions. It's all about learning and connecting. Owners and directors, we've got tailored experiences just for you. Separate rooms for in-depth learning, specialized owner content, and advanced leadership courses for directors. 
I won't spill all the details here, but let me just say, this conference isn't just an event; it's an experience designed to elevate your child care business in ways you've never imagined. Listen in as we give you an advanced scoop on the Child Care Genius Live Conference itinerary, and invite you to be a part of something truly extraordinary.
Tickets are now on sale at childcaregenius.com, and remember, space is limited! Join us for an unforgettable experience, learn from the best in the industry, and make connections that will last a lifetime. We can't wait to see you there! Tune into this podcast episode for more details.
Mentioned in this episode:
ALEAF Insurance (Official Child Care Genius Podcast Sponsor), Specializing in child care insurance) Contact Blake Sanders for more information: (972) 866-4065, blake@aleafinsurance.com  https://www.aleafinsurance.com/child-care
If you need help in your child care business, consider joining our coaching programs at Child Care Genius University. Learn More Here. https://childcaregenius.com/university