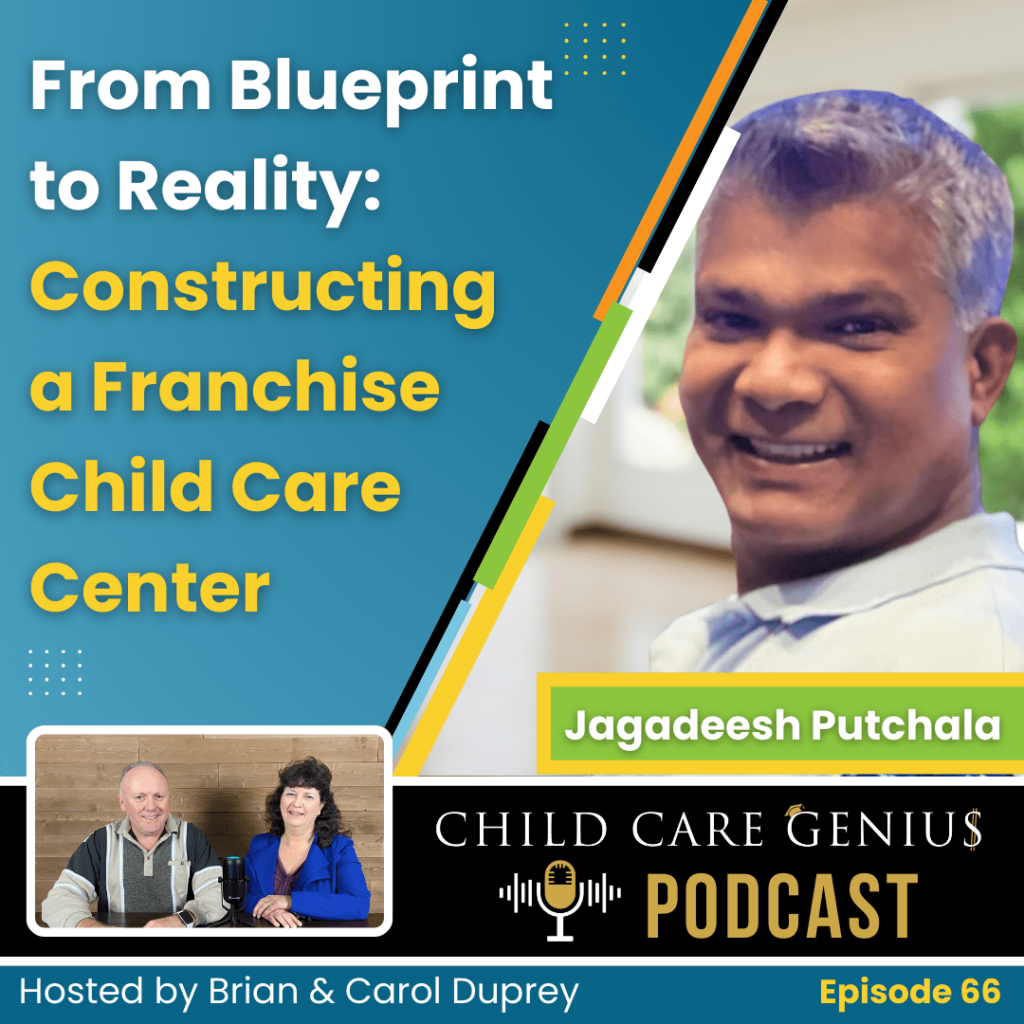 E66 From Blueprint to Reality: Constructing a Franchise Child Care Center
Welcome to the Child Care Genius Podcast 66, where this month we are spotlighting men in the child care industry. In this episode, we had the pleasure of chatting with Jagadeesh Putchala, the owner of Children's Lighthouse of Chantilly, located in scenic Loudoun County, Virginia. Tune in as Jagadeesh shares his journey into the child care business, a path less traveled by men in the industry.
With a passion for providing a nurturing environment for children; Jagadeesh, with the encouragement of his wife, embarked on the adventure of opening his first child care center. Their love for kids and dedication to quality education led them to choose Children's Lighthouse, a franchise that resonated with their family-oriented values. Despite facing setbacks and challenges, including permit issues and supply chain delays, Jagadeesh persevered through the three-year-long construction process, showcasing his patience and determination.
In our conversation, Jagadeesh emphasizes the importance of careful decision-making in choosing reliable partners and vendors, a lesson he learned along the way. With the guidance of CCG coaching and the support of his wife, Jagadeesh navigated the complexities of starting a childcare center, ensuring that Children's Lighthouse of Chantilly becomes a beacon of quality education in the community.  Tune in to hear all the exciting details about the center's grand opening! Join us in celebrating Jagadeesh's venture into the rewarding child care field. 
To Contact Jagadeesh Putchala:  https://childrenslighthouse.com/chantilly
Mentioned in this episode:
ALEAF Insurance (Official Child Care Genius Podcast Sponsor), Specializing in child care insurance) Contact Blake Sanders for more information: (972) 866-4065, blake@aleafinsurance.com  https://www.aleafinsurance.com/child-care
If you need help in your child care business, consider joining our coaching programs at Child Care Genius University. Learn More Here. https://childcaregenius.com/university