Plan the
ULTIMATE
Teacher Appreciation Week with Our Genius Guide!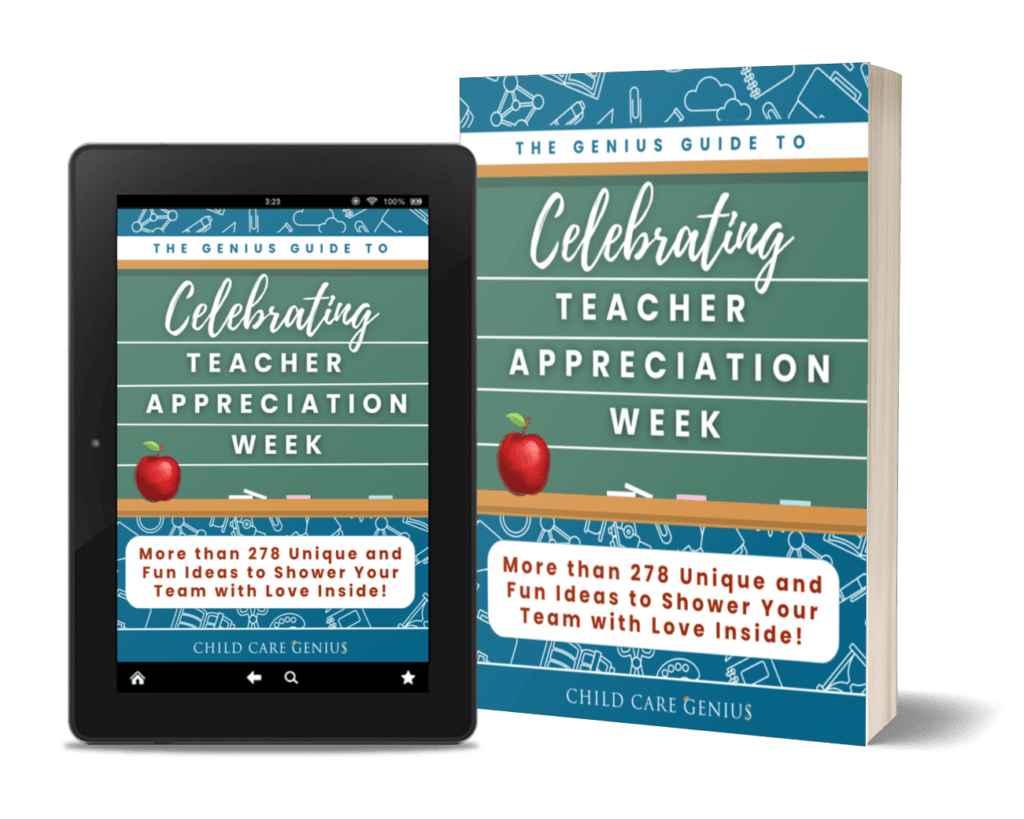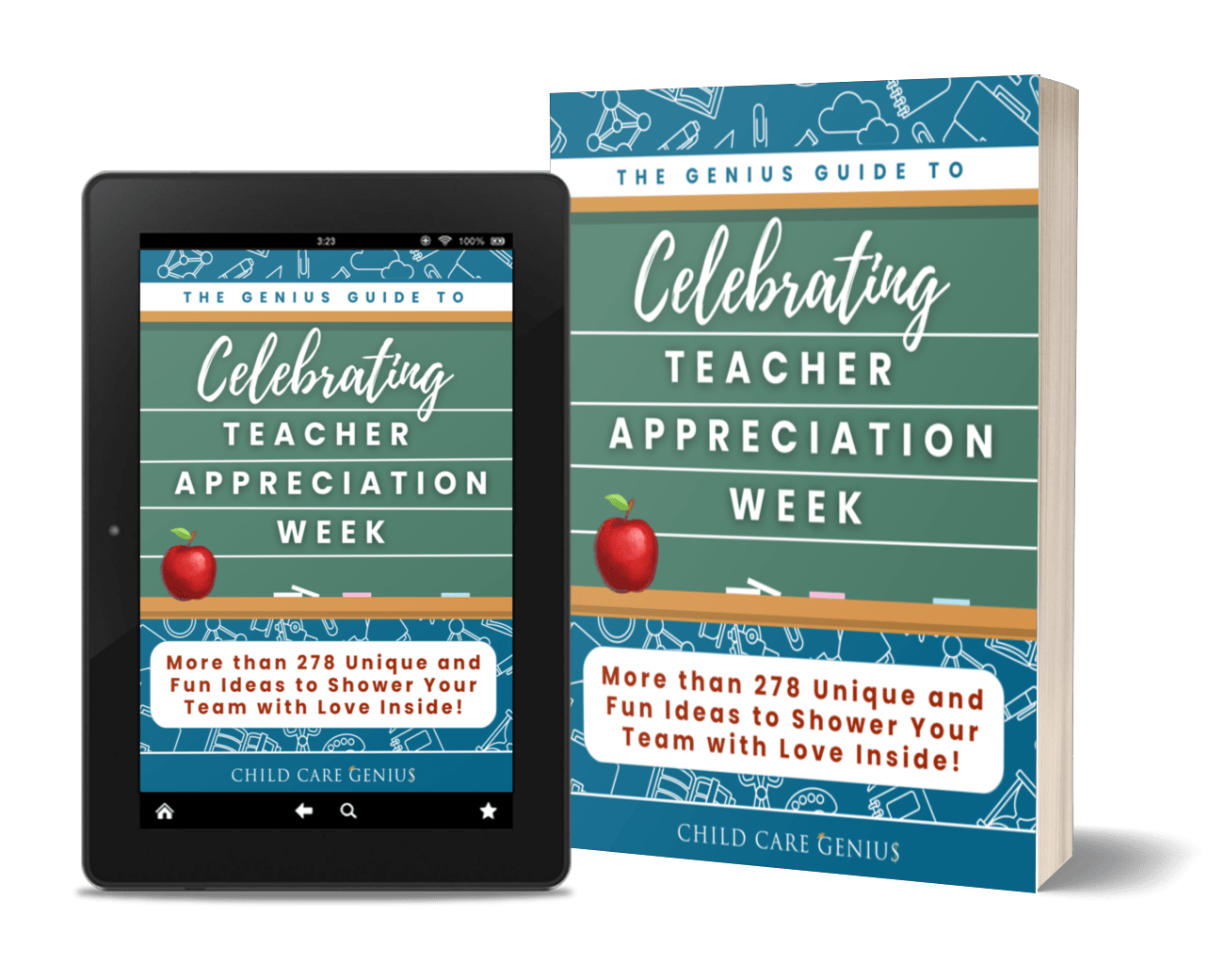 With over 278 creative ideas, our ebook covers everything from food celebrations to dress-up days to gift baskets and more.
Tell Us Where to Send Your FREE Report and We'll Deliver it to Your Inbox Instantly!
As a child care business owner, you know that your teachers are the heart and soul of your business.
That's why it's so important to find ways to recognize and appreciate them for all their hard work and dedication.
Our new eBook is the ULTIMATE GUIDE to celebrating Teacher Appreciation Week in a big way. Download Now!
* When you sign up to download our free report, we will also add you to our regular mailing list and you'll get our weekly newsletter. While we hope you will stay connected, you can unsubscribe at anytime.
You'll find inspiration for celebrations that are fun, easy to plan, and will make your teachers feel valued and appreciated. And by building a positive workplace culture, you'll be able to retain your teachers longer and create a team that's passionate about their work.
Over 38 Decorating Ideas to Inspire, Energize, and Share the Love
Easy Planning with our 16 Gift Basket and Survival Kits Ideas to Show Our Gratitude
Looking for One-of-a-Kind Personalized Gifts for Our Unique Teachers? We've Got 6 Pages of Ideas iInside.
Fun and Engaging Ways to Recognize Your Team on Social Media!
Sweet Surprises and Yummy Meal Celebrations to Say Thank You to Our Amazing Teachers!
Ideas for Note-Worthy Written Ways to Thank and Recognize Our Teachers Dedication and Contributions.
Ideas for Working Together and Giving Back to Your Local Community as a TEAM
Celebrate Your Dedicated Teachers Outside of Work with Fun Activities and Celebrations
Several FREE and Inexpensive Ways to Collaborate with Parents to Celebrate Your Teachers
Teacher Appreciation Made Easy: Take the Work Out of Planning and Follow Our DFY Schedule for a Memorable Week
Don't Forget a Thing - We've Included Planning Worksheets to Help You Prep for an Amazing Week
And MORE..... What are You Waiting for? Download this eBook Now!