Develop
Mindset Habits
For Success!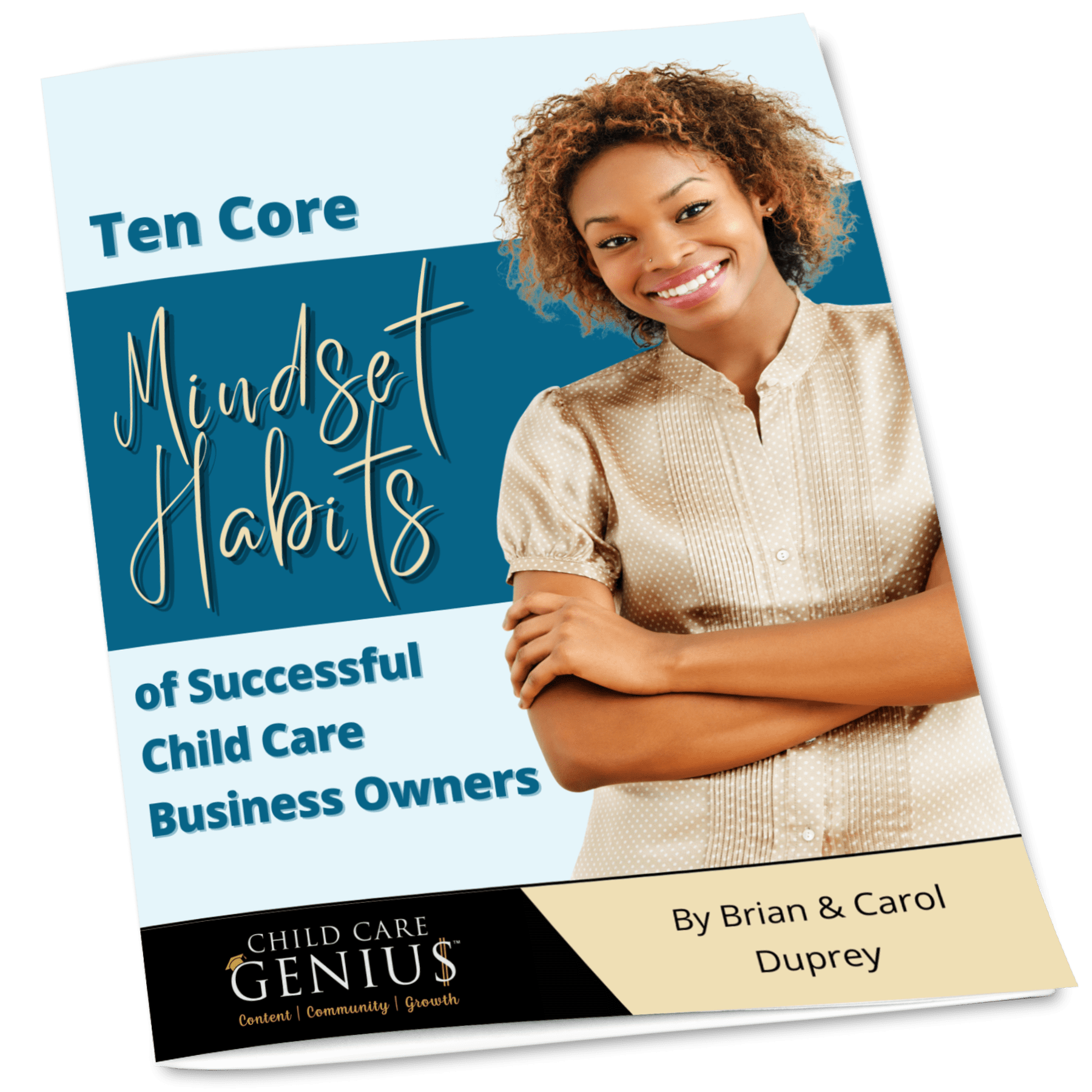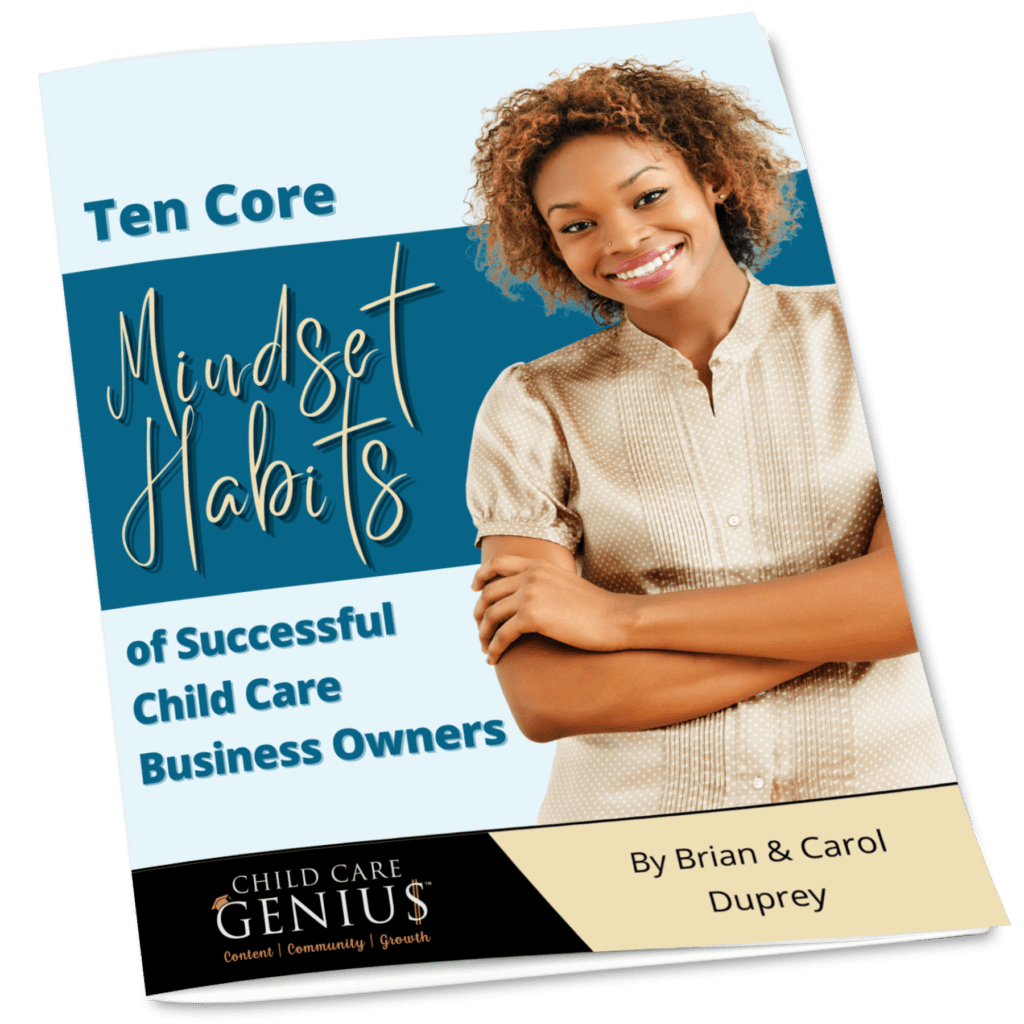 We created this report for one simple reason:
Building your business without the proper mindset is like trying to run a marathon wearing a 100-pound weight belt.
You may eventually get to the end, but it will take you ten times as much time and you will be completely worn out when you get there.
Tell us where to send your FREE report and we'll deliver it to your inbox instantly!
Carol and I

have been through it all with the ten centers we've opened over the past 25 years, and have a ton of valuable experience to share with you.
We've learned how important your mindset is in all areas of life, including your business.
In fact, we'd say that it is impossible to succeed in a child care business without the proper mindset.
We have compiled these ten core mindset habits to help you achieve your child care goals much faster, be a much happier person, and truly enjoy the journey.
* When you sign up to download our free report, we will also add you to our regular mailing list and you'll get our weekly newsletter. While we hope you will stay connected, you can unsubscribe at anytime.
One sure fire tip to start every day with positive energy - while compounding your time.
A simple strategy to tease your brain into helping you achieve your goals faster.
The #1 natural way to release more endorphins into your system, promoting an overall sense of well-being.
An effective strategy that is guaranteed to pull you out of the dumps when you are having a bad day.
How to gain mental clarity, increase your energy, decrease stress, and sleep better.
How to condition your brain to think more highly of yourself with this simple trick.
How to stimulate your brain with successful thoughts that will manifest in action the rest of your life.
Several catch phrases and daily affirmations that will change your life.
And more..... what are you waiting for? Download this FREE report now!