Discover Your
Unique Genius
with our Free Exercise!
Don't let chaos hold you back from the success you deserve.
Download our Unique Genius Exercise now and embark
on a journey of purposeful growth and achievement.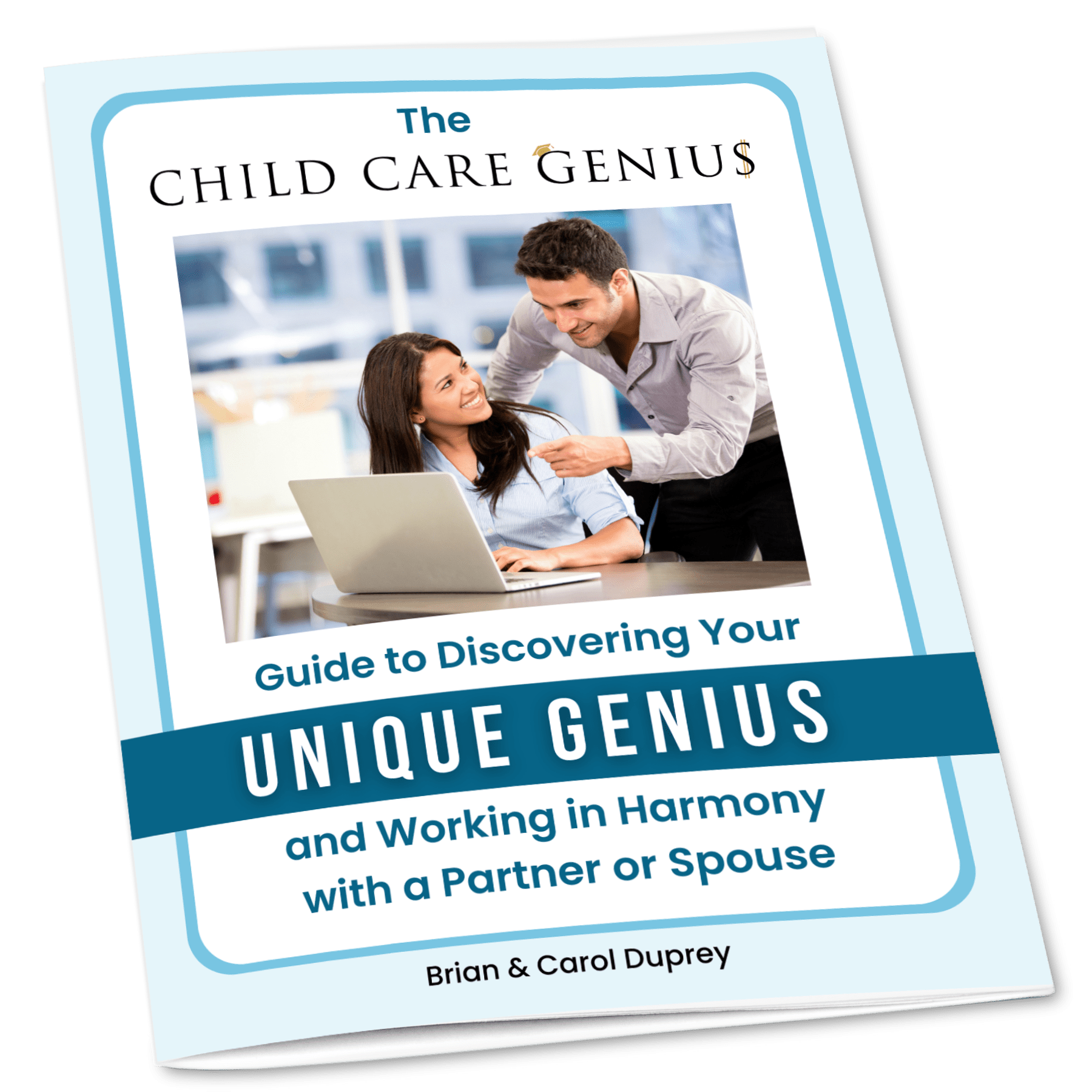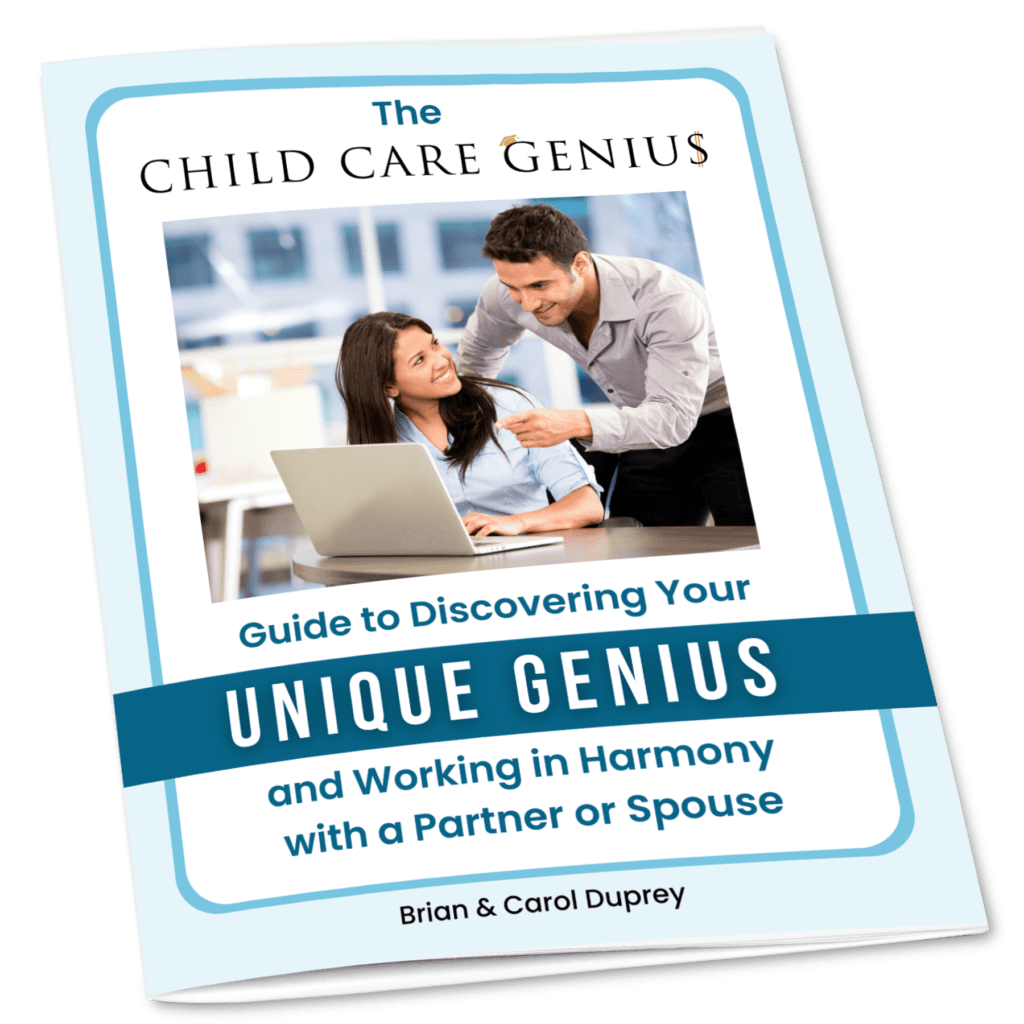 At Child Care Genius, our primary goal is to empower child care business owners like you to achieve remarkable success. We understand the challenges you face in increasing revenue, streamlining operations, and creating thriving businesses that offer exceptional care and education to countless families.
However, operating in chaos and constantly improvising can hinder your progress. That's why we're here to help you break free from the overwhelming uncertainty.
Introducing our Unique Genius Exercise—a powerful tool designed to provide you with unparalleled clarity. By engaging in this exercise, you'll gain a profound understanding of your unique strengths and uncover precisely what actions you need to take to reach your goals.
Dig in to What it Means to Have a True Partnership and Run Your Business in Harmony.
Discover Your Unique Genius and how to Work ONLY on High-Level Activities.
Determine Your Lanes of Responsibility (with your Spouse, Business Partner, or Admin Team).
Decide What to Delegate to other members of your team, or a virtual assistant.