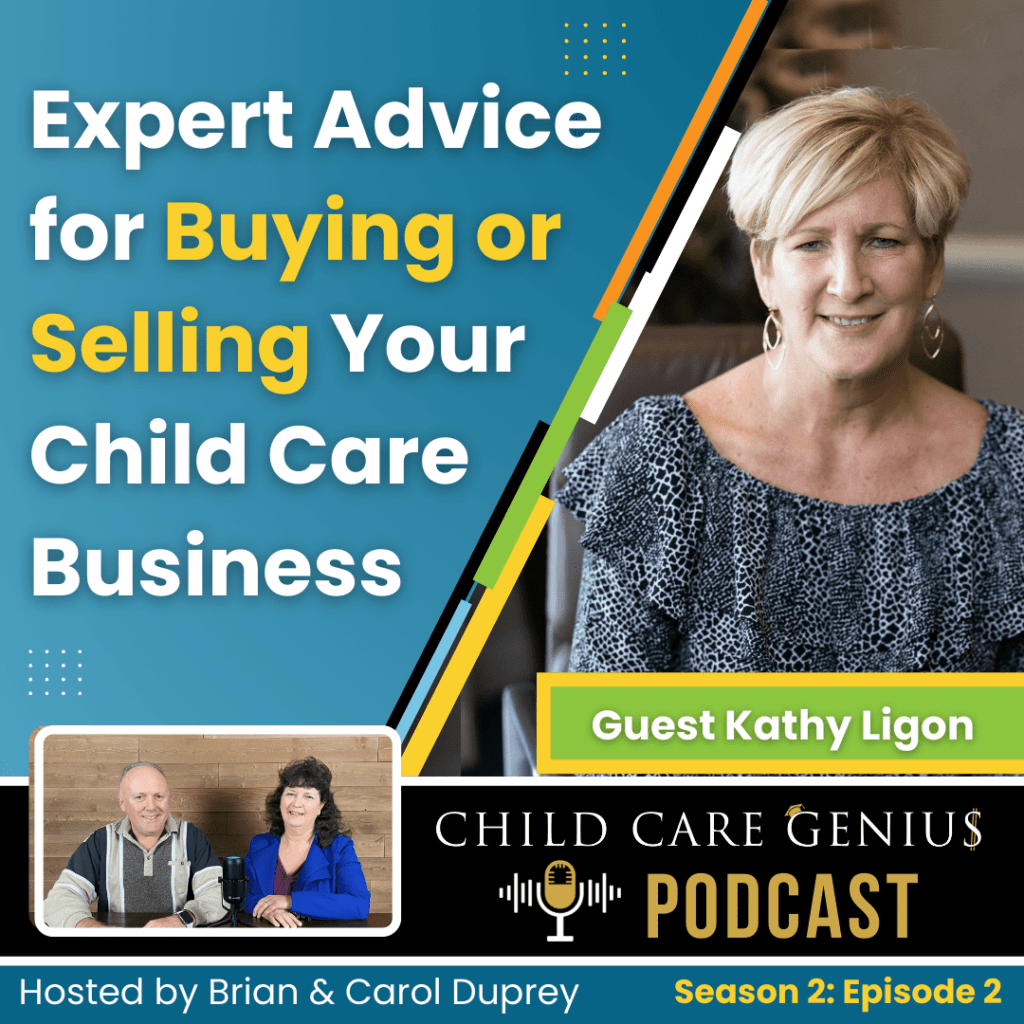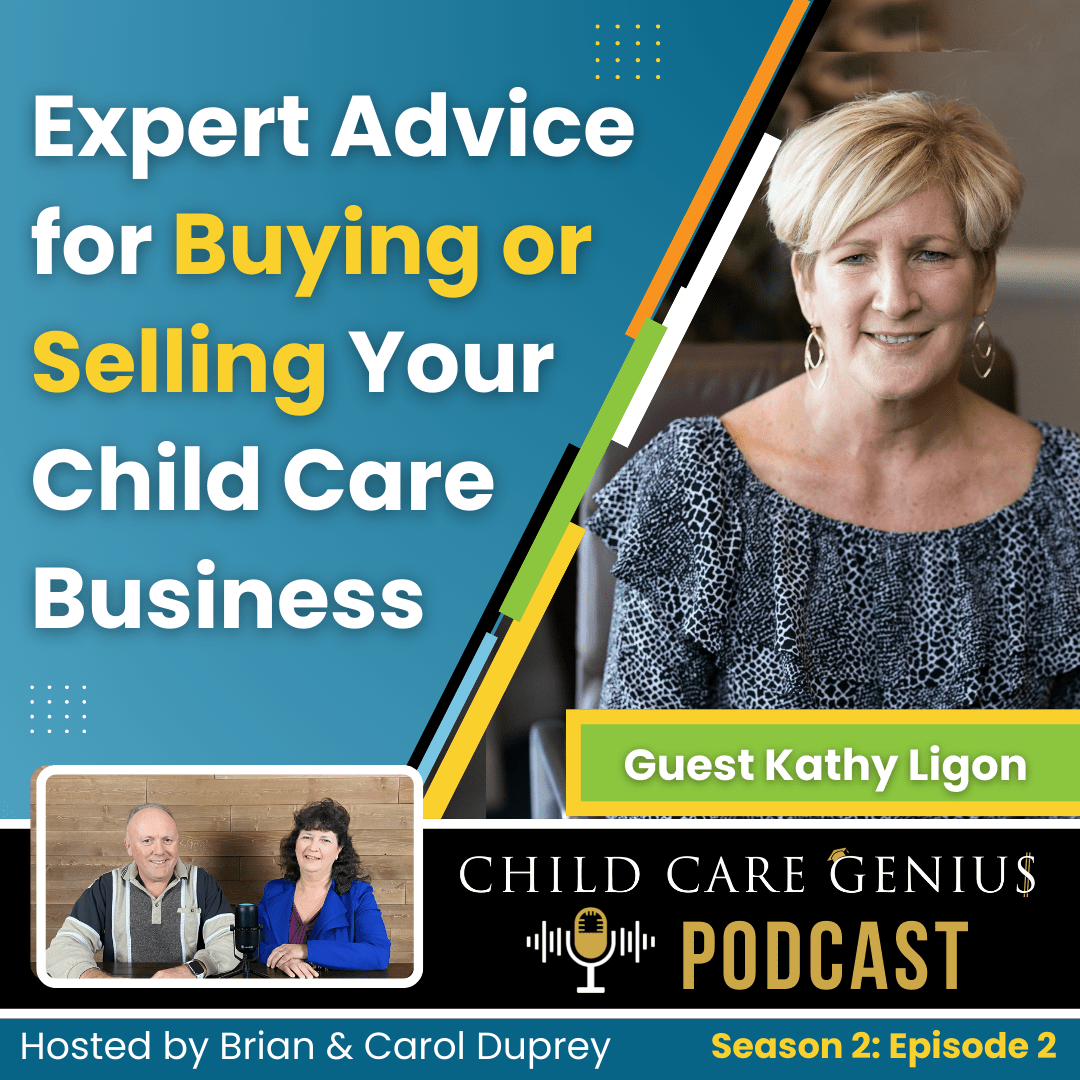 S2 E2 Expert Advice for Buying or Selling Your Child Care Businesses
We are thrilled to welcome back Kathy Ligon, Founder and CEO at Hinge Early Education Advisors to the podcast. You can also catch more from Kathy on Season 1 Episode 6 of our podcast, which was one of our most popular episodes. 
Trained as a public accountant, Kathy has a unique 36-year background in educational operations. 
In 2003, Kathy started her own early education transaction advisory firm—providing unmatched support to the private early education sector by matching buyers with sellers. To date, she has led to the successful transactions of more than 200 early education businesses.
The primary ways Kathy and her team help child care business owners are either to help them grow their company or exit their company. Today Kathy joins us to discuss buying and selling a child care business.
Kathy talks specifically about three things you should be doing to prepare to sell your school if you want to get top dollar. She shares the process for listing your business for sale, and talks about the 4 big mistakes owners make when selling their schools. There are also a few tidbits about international buyers, the aggressive buyers market currently at play, the pool of over 500 reputable buyers the Hinge team works with, and how confidentiality during the buying/selling process can make all the difference.
Tune in to hear the answer to this week's listener question:  
Dear Brian and Carol: After 25 years in the business I am tired and ready to sell, how do I list my business for sale without my parents freaking out and my employees abandoning me?
Simone from KS
(Guest expert, Kathy Ligon, answers this question live, tune in to hear her answer.)
If you'd like to connect with Kathy visit HIngeadvisors.com or email Kathy at kligon@hingeadvisors.com.