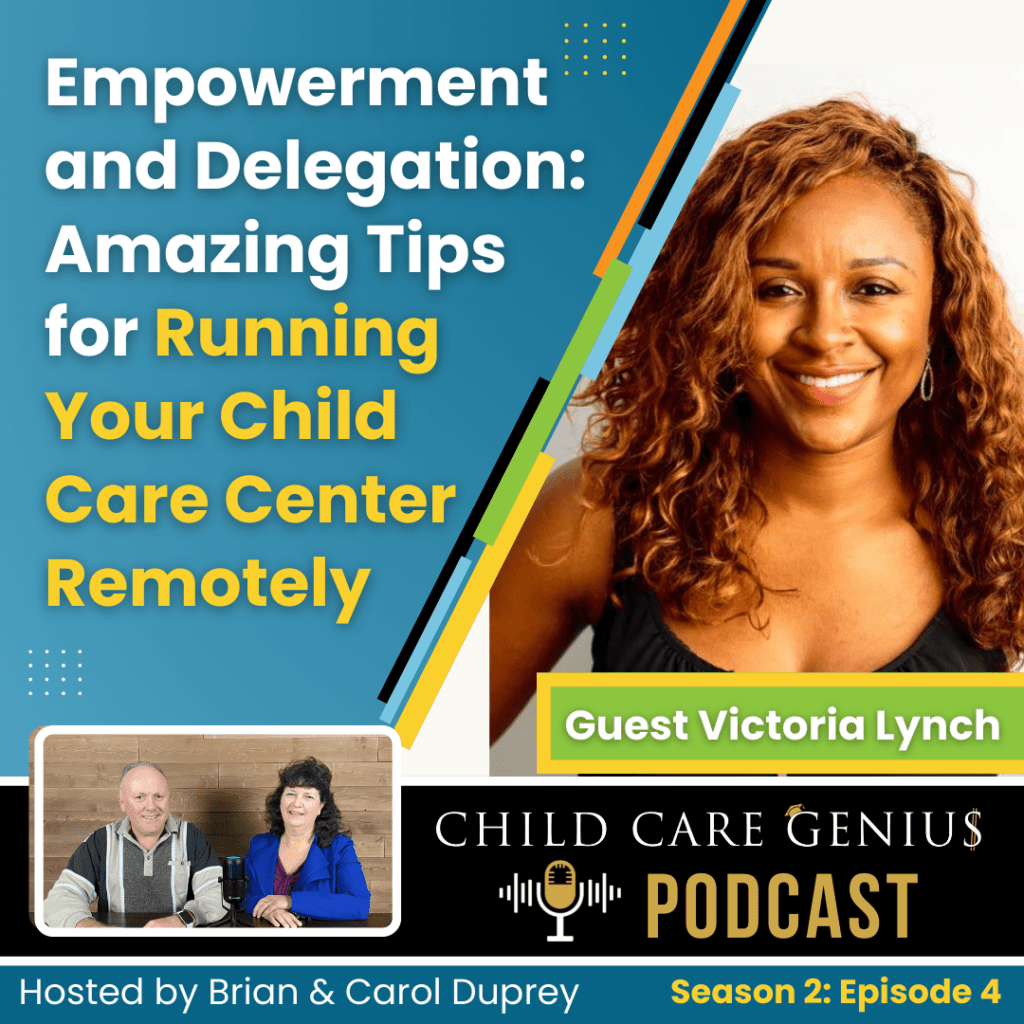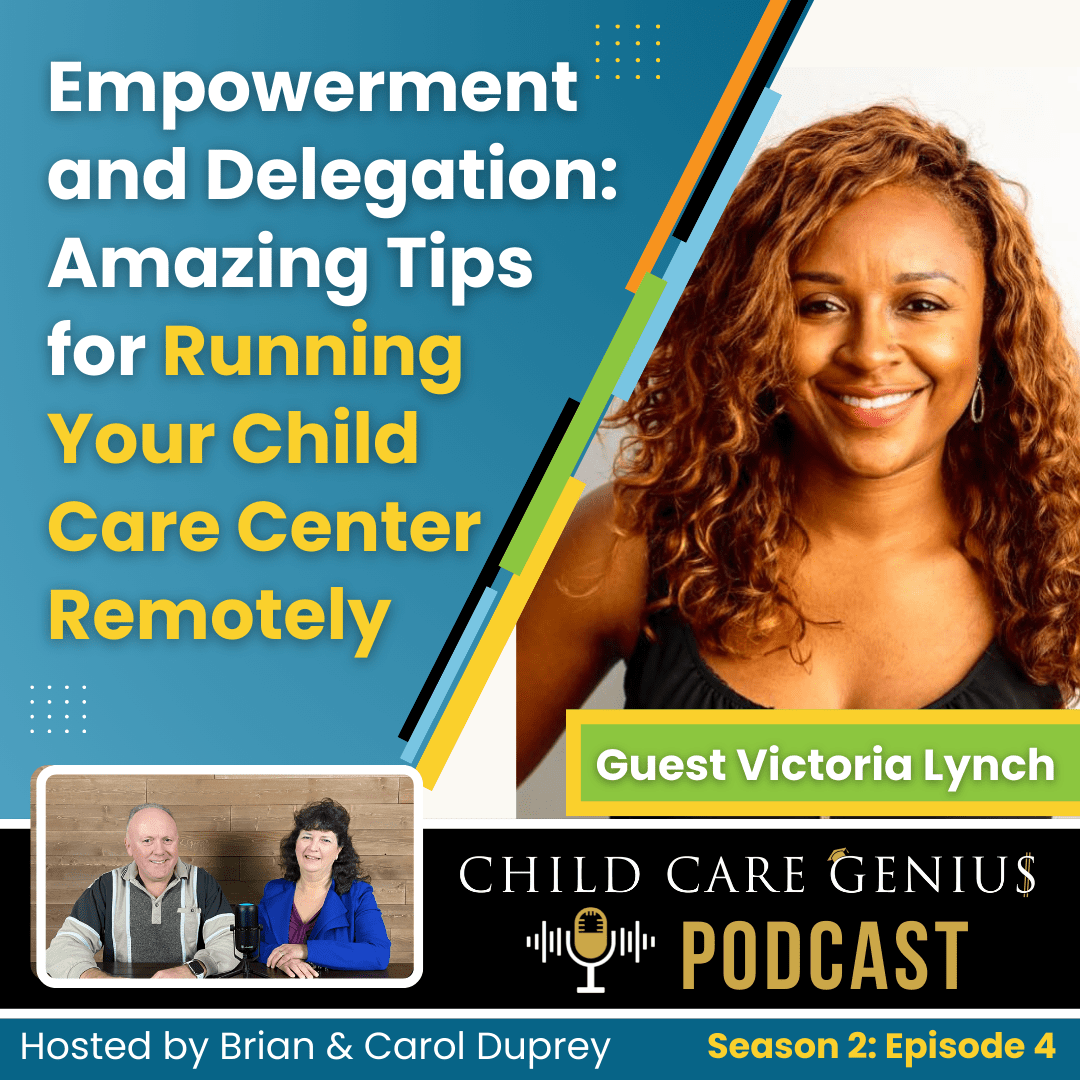 S2 E4: Empowerment and Delegation: Amazing Tips for Running Your Child Care Center Remotely
Have you ever wondered, "How can I open a second school if I am already spending 50+ hours a week at my first?" Our guest on today's podcast, Victoria Lynch of First Discovery Learning Center in Virginia, shows us how to do just that.
Victoria owns 3 locations licensed for 356 children. She now lives about 8 hours from her schools and has mastered the art of DELEGATION and EMPOWERMENT in order to accomplish her business goals. 
Yes, that's right! She runs her 3 child care centers REMOTELY! You can too – even if it's just that you are working from home, gaining freedom from your business is possible.
It didn't start out this way, though. Victoria stresses the importance of having a business coach if you are serious about growing your business and doing it quickly. Coach Brian Duprey feels lucky to have been able to spend several years as Victoria's business coach. Victoria shares several key things she learned through coaching and why she feels it was a game changer for her business.
Tune in to learn how Victoria was able to stop being a control freak and let things go, how she got her admin team to start making day-to-day decisions without bothering her for every little thing, how she put an end to the constant text messages and alerts from her team about the little stuff, how she set up clear guidelines and communication expectations with her team, five things she says you must have in place in order to truly empower your team, and more.
If you are looking for more freedom from the day-to-day of running your child care business, while still maintaining quality and profitability, you won't want to miss this episode.
Tune in to hear the answer to this week's listener question:
Dear Brian & Carol: How do I tell my staff to leave me alone when i am in my office working on payroll? I am constantly being interrupted and end up having to take my work home with me.
Rosie, LA
(Guest Victoria Lynch gives several tips about setting boundaries with your staff while also making yourself available to them – listen in for Victoria's expert tips)
Child Care Genius Workations:
We are looking for 12 couples to hang out with us on a tax-deductible Child Care Genius Workation next year.
We have 2 trips planned for 2023, with a max of 6 couples for each trip.
Workations are an intimate setting where we can share one-on-one time, enjoy private dinners together, and give you individualized coaching. You will leave the Workation with a game plan for success in your child care business.
To learn more about our January Jamaica trip or our March Barbabados trip, visit ChildCareGenius.com/Workation