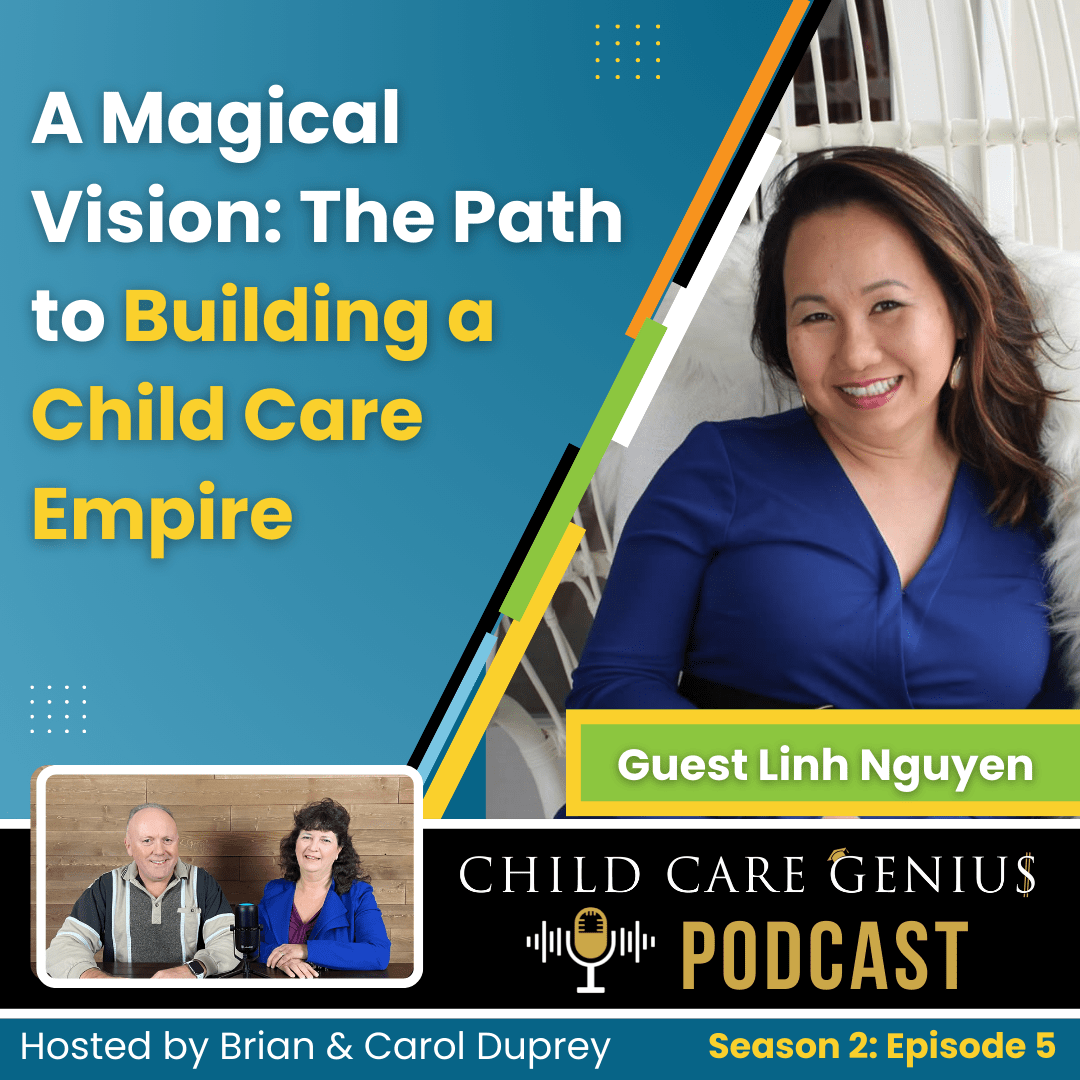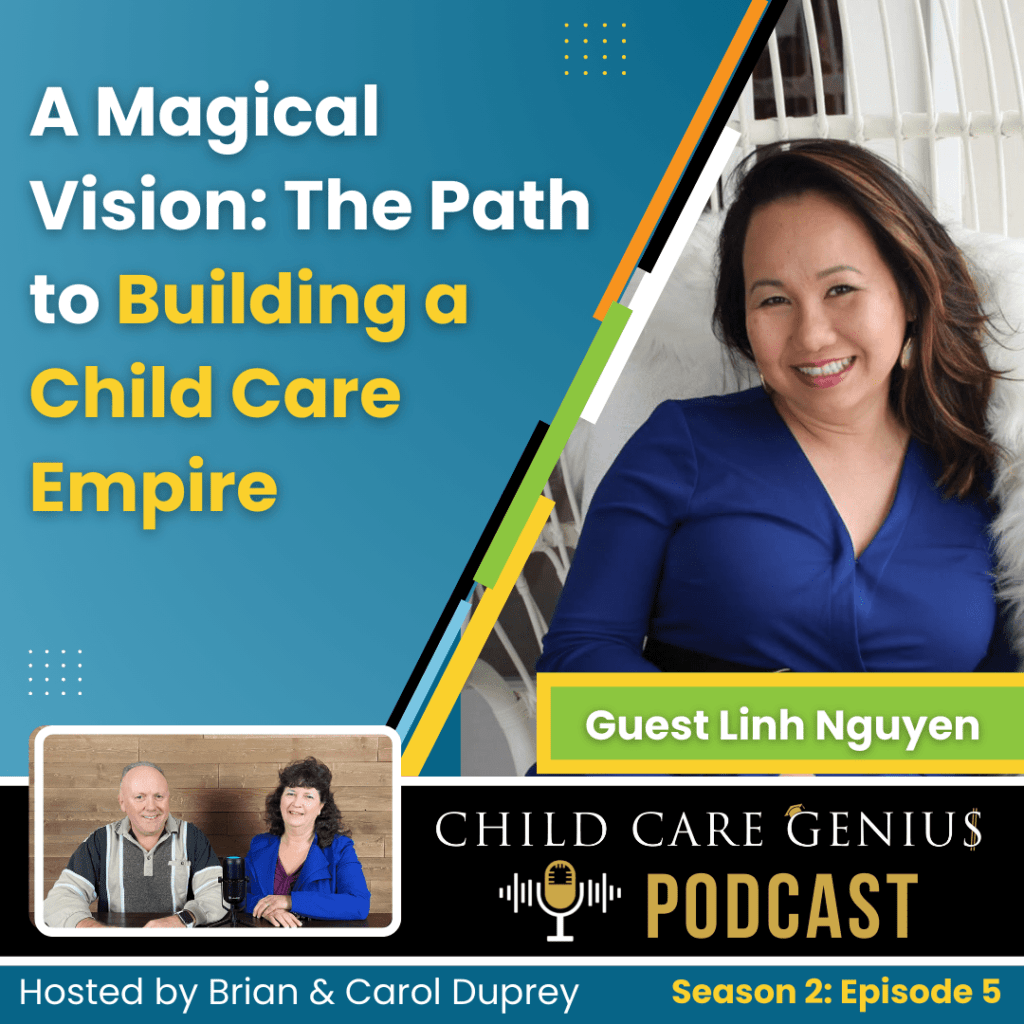 S2 E5 - A Magical Vision: The Path to Building a Child Care Empire with Linh Nguyen
Today's podcast is overflowing with magical inspiration from our guest Linh Nguyen, owner of Karter Schools based in northern Virginia.
Linh currently owns 3 locations serving over 500 children, but she is not stopping there. Linh is on a mission to build a multi-million dollar child care empire, leaving a legacy for her family.
Things didn't start out as rosy for Linh, though. She, like many business owners, experienced some lows and some struggles in her early days of center ownership.
Tune in to hear how coaching with Brian Duprey (and others) gave Linh the tools, accountability, and encouragement she needed to keep going and successfully bring her vision to life.
Linh has an unstoppable commitment to her vision of building magical, beautiful schools for children. If you've never had the opportunity to see just what we mean by "magical," you need to visit KarterSchools.com to see why parents and children instantly fall in love with Karter Schools!
Linh wanted to create a space that was both a calming atmosphere mixed with any child's dream, and describes her design style as "Disney meets Ritz Carleton meets a beach home." She says parents and children are WOW-ed every time they walk through the door.
She aims to serve parents by providing a place for children where parents do not have to worry about anything. The children are in a dream environment, having fun and learning. She also provides all the extras like dance, public speaking, coding, arts, etc. -so busy parents do not have to drive to 10 different places for enrichment activities for their kids.
Listen now to hear Linh's amazing story, her thoughts on the value of hiring a business coach, her advice to other child care business owners that might be struggling, and a few tidbits about Linh's other businesses. Diversification is a HUGE wealth building strategy and Linh is building a strong portfolio.
Tune in to hear the answer to this week's listener question: 
Dear Brian & Carol: Is now a good time to expand my business? I have two centers now, but I am worried about a recession. Should I wait until property values come down?
John TN
(Our Guest, Linh Nguyen, shares 4 key things to consider to help you make your decision since every situation and every market is different.)
Win a Free 1 hour coaching session:
Every month we will choose ONE lucky winner for a completely FREE, no obligation coaching session with us! Running a successful, profitable child care business can be tough. It can also be one of the most amazing, rewarding experiences of your life. As a business owner it can be lonely at the top. Sometimes you are not sure the best course of action and need a little advice. We are ready to help! Enter to win today!
Register: childcaregenius.com/coaching.