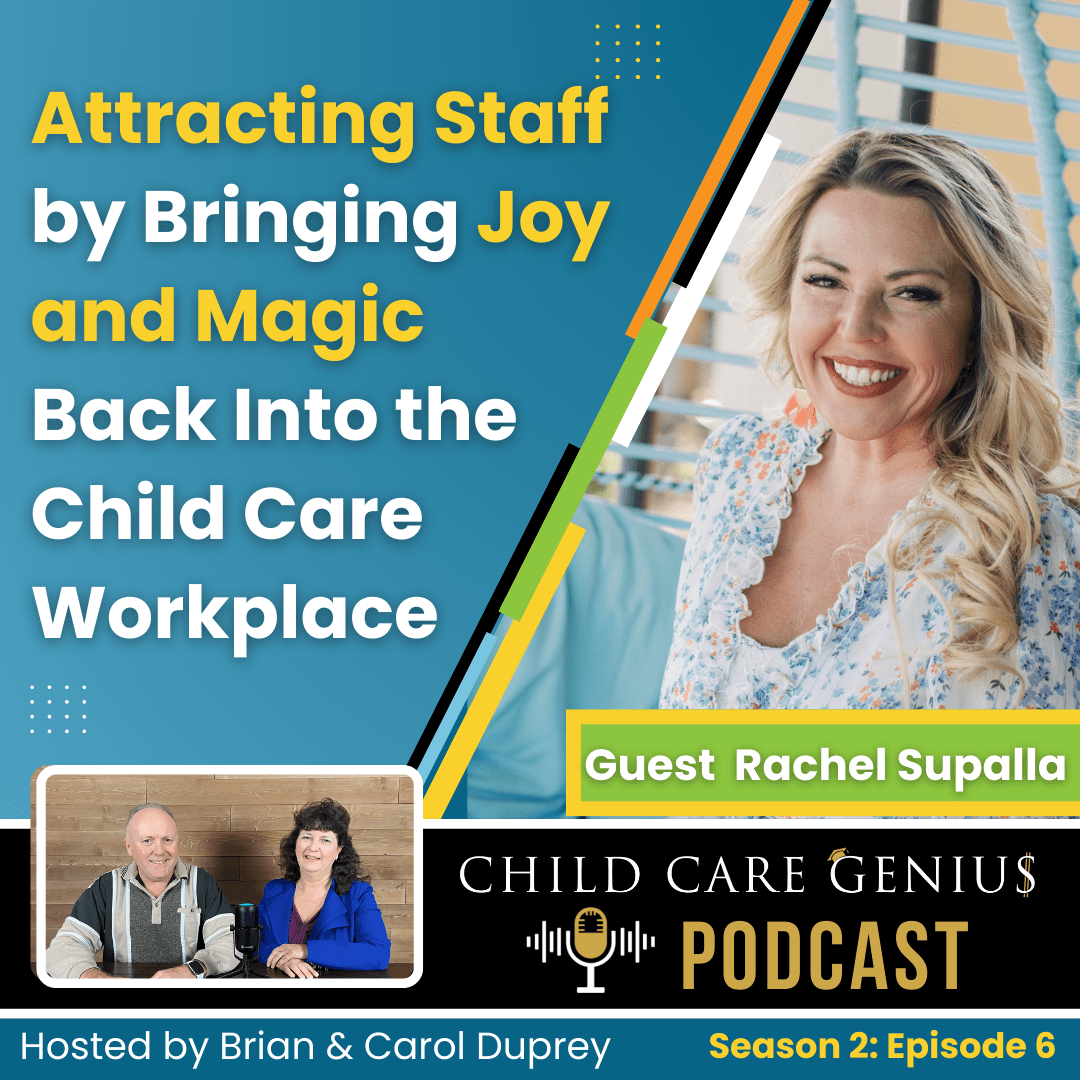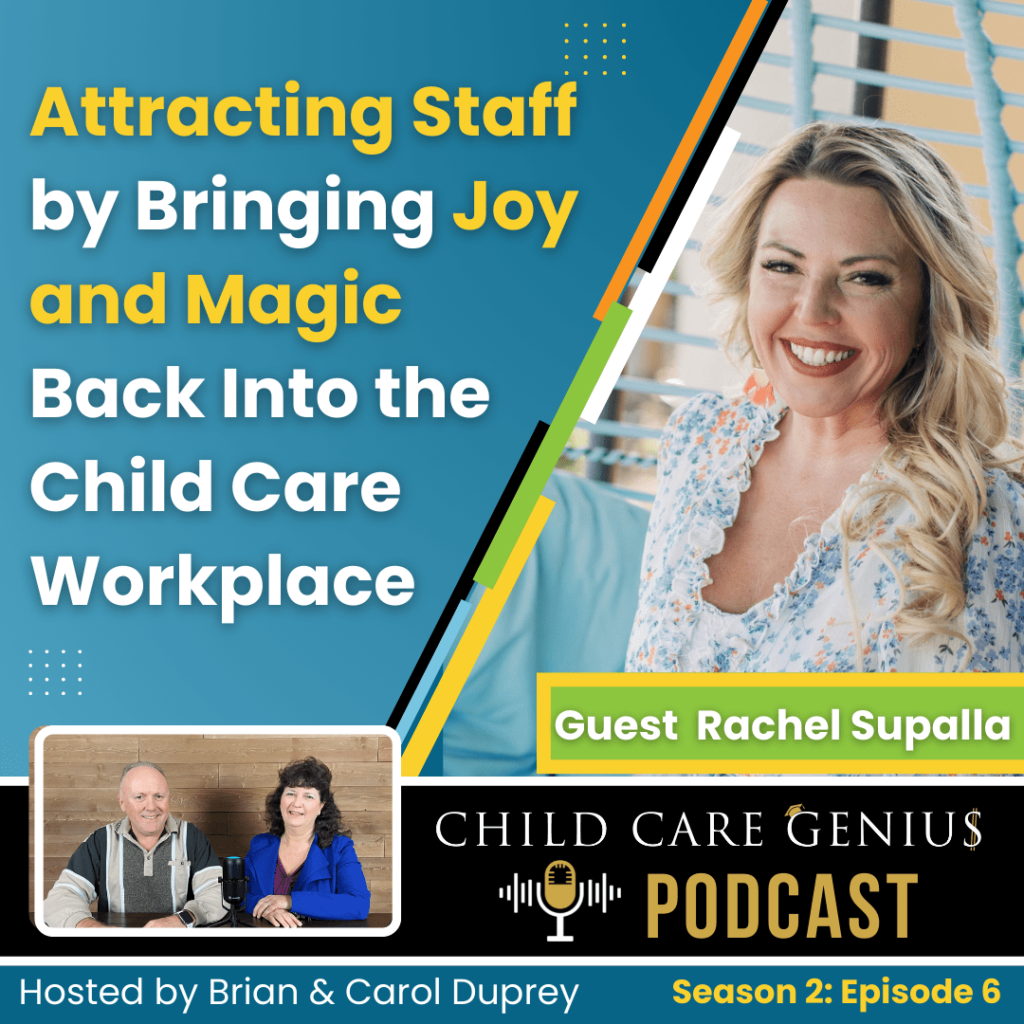 S2 E6: Attracting Staff by Bringing Joy and Magic Back Into the Child Care Workplace with Rachel Supalla
Our guest today on the Child Care Genius Podcast is the embodiment of everything a child care leader should be. Rachel Supalla, owner of four Discovery Kidz Zone locations in Montana and California, seems to have the child care business running through her veins.
She began her career as a preschool teacher at the age of 17, then started a home preschool program as a young mom.
Fast forward to today where she is a successful owner of four schools and a child care training business, Visiontree Leadership.
Rachel's passion is training and supporting teachers to help them become all they can be.
She realized early on that her programs could make a bigger impact when her teachers were well trained.
Tune in to hear the story of Rachel's big aha moment that inspired her to develop and create her own robust teacher training and apprentice program which helps teachers earn their CDA, AA, or BA, depending on their goals.
Rachel shares her thoughts on the biggest challenges child care business owners are facing today, gives us her take on how to tackle the staffing problem many are experiencing, and reveals why she thinks her schools were able to stay open and stay strong through the pandemic.
She also touches on how to hold staff accountable across several locations, discloses her secret sauce for amazing staff trainings and retreats, and advises how YOU can get funding for additional training for your team through the Incumbent Worker Training Grant.
There is so much packed into this episode, you won't want to miss it. Listen now.
To contact Rachel Supalla:
Visiontree Leadership offers virtual training and courses. Rachel Supalla also offers customized leadership and teacher training retreats.
Website: www.visiontreeleadership.com
Email: rachel@visiontreeleadership.com
Tune in to hear the answer to this week's listener question: 
Dear Brian & Carol: I am considering enrolling in the USDA food program. It seems like a lot of work. Is it worth it?
-Sally, LA
Tune in to hear Carol Duprey share what it takes to get enrolled in the USDA Food Program to get reimbursed for your meals and kitchen-related supplies. Depending on the size of your center, you could receive several thousand dollars each month to cover food costs. If you are not currently using the program, it is worth looking into. Carol would be happy to answer any questions, just email her at cd@ladc.com 
Mentioned in this episode:
CCG Dreams, Goals, & Gratitude Journal